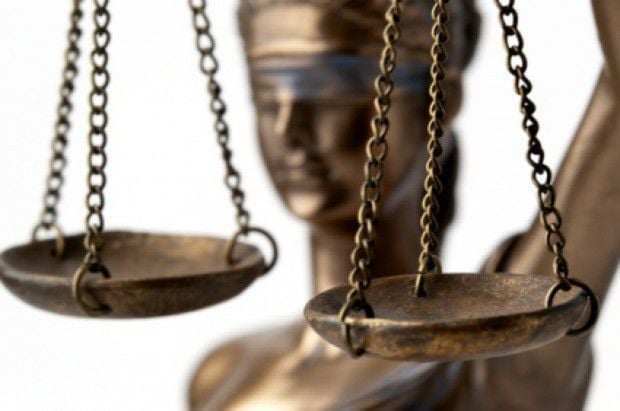 A Casper man who threatened a man he suspected of sleeping with his then-wife will serve three years of probation, a Natrona County District Court judge decided Tuesday.
Trenton Nickerson was convicted of a felony for possessing a deadly weapon and a misdemeanor count of domestic battery in December, as part of a plea deal that dismissed one count of aggravated assault. He had originally pleaded not guilty to all three charges at his arraignment in October.
Judge Kerri Johnson sentenced him to three to five years in prison for the deadly weapon charge, and six months for the battery. Both were suspended for the probationary period.
According to an affidavit, police responded to Nickerson's own report in the early hours of July 14. He reportedly told officers that a man who was sleeping with his then-wife was acting violently in his basement and refusing to leave. Court filings state he also told officers the man was violating "bro-code" by being there.
The man told investigators in interviews cited in court documents that he woke to Nickerson holding a gun "approximately three to four inches" from his face. Police found the gun on the scene, tucked into Nickerson's pants.
Nickerson's then-wife, according to the affidavit, tried to make Nickerson lower the gun. He reportedly pushed her away, causing minor injuries to her elbow and knee. The other man told police he pushed Nickerson off the woman and against the wall, where Nickerson then reportedly pointed his gun at the man's torso according to court filings.
"If you're going to shoot me, just shoot me," the man told Nickerson, according to his testimony cited in court documents.
Nickerson said in interviews that he saw the man's car parked outside the home and tried to ring the doorbell five times before entering with his key. The affidavit states he had not lived there since January 2020, but was still paying bills and the mortgage for the home he used to share with his wife.
In an interview with investigators, Nickerson's ex-wife said the two had been going through a divorce since September 2019. At the time of the incident in July 2020, she said she had been seeing this other man for roughly two months, and Nickerson had reportedly told her he didn't want any of her "boyfriends" in the home.
According to Nickerson, the divorce was finalized in November.