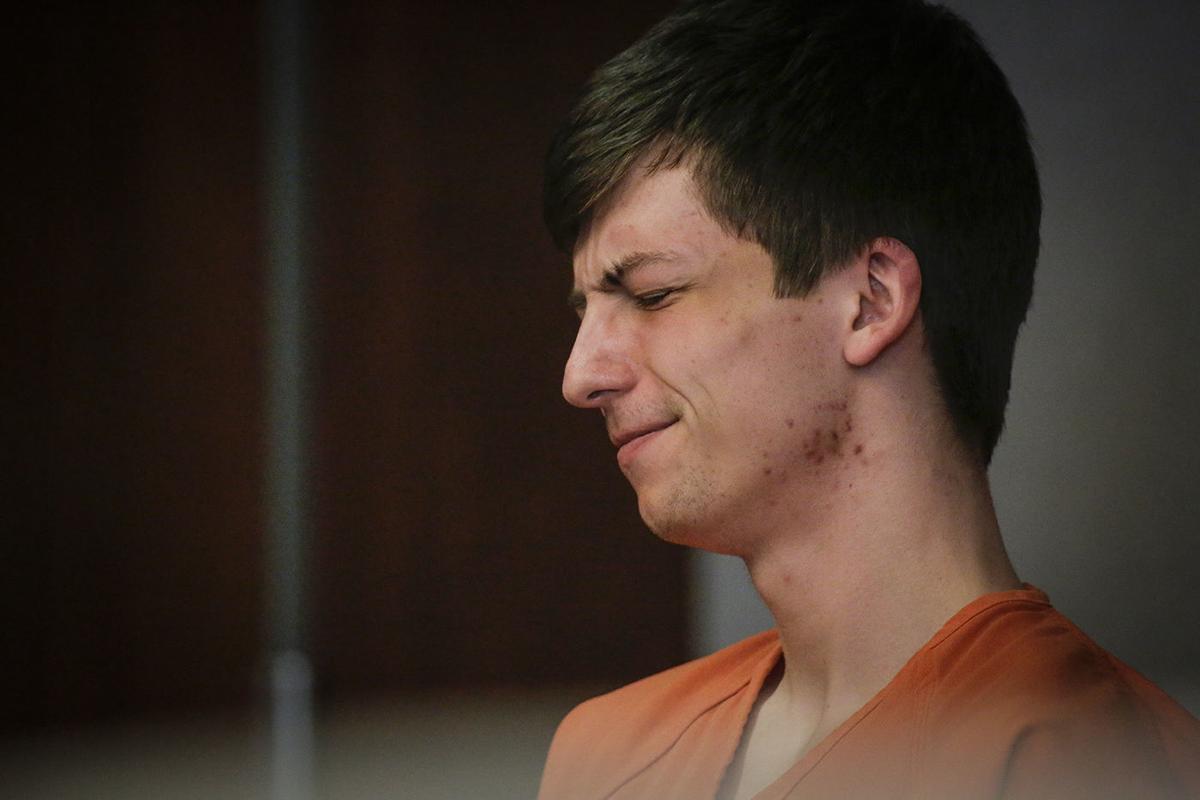 A Casper man serving six to nine years in prison for opening fire at a local hospital waived his right to appeal last month, according to Wyoming Supreme Court records.
Mitchell Taylor, 21, had previously indicated that he would appeal the sentences for aggravated assault and property damage, for which he was convicted after opening fire in Wyoming Medical Center while — by his account — overdosing on a hallucinogenic drug.
Taylor was not allowed at trial to mention his LSD use.
In February, Taylor filed notice with the state's highest court of his intent to appeal, a procedural step required within 30 days of sentencing. In late March, Taylor requested and was granted an extension of time to file a written appellate argument.
Then, in April, Taylor filed the waiver of his right to appeal along with a request for dismissal. The Wyoming Supreme Court granted his request the next day. The filings do not explicitly state the reasons for the waiver, but attests that an appellate lawyer advised him of the "facts, possibilities, options and information" relevant to his case.
At jury trial on the aggravated assault allegations, Taylor's then-attorney Joe Cole argued that his client couldn't be convicted of aggravated assault because he wasn't intentionally shooting at another person and had no intent to threaten or harm them.
Natrona County District Attorney Dan Itzen, who prosecuted the case, called Taylor's defense "ridiculous" and argued that Taylor repeatedly firing down a hallway where two employees were located indicated intent.
Taylor didn't hit anybody during the incident. He said he intended to seek care, got lost and decided to shoot himself in the leg to prove he was still alive. He claimed to not realize the employees were even human and that he thought one was a mannequin.
Wyoming Department of Corrections records state that Taylor on Wednesday was incarcerated in Newcastle's boot camp. The online records indicate that he will be eligible for parole in 2023.
Sign up for our Crime & Courts newsletter
Get the latest in local public safety news with this weekly email.