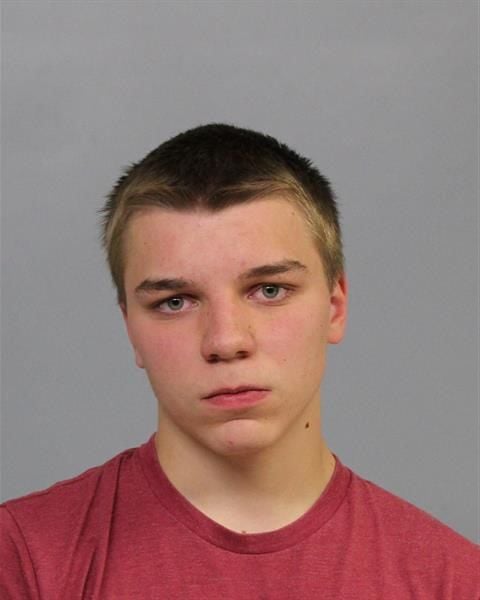 Police have arrested an 18-year-old Casper man in connection with a weekend shooting that injured a boy.
Officers arrested Connor Goodman at 7:45 a.m. Saturday on suspicion of aggravated assault. Police say they located the gun suspected of being used in the shooting with Gibson, who was allegedly under the influence of alcohol at the time of the arrest.
The injured boy suffered a gunshot wound to his torso. He was first taken to Wyoming Medical Center before being flown to a Colorado hospital, police said.
Police say they responded to a shots fired call at 12:45 a.m. Saturday on the 3500 block of Big Horn Street, not far from Kelly Walsh High School. Goodman had been attending a party at the residence.
A witness at the scene told investigators Goodman had been intoxicated at the time of the shooting, according to an arrest affidavit filed by Casper police. Goodman flashed the gun allegedly used in the shooting, according to witnesses, when he pulled a semi-automatic pistol from his waistband earlier in the evening and began waving it and taunting people at the party.
Goodman eventually put the gun away after another witness asked him to, according to the affidavit.
Goodman told officers he had been at another party earlier in the night where multiple people were showing their guns, the affidavit states. Goodman left to get his gun "figuring everyone else had theirs he wanted to have his." He later drove to the party where the shooting took place and admitted to officers that he had been intoxicated at the time.
He told officers a girl at the second party asked to see his gun, and when he withdrew it from his waistband to show the girl, he said it went off accidentally, according to the affidavit. Other witnesses officers spoke to contradicted this testimony, saying nobody had asked to see Goodman's gun and instead had told him to put it away.
Goodman said amid the commotion, he grabbed his gun and drove home, the affidavit states. He hid the weapon in his bedroom and washed his clothes, and when officers searched Goodman's room after obtaining a search warrant, they found a Taurus G2C 9mm pistol.
Officers have recommended charges of aggravated assault and are continuing to investigate the incident.
Sign up for our Crime & Courts newsletter
Get the latest in local public safety news with this weekly email.