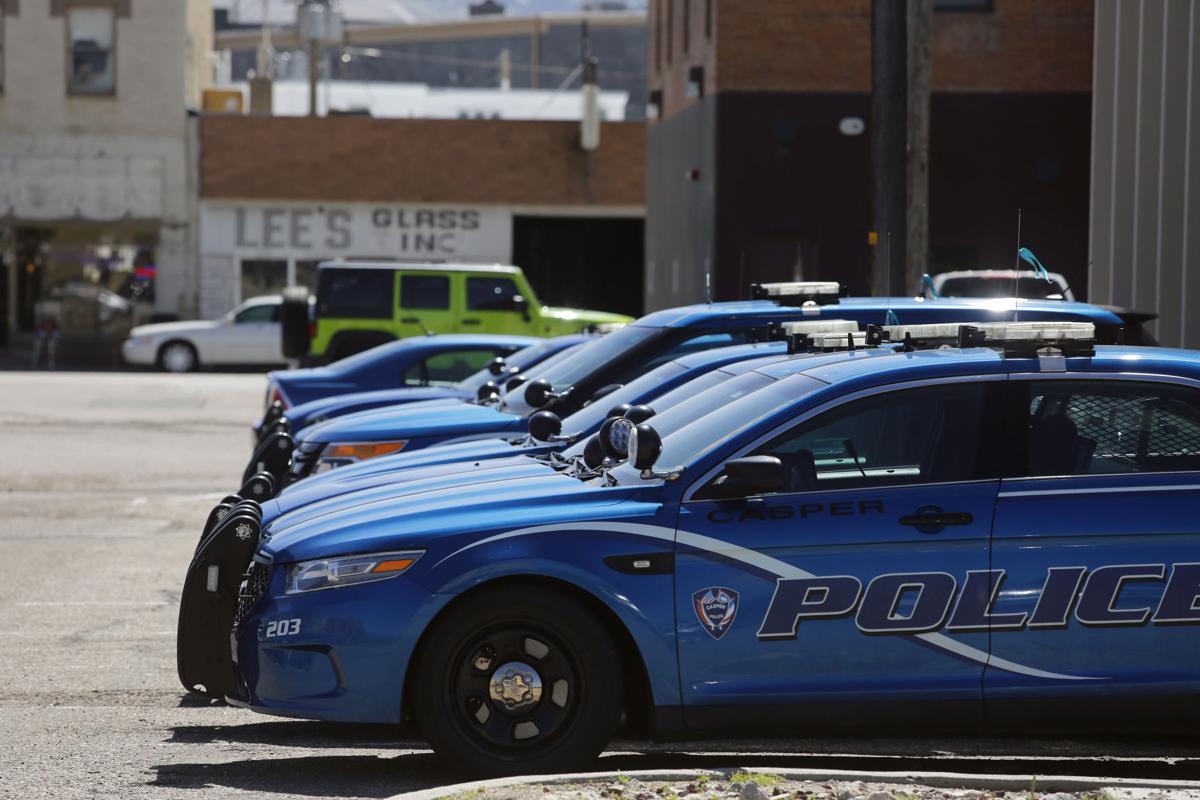 Casper police made 23 arrests during a concentrated traffic stop operation funded by the DEA last week, 13 of them related to drugs.
The department also arrested six people on warrants and three for alcohol-related offenses during the operation on March 29 and 30. In total, officers made 389 traffic stops over 14 hours.
"Essentially any car that they saw that had a traffic infraction take place, they pulled over," said CPD spokesperson Rebekah Ladd over text message on March 30. "So we had officers on the main entryways into and around town making traffic stops and, if the encounter warranted, calling out K9's for vehicle sniffs."
The funding, which comes from a Drug Enforcement Administration grant, is intended to crack down on people growing and distributing marijuana in the U.S. The operation seized approximately 520 grams, or 18 ounces, of marijuana, but one pound of that, or roughly 453 grams, came from a single vehicle. Seven of the 13 people arrested for drugs were found with of marijuana. 
In addition, officers also seized 600 milligrams of THC edibles, one gram of THC wax, various other small-amount THC products, 66.7 grams of methamphetamine and one gram of cocaine. The cocaine and 600mg of edibles were found in the same car, which also had two ounces (or about 57 grams) of marijuana. Of the 520 grams of marijuana seized, 510 grams came from just two people. 
One car had just 0.6 grams of marijuana seized, roughly equivalent to one joint. Another driver was found with 1 gram of THC wax.
Ladd said officers looked for "signs of driver impairment" to determine whether to bring in dogs to sniff a driver's car after being pulled over. 
According to the Casper Police Department, 30 officers were dispatched to each day of the operation. They concentrated around Casper's main roads and exit and entry points along I-25. Evansville and Mills Police Departments also carried out their own operations in their town limits, and Casper police were assisted by one K9 unit from Glenrock.
Although the operation was focused on marijuana, officers also issued 80 citations for speeding, 26 for other moving violations and nine for seat belt or child restraint violations. Police also reported that they gave 269 warnings to drivers.
"These types of operations also allow us to have a larger presence to decrease traffic infractions and increase roadway safety," a report from the department said. "This is accomplished through seat belt and child restraint enforcement, as well as enforcing other traffic laws such as speeding."
Most of those arrested were Wyoming residents, but Ladd said they also arrested people from Colorado, Minnesota and Texas. 
CPD was reportedly asked to participate in the DEA's Domestic Cannabis Eradication/Suppression Program in 2019, but this was their first grant-funded operation under the program after the coronavirus pandemic paused it in 2020.