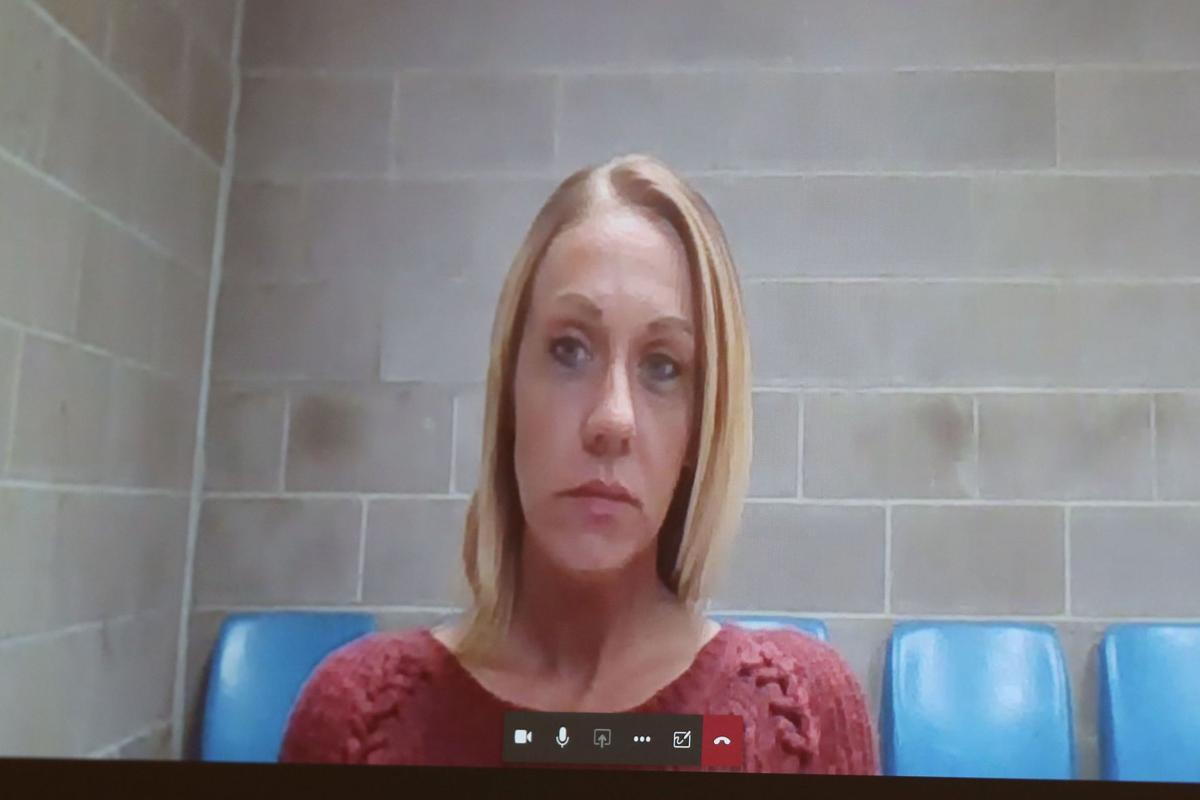 Prosecutors on Wednesday afternoon charged a former probation and parole agent with a single felony alleging she had sex with a man she was tasked with supervising.
The agent — Lindsey G. Shablo, 38 — worked for the Department of Corrections at the time of the alleged crime. She, however, no longer works for the agency.
Shablo appeared by video in Natrona County Circuit Court from a local jail on Wednesday afternoon. During the brief appearance, during which Shablo wore street clothes, rather than the typical inmate's orange uniform, she answered procedural questions but did not have an opportunity to enter a plea.
When asked about a bond recommendation, Assistant District Attorney Will Chambers told Judge Steven Brown that prosecutors had agreed with Shablo's lawyers to a $3,000 bond setting.
John Miner, a defense attorney who appeared on Shablo's behalf, agreed. Brown set the bond as recommended.
A Department of Corrections spokesman said on Wednesday afternoon that Shablo had worked for the agency for a bit more than three years. She worked in the agency's probation and parole division and was assigned to the Casper office.
Shablo left the department in April of this year, said Mark Horan, the spokesman. He said that he could not say why she left the agency, stating that the nature of her departure was a personnel matter that was private under Wyoming law.
Horan also declined to comment on the criminal case, saying he was not familiar with the proceedings.
According to court documents filed in support of the single charge — second-degree sexual assault — the Natrona County Sheriff's Office began investigating Shablo in May, when an internal Corrections Department investigator referred the agency to the case. That investigation found, according to the documents, that rumors of Shablo having a sexual relationship with the parolee had circulated since 2019.
In February of this year, the parolee in a recorded call from the Natrona County Detention Center told his girlfriend that he had sex with Shablo, the documents state. Then, in April, the Corrections Department investigator interviewed Shablo, the documents state.
During that interview, Shablo said that she exchanged sexual text messages with the man, the documents state. She said that between December of 2018 and January 2019 she and the man had sex two or three times, according to the documents.
Under Wyoming law, an "employee of a correctional system" cannot receive consent to have sex from a person they are supervising.
Sign up for our Crime & Courts newsletter
Get the latest in local public safety news with this weekly email.