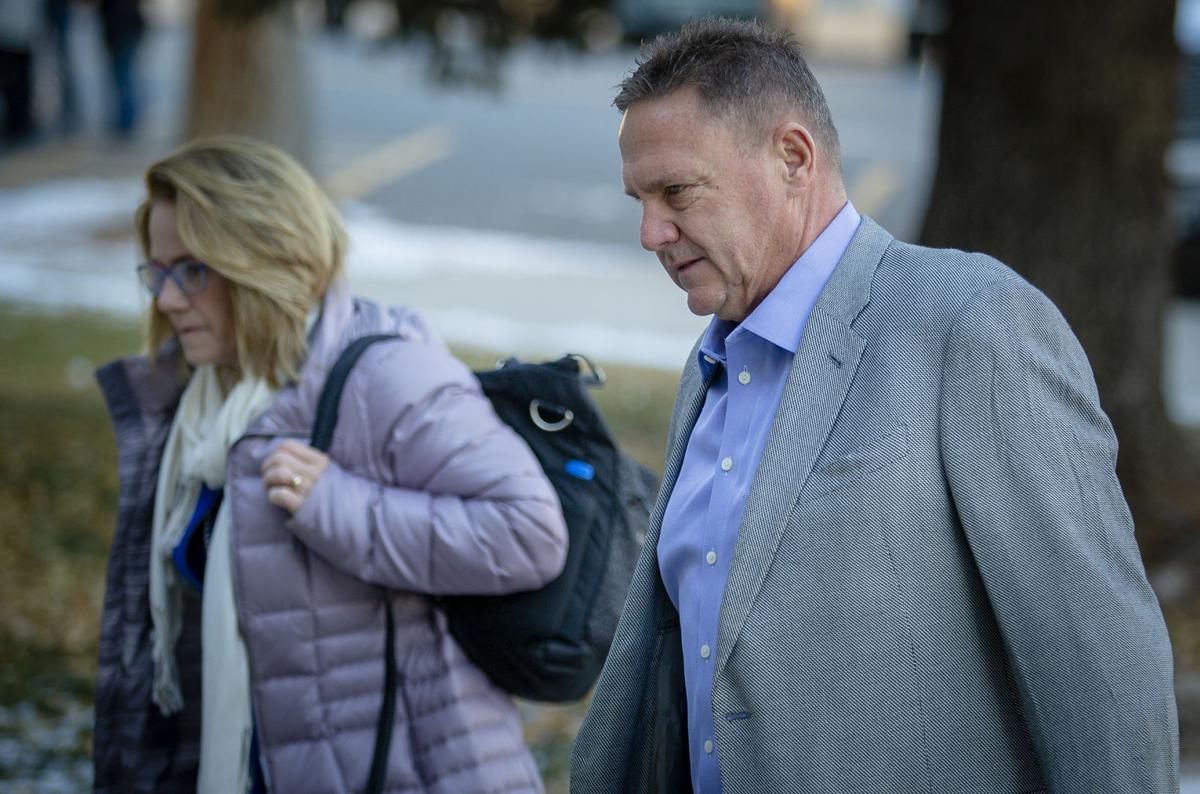 Tony Cercy has denied most of the claims made in a sexual assault lawsuit filed against him in June, court records show.
Cercy's accuser alleges he committed assault and battery against her in 2017, according to the suit in the U.S. District Court of Wyoming.
The allegations are similar to those brought during Cercy's two criminal trials, which centered on a June 2017 incident at Cercy's Alcova house in which the woman says he sexually assaulted her while she was unconscious.
Cercy was acquitted at his first trial and convicted at his second, but the conviction was later overturned by the Wyoming Supreme Court.
Now, the civil suit against him gives the accuser another shot at arguing his guilt.
Cercy's accuser, who was 20 at the time of the incident, now lives in South Carolina. Cercy, now 59, lives in Texas.
In the original complaint filed in June, the woman says she was heavily intoxicated when she arrived at the Cercy cabin at Alcova on June 25. She fell asleep or passed out on a couch, the suit says, and woke to find him sexually assaulting her with his weight on her body.
In his answer filed last week, Cercy admits he was at Alcova at the time and remembers the woman being intoxicated. He denied all other facts related to the alleged assault.
During his first trial, Cercy testified he'd had no sexual contact with the woman. At his second, he did not take the stand.
The woman's complaint says she got up from the couch and gathered clothes she alleges he removed from her body before leaving the house and trying to contact friends for help. According to the suit, Cercy tried to convince her to come back inside, and refused to let her use one of his vehicles to leave.
After Cercy drove the woman close to a friend's trailer, the lawsuit states, he allegedly threatened to kill her if she told anyone about the incident.
Cercy admitted in his answer to calling the woman the next day, but does not agree with her account of what he said. She alleges he said the two of them needed to "get on the same page" with what happened the night before.
Cercy's response also indicates he knew the woman went to Wyoming Medical Center that day, but did not know why. The woman says she was reporting the incident and completing a rape kit.
In his answer, Cercy says the woman's "own negligent conduct and/or the conduct of third parties" is responsible for her physical or emotional injuries. He also suggests her claims may be invalidated by a statute of limitations.
The woman has requested a jury trial, and is seeking damages. But a lawyer working the case said the matter may still be settled outside of a courtroom.
Follow city and crime reporter Ellen Gerst on Twitter at @ellengerst.