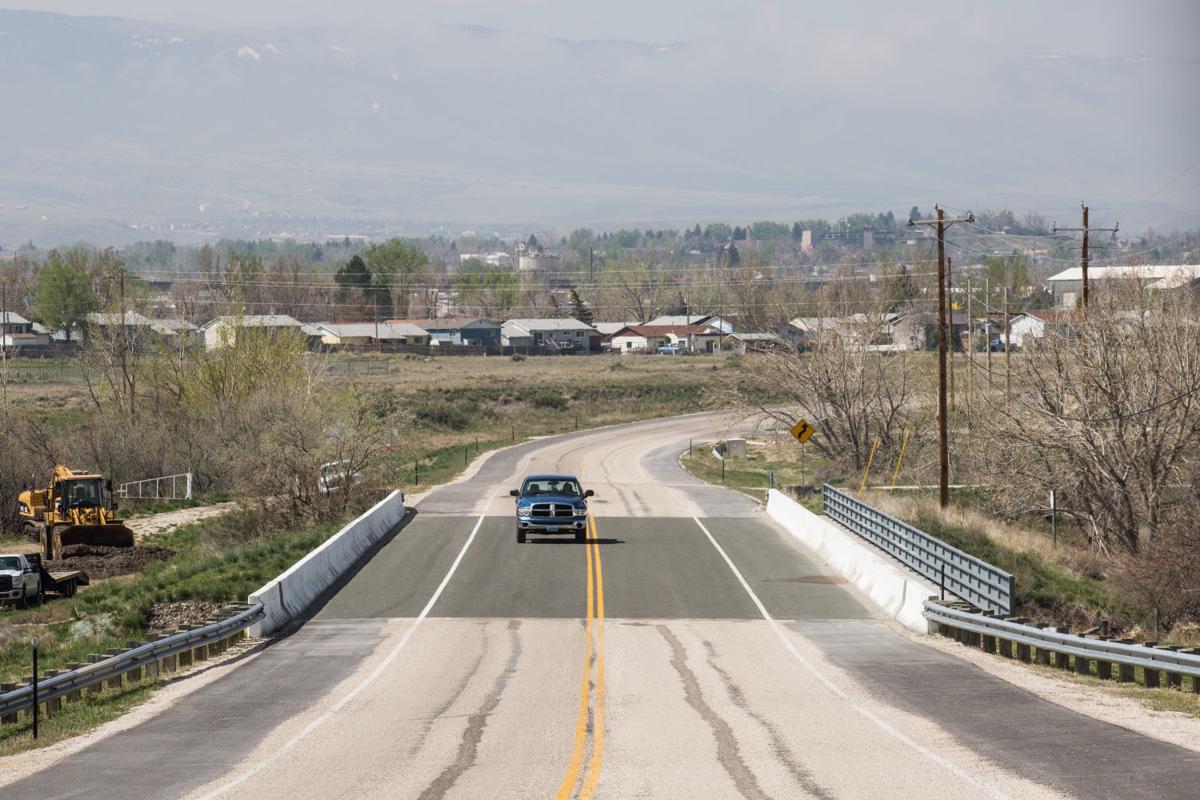 A criminal investigation into Evansville Mayor Jennifer Sorenson and a town police officer pertains to illegal drug activity, a law enforcement official told the Star-Tribune on Monday evening.
Sorensen and the officer — Matt McGraw, who is now on administrative leave — have not been charged in the case. The investigation has been delivered to prosecutors and it awaits their determination as to whether to file, Interim Director of the Wyoming Division of Criminal Investigation Frosty Williams said on Monday evening.
Agents, Williams said, referred the case to the Natrona County District Attorney's Office. He confirmed that the case is a drug investigation but otherwise declined to talk about the agency's findings, stating that it would be inappropriate to do so before District Attorney Dan Itzen has announced a charging decision.
Itzen did not immediately respond to a Tuesday morning message requesting comment for this story.
On March 22, according to two people familiar with the investigation, police arrived at Sorenson's home in response to a drug call, where they found their coworker overdosing on opioid pain medications. The sources say that first responders provided McGraw with Narcan — an opioid overdose remedy — and he survived.
The Star-Tribune agreed to grant anonymity to the people who served as sources for this article so that they could speak freely about an ongoing criminal investigation.
That information largely matches what K2TV reported Sunday in a segment that first broke news of the investigation.
The Star-Tribune's sources additionally said, though, that even before the March call, McGraw had been suspected of drug use. One of the sources said that DCI had been watching McGraw — who is in a dating relationship with the mayor — for months before the overdose response.
On Monday, the town of Evansville issued a statement citing the K2 segment and stating that the town would not comment on "any potential or allegedly forthcoming criminal charges." The statement confirmed that it had been informed weeks prior that the prosecutor's office was reviewing a DCI investigation of McGraw and Sorenson.
In the statement, the town said it did not initiate the investigation, but only found out about it "after the fact."McGraw is on administrative leave, according to the statement. The mayor, an elected official, remains in office.
When reached by phone Tuesday morning, McGraw declined comment and referred a reporter to local defense attorney Don Fuller. The same morning, Fuller confirmed that he was representing McGraw but said he could not talk about the case.
Sorenson told the Star-Tribune by phone Monday evening that she could not comment about the matter and referred a reporter to the town's statement. She then noted that she had not been charged in the matter.
"I'm being strung through the news like I'm guilty when I haven't even been charged yet," Sorenson said.
Sign up for our Crime & Courts newsletter
Get the latest in local public safety news with this weekly email.