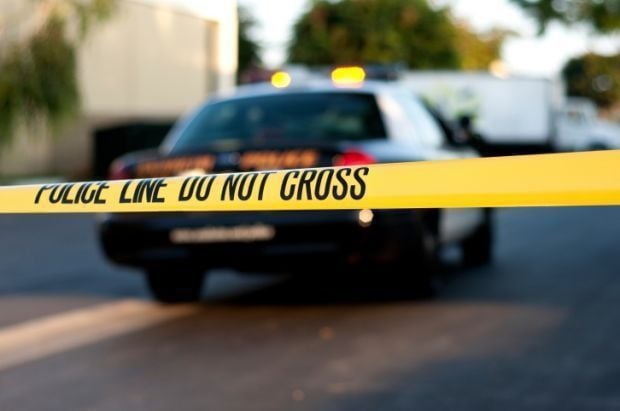 Prosecutors this week charged Evansville's mayor and one of the town's police officers, alleging misuse of a police database, court documents filed in Natrona County Circuit Court indicate.
The charging documents state that Mayor Jennifer Sorenson faces a single misdemeanor count accusing her of misusing public office. Officer Matt McGraw — who was placed on administrative leave earlier this year — faces three counts: a single count of conspiracy to misuse public office and two more of drug possession.
The two have apparently not yet had opportunity to enter pleas to the charges. Don Fuller, the attorney representing McGraw, said by phone on Thursday that he had not yet received charging documents and his client had not appeared in court.
Sorenson likewise had not made a court appearance by Thursday evening.
The mayor's attorney, Frank Chapman, told the Star-Tribune by phone on Thursday evening that previous reports of his client's connection to illegal drug activity were unfounded. The single charge indicated as much, Chapman said.
"She used city facilities to do background checks on some people and she shouldn't have done that," Chapman said. "She's accepting responsibility for what she did."
Chapman declined to say how Sorenson would plead to the charge.
McGraw was suspended without pay on Thursday, Kyle Ridgeway, an attorney representing the town, said. The mayor's status had not changed. A public meeting to discuss the matter is set for Monday.
According to an investigator's statement sworn in support of the charges, Sorenson's ex-husband first alerted the Wyoming Division of Criminal Investigation last year that — as he was moving out of their home — he found codeine, a prescription painkiller, in a safe there.
Sheriff's deputies destroyed those pills when Sorenson said she had a valid prescription. However, according to the documents, DCI agents later found McGraw — and not Sorenson — had a prescription for the painkiller.
In September, an Evansville police officer — whose name does not appear in the documents — told DCI investigators that McGraw had previously asked him for prescription pain medication, the documents state. The anonymous officer, to whom the medication was prescribed, said he provided McGraw the unnamed medication once. When McGraw asked again, the officer lied and said he did not have any more pills, the documents state.
The unnamed officer said that soon after, McGraw's work began to suffer, according to the documents.
Another police officer said that — when they heard rumor of alleged McGraw's drug use — they started to notice signs of drug use, according to the documents. McGraw once told that officer, according to the documents, that he had been awake for two or three days at a time.
A third person told investigators that in November, when McGraw passed out in a police car, officers had to pound on the window in order to wake him, according to the documents. The same person said they once found McGraw passed out in the department's building and that McGraw was so unresponsive that they nearly called for medical aid, according to the documents.
Another person who knew McGraw through work said that they were surprised when McGraw wasn't high on the clock, according to the documents.
Then, on March 22, McGraw overdosed in the Evansville home he shared with Sorenson, the documents state. He was hospitalized. According to medical records created during that hospital stint and referenced in the documents, Sorenson said that she had provided McGraw her prescribed Xanax, a potent anti-anxiety drug.
McGraw, when he arrived at the hospital, tested negative for Xanax, according to the documents. He did, though, have opioids — which are pain-relieving drugs — in his system, the documents state. He later said, according to the documents, that he had used OxyContin, a prescription opioid pain reliever.
In an interview with investigators, Sorenson denied providing McGraw opioids but said that she did give the police officer half of a Xanax, according to the documents.
McGraw, in a separate interview, acknowledged that he used opioid painkillers and said that in the hours preceding the overdose he had taken those drugs, according to the documents. He said that he never took drugs from suspects or a prescription disposal drop box in the police building, according to the documents.
When investigators examined McGraw's cell phone, they found messages with Sorenson in which he shared information with Sorenson that had been taken from a police database, according to the documents.
While making reference to potential hires, Sorenson asked McGraw to look into people's backgrounds using a police database, according to the documents, which he did.
When investigators looked at McGraw's use of the database, according to the documents, they found "evidence that McGraw obtained law enforcement data for personal use and for use by (Sorenson) in her position at Atlantic Aviation for background checks."
Nobody at Atlantic Aviation's headquarters in Plano, Texas, could be reached by phone early Thursday evening to comment for this story.
Sign up for our Crime & Courts newsletter
Get the latest in local public safety news with this weekly email.