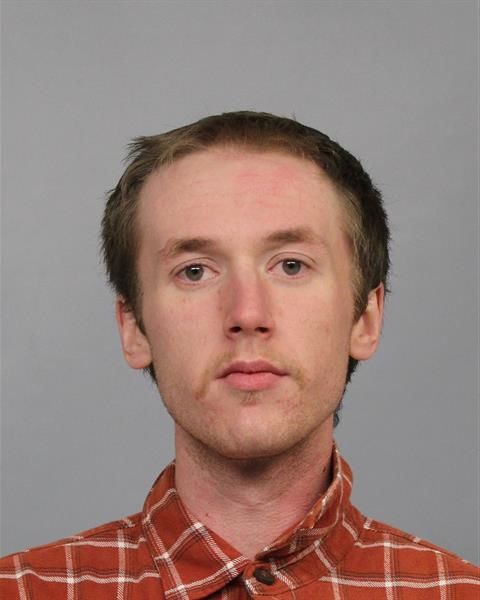 The criminal case against two men accused of stealing a pizza delivery driver's car last year as it idled outside a Casper restaurant will be tried in federal court.
Although the case against Tiedon Zufelt, 19, and Isaac Dorman, 22, both of Casper, was initially charged in state court, a federal grand jury indicted the two men last week. The state charges will now be dropped, said Natrona County District Attorney Dan Itzen by phone Wednesday morning.
Dorman the same morning appeared in the federal courthouse in Casper where he pleaded not guilty to the five felony counts he now faces. Two of those counts — alleging he used a firearm in connection with a violent crime — are punishable by a minimum of 20 years imprisonment on conviction.
Dorman also faces a count for the violent crime itself: robbery, as well as a count alleging theft of a shotgun and a count of carjacking.
At the federal arraignment on Wednesday, Dorman wore shackles, handcuffs and a jail uniform emblazoned with the name of the Natrona County Detention Center. After he answered a series of biographical and procedural questions, he stood next to his court-appointed attorney, Tracy Hucke, to enter his pleas. The magistrate judge, Michael Shickich, set a trial date of March 9 and ended the hearing.
Zufelt faces six felonies in the case. He, however, did not appear in court Wednesday and has still not entered pleas in federal court. Although in October he did enter pleas in state court of not guilty, those pleas do not apply to the federal proceedings. Court documents indicate Zufelt is in jail; last week, he asked a judge to postpone his bail hearing. Prosecutors filed the grand jury indictment the next day, and he has not yet appeared in court to answer it.
The case dates to August, when — according to authorities — Dorman, dropped Zufelt outside a First Street pizza shop. Zufelt got behind the wheel of a delivery driver's Chevrolet while Dorman circled the block, according to police statements.
The men sped off, firing a gun to scare away the delivery driver, who chased them on foot, police say.
Police have said Zufelt later rammed a cop car with the stolen Chevrolet and escaped. When law enforcement caught up with the men the next day at their North Colorado Avenue home, cops say they found guns stolen from a local store and from inside the Chevrolet.
Dorman also faces similar allegations in a Colorado case, according to court documents filed in Larimer County.
Prosecutors there say that in May he pulled up to a gas station in a Mustang. He then dropped a woman off in front of an idling Subaru. She drove off in the stolen car, according to documents filed in Colorado state courts.
After driving at a cop, who swerved to avoid a collision, Dorman got back on the street and in the wrong lane, court documents state.
He sped through a red light, colliding mid-intersection with a Dodge pickup and ending the chase, according to authorities. He then skipped bond and fled to Wyoming, according to Colorado court filings.
Sign up for our Crime & Courts newsletter
Get the latest in local public safety news with this weekly email.