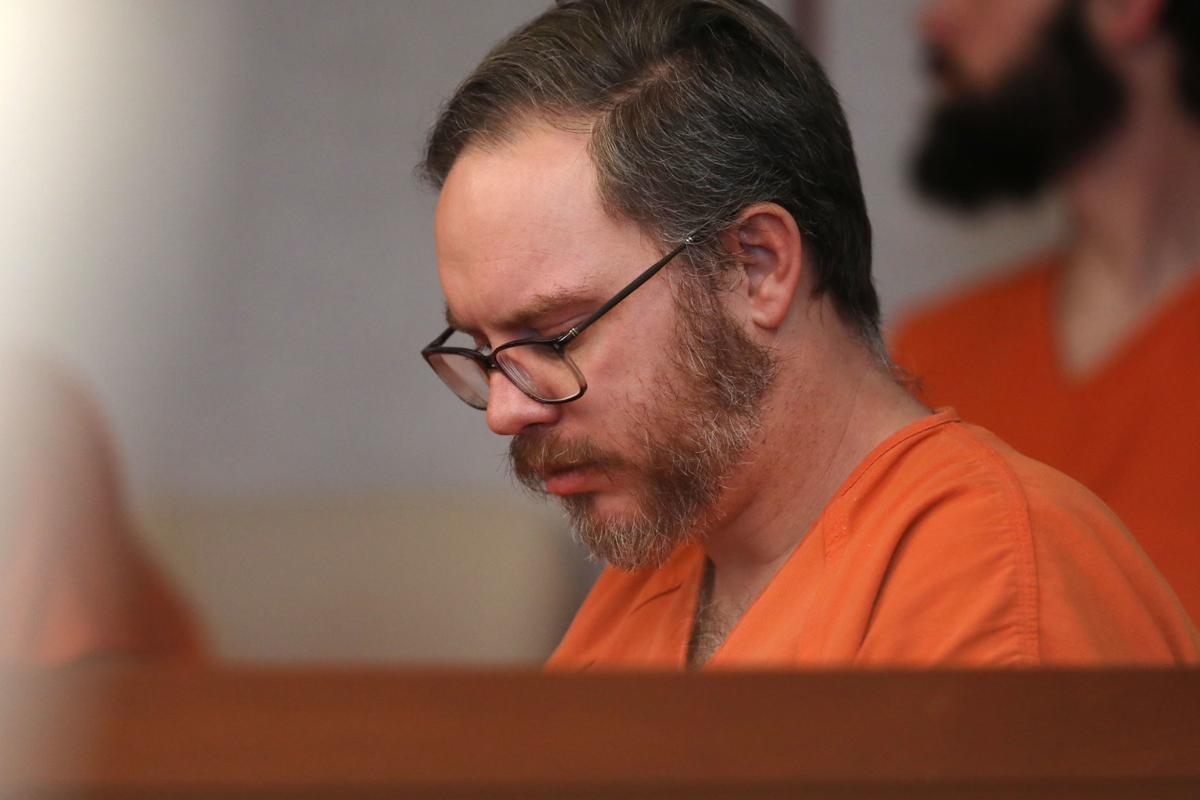 A former Casper middle school teacher admitted on Thursday afternoon to sexually abusing a child whom he once taught.
Jason Waugaman, 36, made the admission as part of a guilty plea to a single count of third-degree sexual abuse of a minor. That plea came as part of an agreement with prosecutors that calls for attorneys to ask a judge to sentence Waugaman to six to 12 years in prison.
In exchange for his plea, prosecutors agreed to dismiss two other counts of sexual abuse that pertained to the same juvenile victim.
During the Thursday afternoon court hearing held before Judge Catherine Wilking, Waugaman appeared by video free on bond. After answering a series of procedural questions through a shaky video stream that required Wilking to ask questions multiple times, the former teacher entered his plea.
"Guilty, your honor," he said.
Waugaman told the judge that in 2016 he touched the girl's breast through her clothing and sent her photos of his genitals. He was not asked at the hearing to address additional allegations made by prosecutors that pertain to the dismissed charges.
The case against Waugaman dates to January, when Casper police announced they had arrested a Natrona County School District employee on suspicion of sexual abuse of a minor. The agency revealed few additional details at the time, though police said that they thought the employee had committed the abuse in connection while employed with the district.
Waugaman appeared the next day in Natrona County Circuit Court, and prosecutors charged him with three counts of sexual abuse of a minor: two of second degree and one of third degree.
Court documents filed in support of the charges outlined the allegations supporting prosecutors' charging decisions:
A teenager came to police in January, telling them that Waugman, who taught her seventh-grade class, sexually abused her when she was 14 years old.
The woman — who is now an adult — said that shortly after she began messaging Waugaman by phone in 2016, he made sexual comments and told the child he loved her. He asked the girl to send him nude photos of herself, and she did so, the documents state.
During summer 2016, the documents alleged, Waugaman met the girl outside of her home. The two had sexual intercourse in the back of his car, according to her statement to police. Under Wyoming law, a 14-year-old is incapable of consenting to sex with an adult.
When the student told police this year about the incident, a detective asked her if she would re-establish contact with Waugaman. According to the documents, the two exchanged written messages in which Waugaman graphically described sexual contact with the girl. He told her that he "wished they could do it again," authorities allege. In a Jan. 15 follow-up phone call, which was overheard by a detective, Waugaman said he loved the victim and asked if she was 18, according to the documents.
The next day, Waugaman told police, that his relationship with the teenager was "strictly professional," according to the documents. He told police that he had never talked to the victim "about topics of a sexual nature," nor did he "sext" with the victim. Officers then arrested him.
Waugaman has been described by the district as a part-time teacher and a substitute educator. In the district's directory, he was listed as a tutor at Dean Morgan. He has also been identified, by former students and via official websites, as the speech and debate coach at Kelly Walsh High. The district fired Waugaman about a week after his arrest on the abuse charges.
Although police said in late January that Waugaman had abused multiple victims over the course of years, those additional allegations have never been made public. An agency news conference scheduled to describe the allegations and "disturbing trends found in this suspect's crimes" was canceled the same day it was announced.
The additional allegations have not been charged and police have declined multiple times to elaborate on them. A police spokeswoman on Thursday afternoon said she could not immediately provide details regarding any additional allegations.
During the Thursday court hearing, defense attorney Marty Scott cited a lack of additional charges as part of an argument requesting Waugaman remain free on bond in advance of sentencing. Assistant District Attorney Kevin Taheri did not object and Wilking kept a $10,000 bail requirement in place.
Authorities will investigate Waugaman's background as part of a pre-sentencing procedure, and Wilking will make a final decision on his imprisonment later this year.
Sign up for our Crime & Courts newsletter
Get the latest in local public safety news with this weekly email.