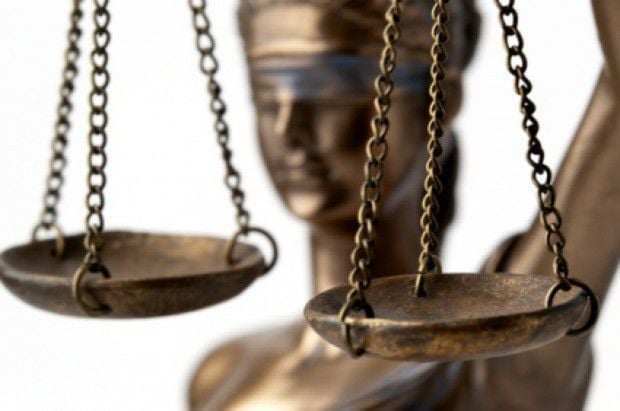 A former director of the Wyoming Community Development Authority convicted of misusing the agency's federal funds will serve one to three years of supervised probation, a Natrona County District Court judge decided Wednesday.
Following more than four years of investigation by the Wyoming Division of Criminal Investigation and the FBI, Gayle Scarborough was found to have used $8,347 of taxpayer money for personal or unnecessary expenditures on the WCDA's dime.
As part of her sentence, she will pay that same amount in restitution to the U.S. Department of Housing and Urban Development. HUD, which funds a pair of housing programs administered by the WCDA, received the initial tip that began the investigation in 2015.
Scarborough, the WCDA's federal programs director until her firing in May 2016, was also convicted of a misdemeanor count of conflict of interest for awarding contracts exclusively to her boyfriend's construction company. Coworkers interviewed by investigators said she began dating Gerry Hammond, owner of Valley Construction, in late 2013 or 2014. According to an affidavit in the case, the authority awarded more than $104,000 in contracts to Valley Construction while Hammond and Scarborough were dating.
In an interview with investigators, Scarborough said that although she met Hammond through work, she didn't see any conflict of interest — and didn't report the relationship to the organization — because she wasn't the one to sign off on those contracts. Rick Juday, the construction manager at WCDA, told investigators that she did often sign contracts and was heavily involved with the bidding, selection and supervision processes. He also said he suspected she violated WCDA policy by not publicizing bid requests to other potentially qualified vendors, awarding them directly to Hammond instead.
Her travel was often last-minute and "secretive," another coworker, Paula Travers, said in an interview cited in the affidavit. She said Scarborough was often the only employee who worked on weekends. Travers told investigators that Scarborough said she would be the only one making those kinds of trips, usually to Cheyenne over a weekend, in the interest of "overtime control."
The investigation found Scarborough traveling several days early for work training or events to see family and friends, charging her accommodations and meals for the entire stay to WCDA. She was also found to be staying, on multiple occasions, in lodging priced above the approved state or federal rate. WCDA policy, according to several employees interviewed in the investigation, mandates employees adhere to reasonable rates and prohibits them from using organization funds for personal expenses.
There was little oversight of her department at WCDA, investigators found, as most other employees said Scarborough had been the point person for all federal funding matters.