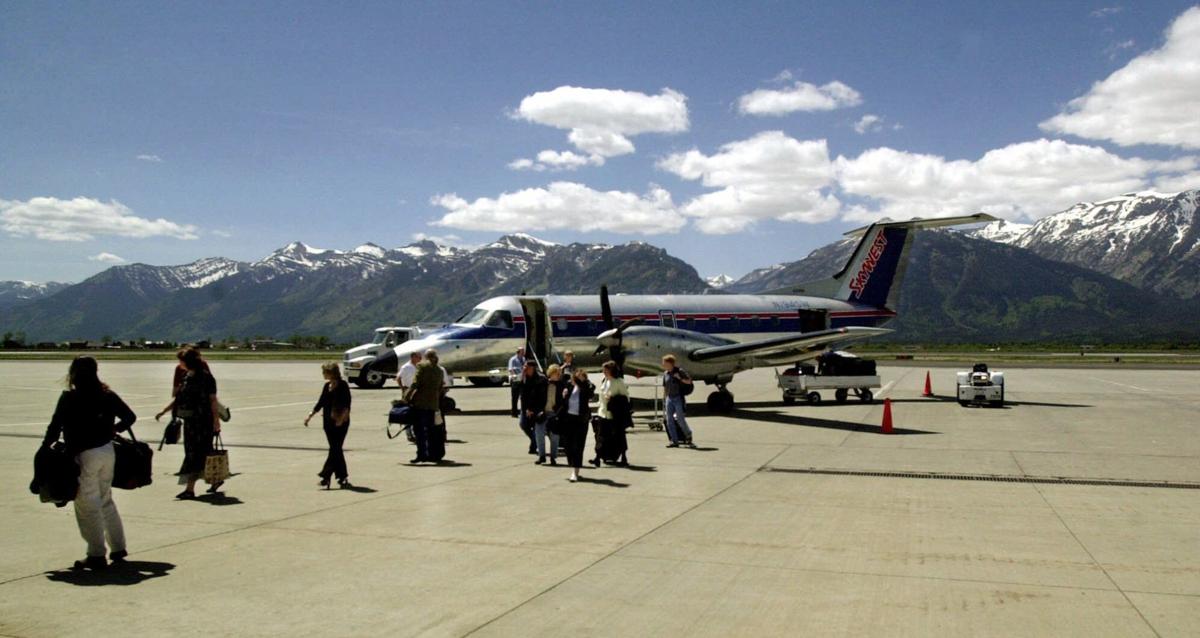 The state's highest court on Tuesday overturned a lower court and ruled a western Wyoming airport board must follow the state's public records law.
In overturning the Teton County District Court, the court noted the absurdity of the lower court's ruling that the public records act did not apply to the Jackson Hole Airport Board.
"That would mean that if either Teton County or the Town of Jackson operated the Airport individually, their records would be subject to disclosure, but since they run it jointly, no disclosure obligation would exist," Chief Justice Michael K. Davis wrote. "We can think of no policy justification or rational legislative purpose for such a result."
The airport board, which is appointed by the Jackson Town Council and the Teton County Board of County Commissioners, had in 2017 declined to allow a company to view documents related to the board's deal with a different jet operator.
Wyoming Jet Center, which had sought a deal that would allow it to operate out of the airport and then requested the documents, sued the board and lost in Teton County District Court, where a judge ruled the Wyoming Public Records Act, which promises public access in most cases to government records, was superseded by the law governing the board's creation.
Because the Special District Act, which outlines the creation of certain governmental entities, including the airport board, only provided for the maintenance of copies of certain documents, the lower court ruled the records requested by Wyoming Jet Center did not have to be furnished.
In issuing its ruling Tuesday, the Wyoming Supreme Court cited a portion of the Special District Act the district court had apparently overlooked. That portion notes that whenever the two acts conflict, the public records act is "effective and controlling."
The court noted, however, that there was no actual conflict. Because the Special District Act only requires that the board must "maintain copies" of the specifically named records, the court ruled the provision was created by the Legislature in addition to the public records requirement to make records more easily accessible to the public.
Jim Elwood, the airport's executive director, said he believes the airport has practiced openness and will continue to do so. He said he expects the airport will provide a log of the records it will withhold and cite the Wyoming Public Records Act to do so.
Bruce Moats, who represented the Wyoming Jet Center in the case and sometimes represents the Star-Tribune in separate public records cases, said the decision was an important one for access to public records in Wyoming.
"This decision has statewide implication," Moats said in a phone interview. "There are just millions of dollars being spent by special districts across the state with very little oversight."
Follow crime reporter Shane Sanderson on Twitter @shanersanderson