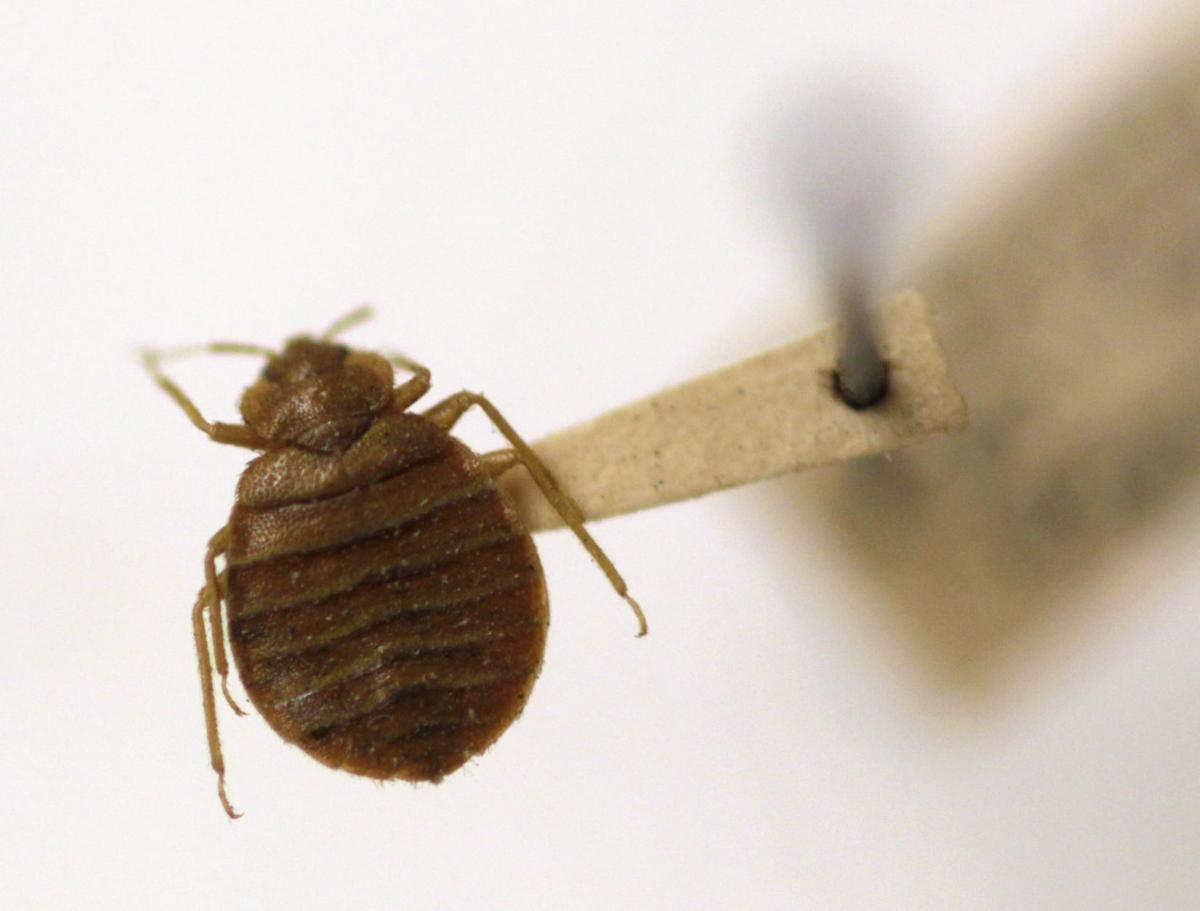 A federal judge sided with a South Dakota hotel company in a lawsuit brought by a Georgia man who alleged he was bitten by bedbugs at a Casper Marriott in 2012 and that he developed a severe infection as a result.
"Plaintiffs current lawsuit was filed well outside Wyoming's four-year statute of limitations and the saving statute does not operate to render it timely," Judge Scott Skavdahl wrote. "Therefore, the causes of action are time-barred. Without question, this is a harsh result. Unfortunately, such is often the case when statutes of limitations and their unrelenting nature are at issue."
The lawsuit was filed in federal court in June by a Georgia man who worked for the Centers for Disease Control and Prevention. The man, Frank Pascarelli, alleged that he stayed at the Casper Marriott in 2012 and was bitten by bedbugs at the hotel. Those bites, according to his lawsuit, led to MRSA, which resulted in Pascarelli being repeatedly hospitalized in April 2012.
In all, according to his lawsuit, Pascarelli was bitten more than 100 times and paid more than $100,000 in medical costs.
The defendants — Marriott International and the South Dakota company and businessman that was running the hotel — asked the judge to dismiss the case as it was filed long past the four-year statute of limitations. Jason Ochs, Pascarelli's attorney, had argued that the suit was still timely because an action had been brought in Georgia recently.
You have free articles remaining.
In mid-December, Skavdahl sided with the hoteliers. At issue was the state's "saving statute," which would allow a lawsuit to proceed even if the statute of limitations had expired. But it only would have applied had a lawsuit been brought within Wyoming within the four-year statute of limitations and had been dismissed or otherwise failed with a year of the new lawsuit.
But Pascarelli's original suit was filed in Georgia, not Wyoming. Skavdahl wrote that the Georgia action, which was dismissed in 2017, did not make a federal lawsuit filed in Wyoming timely. He added that Ochs' contention that a previous ruling had paved the way for the court to allow Pascarelli's lawsuit to continue "inaccurate" and "borderline disingenuous."
The "saving statute" only applied to actions brought in state, the judge wrote, not actions filed elsewhere that were then attempted here.
"Perhaps the Wyoming Supreme Court will conclude its saving statute does apply to cases first filed in other states when it is eventually faced with this question," he wrote. "Or perhaps not."
A message left for the Marriott's attorneys was not immediately returned Tuesday.
Ochs, in a pair of emails sent Tuesday morning, said he planned to appeal the decision and said there was no "justifiable reason" people injured in Wyoming should be treated differently than those injured in other nearby states.
"Yes, we will be appealing in order to update Wyoming's archaic savings clause law in order to bring it in line with other updated 10th circuit case law," he wrote.
The 10th Circuit Court of Appeals sits above Wyoming's federal district court.