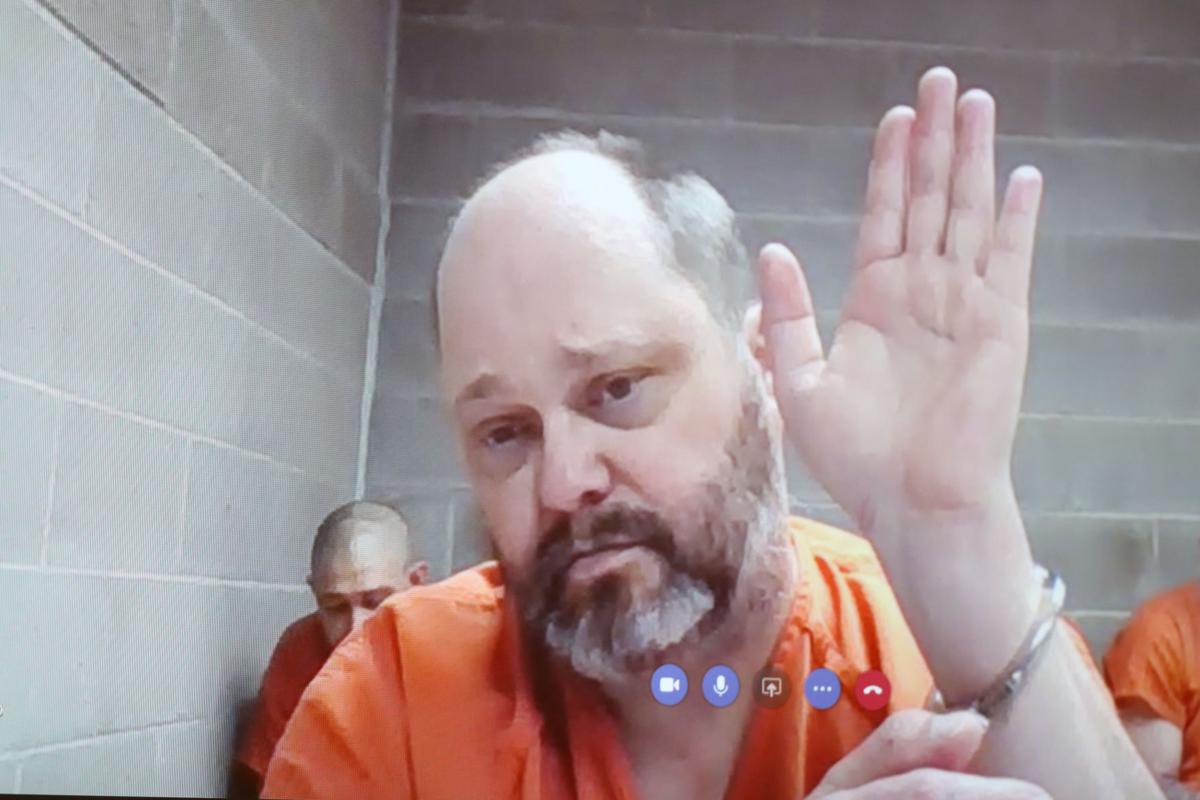 A judge ordered a mental evaluation Friday in a murder case in which a Casper man is charged with murdering his wife.
Edward Robertson pleaded not guilty to one count of first-degree murder in May and faces a maximum sentence of life in prison. Defense attorney Kurt Infanger said in a video conference Friday that Robertson can't remember most of the events surrounding his wife's death even when shown information and taped interviews he gave at the time.
Police responded to Robertson's 911 call on March 20, during which he told dispatch he had shot his wife. Officers found Dana Robertson's body lying under blankets on the ground in a spare room in their home, bleeding from her head.
According to court documents, Robertson told detectives he tried to kill himself with the pistol after shooting her, but the gun jammed. He had blood on his hands, he said, because he rolled her over onto her back to try to feel for a heartbeat.
During his initial interview with police, Robertson looked like he was falling asleep, losing consciousness as his blood sugar fell dangerously. The documents state that officers had seen him pressing buttons on his insulin pump while waiting to be interviewed, and that Robertson said he was manipulating it in "somewhat" of an attempt to kill himself.
In an interview described in the case affidavit, Robertson told detectives that he and his wife had dealt with problems in their marriage for years, and that he kicked her out of their home one or two weeks before the shooting. They reconciled, but on March 20 she asked for a separation and said she would sleep in a different room.
Robertson said in the interview that he was lying in bed and told himself, "I need to shoot her." According to the affidavit, he got a pistol from his bedside dresser, walked into the spare room and shot her near her nose. When his attempt to kill himself failed, he called police and surrendered to officers outside.
Infanger said Friday that he is concerned about Robertson's capacity to understand the legal proceedings and that his client's expectations of the pending trial's outcome are "far from reasonable."
Robertson's trial is set to begin March 8, but Judge Catherine Wilking said Friday that date may change depending on how soon a representative from the Wyoming State Hospital in Evanston can travel to Casper to perform the evaluation.