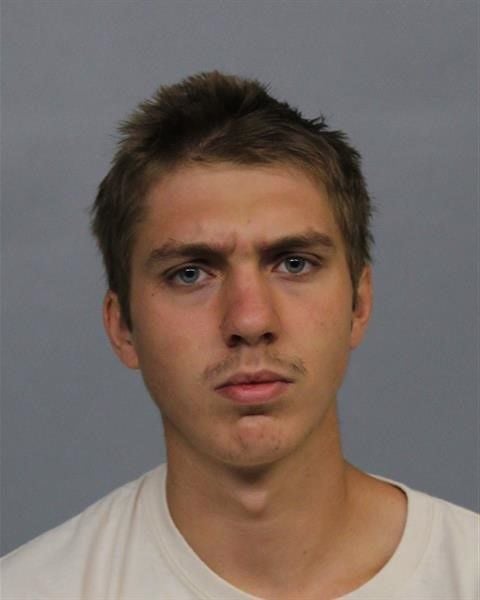 A Natrona County judge on Wednesday morning recommended that a local man be sent to a boot camp program for his convictions connected with the videotaped beating of a boy outside a Mills house party.
Judge Daniel Forgey also sentenced Kooper Cavender, 20, to an underlying prison term of three to five years. If Cavender completes the Newcastle boot camp program successfully, though, then he will be able to come before the judge and ask for a sentence modification.
Typically judges will — for people who successfully complete boot camp — suspend the prison time remaining on a sentence and order the person to complete a period of probation instead.
Forgey's order is consistent with a plea deal struck earlier this year by prosecuting and defense lawyers. That deal also called for prosecutors to dismiss three other felonies in exchange for Cavender's guilty plea to a single count of aiding and abetting robbery.
During Wednesday morning's video hearing, Cavender spoke only briefly. When Forgey called on the defendant, he thanked the judge and apologized before falling silent.
"I would just like to say: I'm sorry to the victim, and thank you to my public defender, and thank you," Cavender said to the judge from Natrona County Detention Center, where he is incarcerated awaiting transport to prison authorities' custody.
The case against Cavender first became public when video of a man widely identified as Nick Fenton, 18, circulated on social media. The man can be seen at a house party before the video cuts to a clip of him outside, kicking a much smaller person in the head, neck and shoulders.
The child lies on the pavement, curled in the fetal position, with arms and hands wrapped around his face and upper head.
Toward the end of the video, blood can be seen dripping from the boy's mouth.
Fenton last year pleaded guilty to a single count of felony robbery and Judge Catherine Wilking sentenced him to seven to 10 years imprisonment with a boot camp recommendation.
When Cavender pleaded guilty, he told Forgey that he took a belt from the boy after he had been beaten.
The sentence will run alongside two other felony cases for which Cavender is now serving time.
Sign up for our Crime & Courts newsletter
Get the latest in local public safety news with this weekly email.