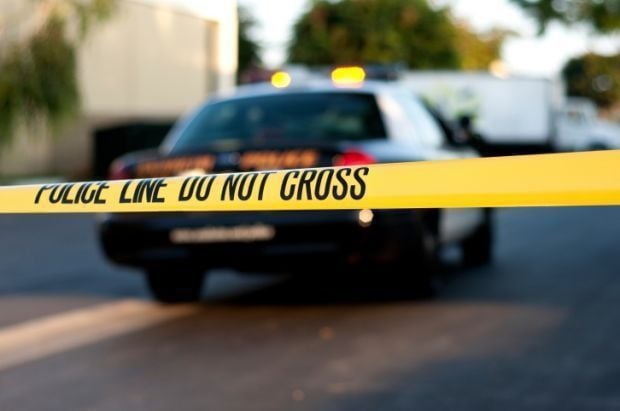 A federal judge on Wednesday afternoon in Casper sentenced a California man to 20 years in prison for what prosecutors say is the largest ever drug bust in the state of Wyoming.
Arnold D. Butler, 54, will — after he is released from prison — also be required to serve another decade under government supervision as a part of the sentence for his conviction of five drug trafficking crimes.
The case against Butler stemmed from a traffic stop in May of last year on Interstate 80 in Laramie County. It was then that prosecutors found more than 50 pounds of methamphetamine, cocaine, heroin and fentanyl in a hidden compartment of a car he towed.
At the scene, Butler said he was towing the salvage title sedan to Nebraska. He said, though, that he didn't know the name of the person who was paying him to transport the car.
Butler took the case to trial in January. And, at the end of a week's proceedings, jurors spent about five hours in deliberation before finding in favor of the government.
The case has been linked to other parts of the country, according to the Drug Enforcement Administration.
"The Butler investigation has been and continues to be a multi-agency, multi-jurisdictional investigation that identified, disrupted and dismantled a drug trafficking organization that has been responsible for the importation and distribution of hundreds of pounds of illegal narcotics across the United States," said DEA Resident Agent in Charge David A. Tyree in a press release issued Wednesday afternoon. "The outstanding investigative efforts from the Wyoming Highway Patrol and the Wyoming Division of Criminal Investigation, working with the DEA and FBI in Wyoming and California developed a highway interdiction of illegal drugs into an investigation that resulted in several arrests and additional drug seizures in California and elsewhere."
The U.S. Attorney's Office for the District of Wyoming said in the same press release that demand reduction efforts are necessary to diminish drug trafficking.
"While I am gratified with the result and commend the great detection and investigative effort of our Troopers and agents, we know that Mr. Butler is just the tip of the iceberg. Every day across Wyoming and elsewhere, drug couriers like Mr. Butler are using our highways to move these dangerous substances across the country and into our communities," said U.S. Attorney Mark Klaassen. "We will continue to do what we can as law enforcement to identify and stop these criminals, but our communities must also work to find ways to reduce demand and address the addiction that drives this criminal activity."
Details of at least one of the links mentioned in the Wednesday statement has been thus far made public. According to documents filed in California, Butler was linked to a Sacramento stash house that — prosecutors in the Eastern District of California say — hid about 100 pounds of meth inside.
Armando C. Tabarez, the man accused of running the stash house, has been charged with a single felony in that case. If prosecutors there plan to indict him on other charges, they have not yet done so.
Tabarez has not yet had an opportunity to enter a charge to the count he faces.
Sign up for our Crime & Courts newsletter
Get the latest in local public safety news with this weekly email.