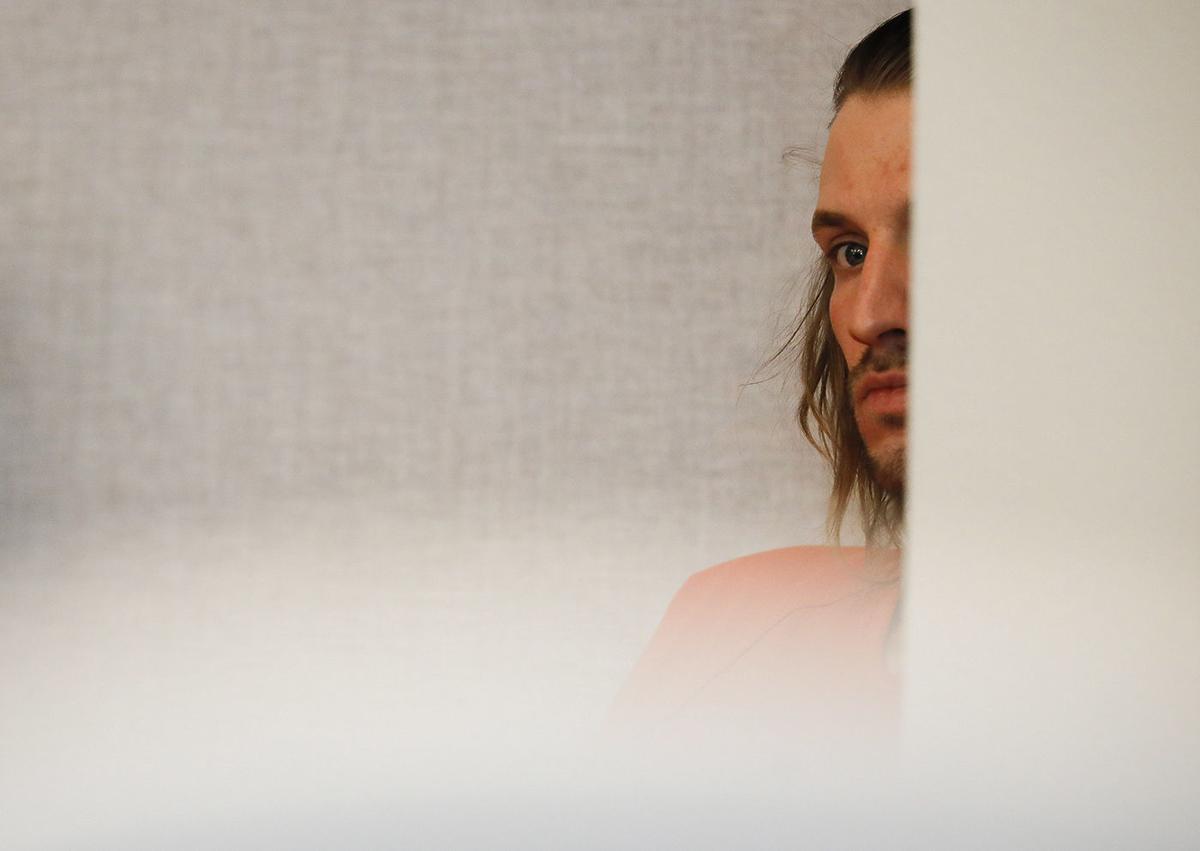 Prosecutors will be allowed to play audio for jurors of a Casper man telling police he shot and killed his mother and wanted to then kill his father, a judge said Friday.
Judge Daniel Forgey made the ruling at a Friday morning Natrona County District hearing in advance of the Nov. 18 trial of Andrew Steplock, 27, on four charges, including felony murder. He has pleaded not guilty and not guilty by reason of mental illness.
Steplock has twice been evaluated by medical professionals, and lawyers are expected to bring the results of those evaluations at trial so that jurors can determine whether Steplock was mentally ill enough to be found not guilty.
Friday's ruling was one of four pertaining to the upcoming trial and is the latest in a case that law enforcement began investigating Feb. 26. Police early that morning answered an alarm call south of downtown Casper and found Deborah Steplock, 58, with a single gunshot wound to the head. Her husband was performing first aid on her when officers arrived. An ambulance transported her to Wyoming Medical Center while detectives began investigating.
By midday, hospital staff had declared her brain-dead, according to official statements made at the time. She was kept on life support until Feb. 28 to arrange the donation of her organs, which had been her living wish.
When law enforcement caught up with Steplock in Colorado fewer than 24 hours later, officers found him sleeping in his car parked outside a Loveland gas station. Local authorities took him into custody. Court documents state that he told Casper police detectives that he broke into his parents' house to steal from them. He told law enforcement that his mother confronted him in the living room and he shot her, prosecutors say.
You have free articles remaining.
That interview was recorded, prosecutors say. And it is that recording that on Friday the judge ruled could be played for jurors. Prosecutors did not play the recording in court, but, in making the ruling, Forgey said it consists of Steplock telling detectives he shot his mother and went looking for his father in order to kill him.
Joe Cole, Steplock's court-appointed defense lawyer, has not contested the accuracy of the recording.
Forgey admitted the recording under a court rule that allows prosecutors to bring certain evidence pertaining to a defendant's character that would otherwise typically be prohibited. Forgey found that the importance of the evidence outweighs any potential unfair prejudice to Steplock at trial. Cole will still have opportunity to contest the recording's admission when prosecutors put detectives on the stand to testify about the interview and recording.
During the approximately 11-minute hearing, the judge also determined that Steplock could appear in court without shackles, a typical defense request that prosecutors did not contest Friday. The judge did not rule on a request to admit evidence from Deborah Steplock's security system after Assistant District Attorney Jared Holbrook told Forgey that a witness would be able to testify to the same evidence.
The judge also said he would allow the defendant's sister — the victim's daughter — to testify that Deborah Steplock told her she had an argument with Andrew Steplock the morning before the shooting. The daughter is expected to tell jurors that Deborah Steplock took a key to her house from Andrew Steplock's key ring following the argument.
Prosecutors say that because Steplock didn't have key, he broke out glass in a door so he could get into the house to rob his mom, whom, authorities say, he instead killed.
Steplock remained in sheriff's custody on Friday morning in lieu of $1 million bail. The felony murder charge carries a penalty of life in prison without the possibility of parole.