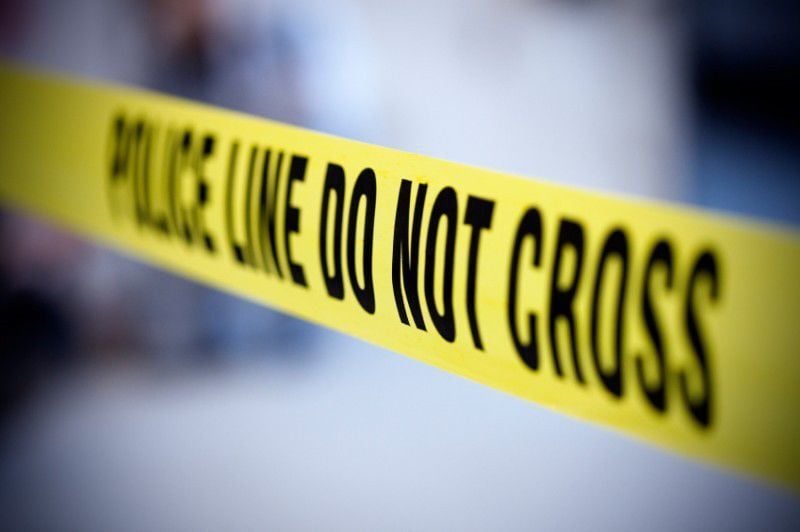 A Natrona County jury awarded more than $2 million in damages last week to the wife and daughter of a man killed as a result of poor traffic control during construction on an Evansville intersection.
Bill Gray, 62, of Casper, was riding his motorcycle on the evening of Sept. 12, 2017 when he was hit by a driver at the intersection of the Old Yellowstone Highway and Cole Creek Road. He was airlifted to a Denver hospital with serious injuries, where he died two weeks later.
Shortly after the crash, his family started looking into why it happened in the first place. According to their legal team, body and dash camera footage from Evansville police on the scene shows the driver explaining how confusing the intersection was and telling officers the traffic control setup seemed to change every time she went through.
"We thought, "Is it possible if it were set up correctly that this crash wouldn't have happened?'" said attorney Todd Ingram.
The Wyoming Department of Transportation, according to a complaint in the case, was contracting with the Knife River Corporation on the construction project, redoing asphalt and preparing to install traffic lights at the intersection on Yellowstone Highway.
Knife River subcontracted with RoadWorx for the project's traffic control, entrusting them with placing things like cones or barrels to guide drivers safely through the construction.
According to the original complaint in the case, the traffic control setup put in place at the intersection was confusing and unsafe. Both contractors were reportedly told the setup didn't meet national standards for traffic control devices.
On that September evening, said Grant Lawson, another attorney representing Gray's family, the driver was trying to turn left onto Cole Creek Road from the Old Yellowstone Highway. She wasn't clear where she was supposed to be heading, and her initial turn took her into an oncoming lane. While trying to adjust and move around the poorly placed barrels, she collided with Gray.
The jury determined in its April 20 decision that the driver was just 10% at fault for the crash. Knife River and Roadworx bore 60% and 30% responsibility each, according to the verdict.
At the beginning of the case, Ingram said, their team reached out to Knife River to try to settle the matter without taking it to court. But the lawyers said the company refused to take any blame for the crash, instead claiming it was entirely the driver's fault.
Andy Sears, the attorney who represented RoadWorx in the case, declined to comment on the case Wednesday. Knife River's counsel, Jane France, could not be reached for this story as of Thursday.
Lawson said the situation is even more complicated, since corporations like Knife River have to cooperate with their insurance providers in cases like these so don't have total control over their defense. In this case, New Jersey-based Admiral Insurance Group was behind the scenes on the defendants' side.
"Litigation is hard on people who've had a family member die," Ingram said. "We almost always try to spare our clients that difficult experience. This family had to relive Bill's death and carry it with them for years now because the defendants wouldn't take responsibility."
According to the Federal Highway Administration, more than 700 people on average die each year in construction zone crashes. Lawson said Wyoming usually records four or six of those deaths a year, but that number should be zero.
The jury voted to award a total of $2.2 million in the case, $1.9 million to Gray's widow and $300,000 to his daughter. Their decision far exceeded the range — $1.25 million to $1.5 million — that Lawson said he suggested for Gray's widow in his closing argument. That amount will be reduced by 10% since the driver will not be made to pay her share of the damages.
That means when all is said and done, his widow will receive around $1.7 million and around $270,000 will be awarded to his daughter. Of course, it's nowhere close to replacing the life lost.
"They recognized the true devastation Bill's loss caused," Lawson said, "and will continue to cause."