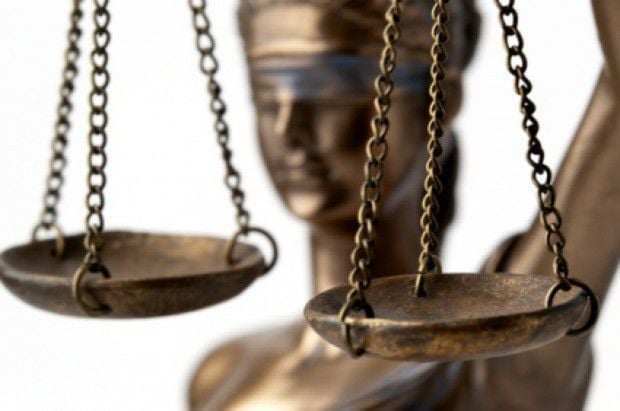 In-person jury trials are set to resume in Natrona County District Court on Monday, according to Clerk of Court Anne Volin. But the process will be different in a number of significant ways.
The court suspended jury trials in March as a precaution against the spread of COVID-19. Now, many governmental agencies are phasing down restrictions imposed in the early days of the pandemic.
The jurors, 14 of which will be called, will be required to wear masks and be spaced 6 feet apart in the courtroom gallery. This means spectators will be limited to one or two people, Volin said, as there won't be room for any more.
The process by which the jury is selected will also be more cumbersome. Fifteen potential jurors will be called at a time, rather than the standard 50-60.
"So instead of taking the morning it could take the whole day," Volin said, adding the candidates would be called in in 2-hour shifts, with staff sanitizing the courtroom in between sessions.
Trials will be limited to one per week, or as time allows, given only one courtroom is large enough to accommodate social distancing measures for 14 jurors. This too will delay the legal process for trials that would otherwise be heard concurrently.
Jurors contracting the virus, or coming in contact with a positive case, is "definitely" a consideration of the court, Volin said. This is why an additional juror will be selected for each trial. If someone is unable to attend the trial because of COVID-19, they would go through the same excusal process as for any other reason, Volin explained.
The judge would review the request and then accept or deny the request.
How long these restrictions will be in place "all depends," Volin said — a standard refrain in the midst of the pandemic. But, she continued, health officials' recommendations and safety will be at the forefront of the decision-making.
Criminal hearings will still be conducted online for the most part. But jury trials require jurors be present in the courtroom, Volin said.
Follow local government reporter Morgan Hughes on Twitter @morganhwrites
Concerned about COVID-19?
Sign up now to get the most recent coronavirus headlines and other important local and national news sent to your email inbox daily.