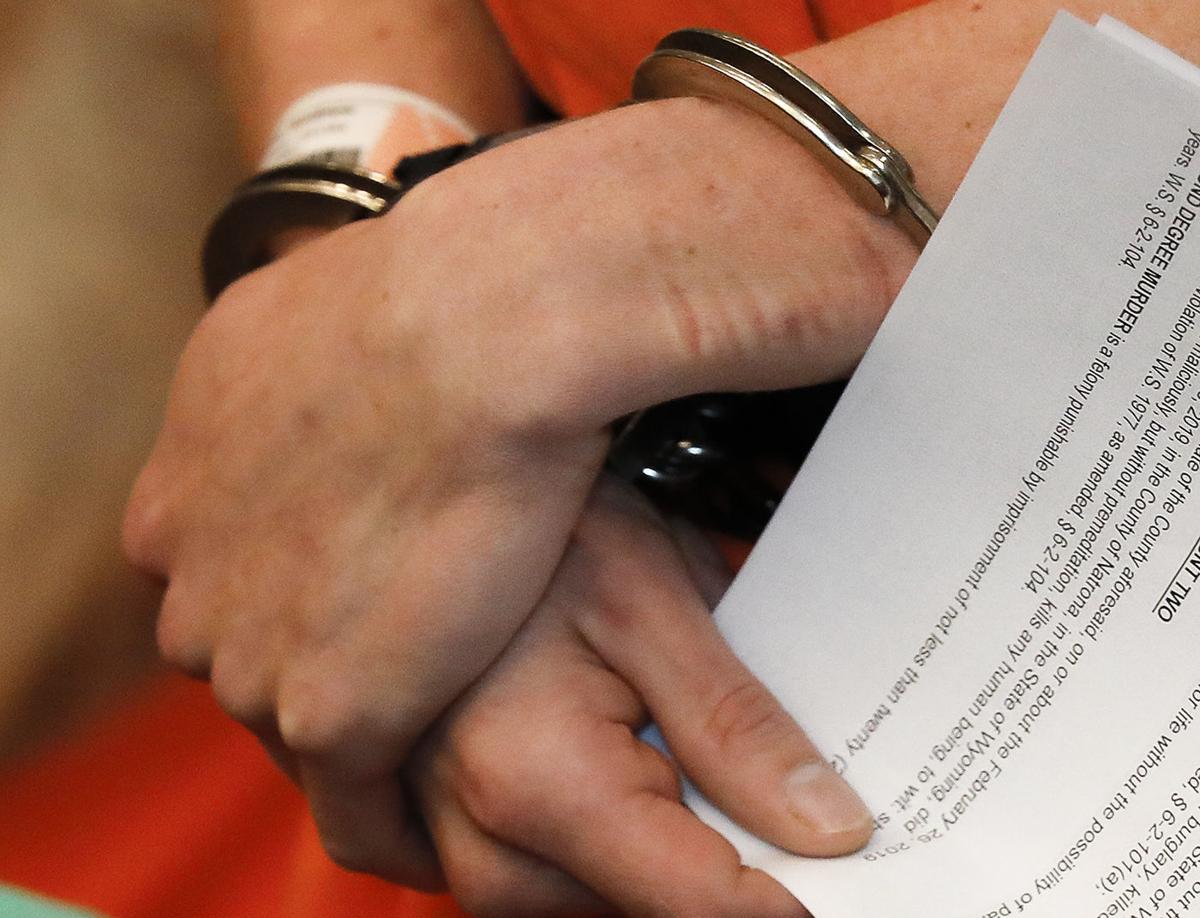 A Casper man on Monday requested permission to appeal the life sentence he is now serving for shooting and killing his mother early last year.
The request — rather than a notice of intent — by Andrew Steplock, 28, was necessary because the public defender assigned his case failed to file such notice within the deadline set by court rule.
In Monday's filings, Joe Cole, the public defender, wrote that he inadvertently failed to file the notice by the late April deadline. It was not until Friday — more than three weeks after the deadline had passed — that Cole realized his mistake, according to Monday's request.
That failure was in part due to a change in court procedures necessitated by the novel coronavirus pandemic and could mean he was denied his constitutional right to an effective defense, Cole wrote.
Steplock's case dates to February 2019, when he shot and killed his mother near the entrance of her central Casper home. He took the case to trial and, although he took the stand and admitted shooting Deborah Steplock, defense attorneys argued that he should be found not guilty for reason of mental illness.
The public defenders assigned Steplock's case, however, did not call an expert witness who could contradict a government doctor who found Steplock mentally competent. Jurors spent less than two hours deliberating and found him guilty of felony murder, as well as guilty of second-degree murder, aggravated burglary and possession of a deadly weapon with unlawful intent.
Judge Daniel Forgey in March sentenced Steplock to life in prison. Then, on March 24, he filed a written judgment and sentence, which began a 30-day clock for Steplock to inform the court he would appeal the case. The April 23 deadline came and went.
On Monday, Cole filed the single-page notice of appeal. Such notices are typically succinct, and the Monday filing was to form: two paragraphs with a pair of attachments. Along with the notice came two more brief and procedural filings.
A fourth attachment is also included, requesting that Forgey retroactively grant an extension of time for the filings. Cole wrote in that request that Steplock had told him that he wanted to appeal the sentence before Forgey formalized it in writing.
When the formal written sentence arrived at the public defender's officer, most employees were working from home due to a Supreme Court order suspending most in-person court proceedings, Cole wrote. Cole did not notice arrival of the written sentence but "somehow thought the notice had been filed," he wrote. On Friday, he wrote, he asked and learned that nobody had filed the notice.
In the request, Cole wrote that if the motion is denied, Steplock could ask for review by another legal mechanism. And Cole would admit to depriving Steplock of his Sixth Amendment right to an effective defense lawyer.
"If the court does not grant this extension, the Defendant's recourse would be to file a writ of certiorari," Cole wrote. "Were the Defendant to file a writ of certiorari claiming ineffective assistance of counsel for failure to file the notice of appeal, counsel would have to confess ineffectiveness."
Forgey had not ruled on the request by Tuesday afternoon.
Concerned about COVID-19?
Sign up now to get the most recent coronavirus headlines and other important local and national news sent to your email inbox daily.