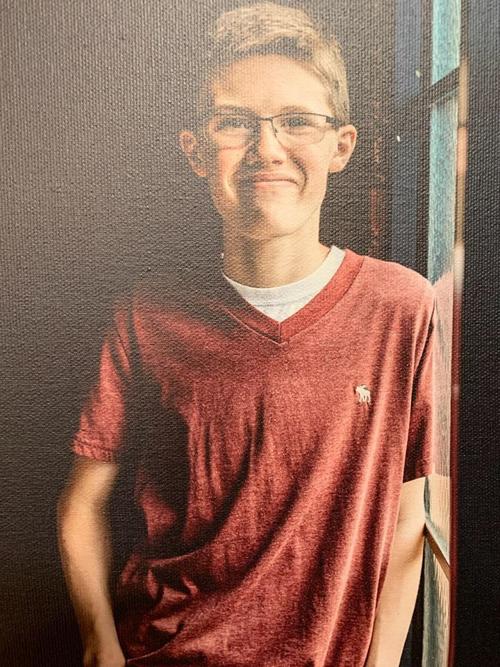 The search for a missing teenager in rural Natrona County entered its third day on Wednesday.
Natrona County sheriff's deputies began searching for Joseph "Joey" Peterson, 16, about noon on Sunday. He went missing from his home in rural Natrona County near Goose Creek Circle and Hat Six Road.
Peterson has high-functioning autism and is not self-sufficient, a Natrona County Sheriff's Office spokesman said on Monday. He did not have a cellphone when he left the home, which is in the area of Goose Creek Circle and Hat Six Road, according to Sgt. Sean Ellis.
The search party on Monday consisted of 10 local, state and federal emergency agencies. Multiple aircraft were involved in the search along with dog and human trackers on the ground. The total number of searchers climbed into triple digits.
You have free articles remaining.
By midday Tuesday, the search had covered a total of 33 square miles, according to a statement provided by the sheriff's office. A Blackhawk helicopter was again flying as part of the search and five fresh search dogs had arrived in the prior 24 hours. Authorities also used multiple drones as part of the search.
Peterson has blond hair; is 5 feet, 9 inches tall; and weighs 120 pounds. He was last seen wearing a red hooded sweatshirt and pajama pants.
On the night and morning following Peterson's disappearance, temperatures were well below freezing and snow fell for hours. On Monday morning, temperatures were in single digits. By midday Tuesday, they had climbed into the 40s.
Anyone with information about the boy's disappearance is asked to contact authorities at 307-235-9300.