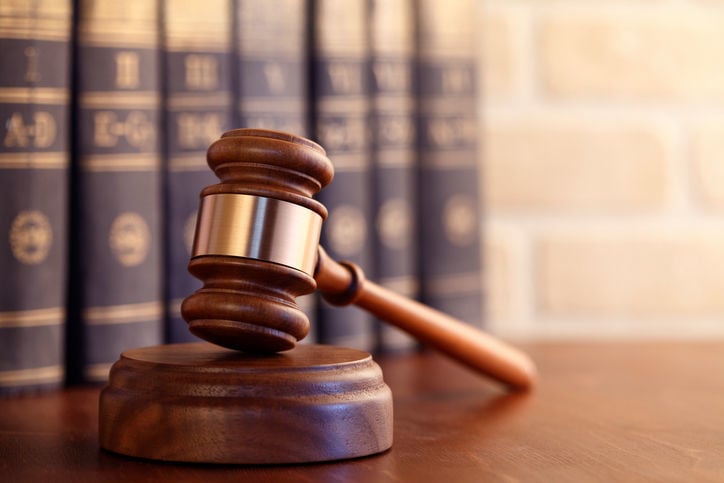 A now-closed Casper-based home health aide provider is being sued by the Equal Employment Opportunity Commission for allegedly paying female employees less than males.
Interim Health Care of Wyoming, a Casper-based franchise of a national firm, allegedly set annual wages for female employees at levels thousands of dollars below those of male counterparts, according to a complaint filed Friday in U.S. District Court.
According to the lawsuit, a male nurse — who had two months of nursing experience when hired — was paid a starting salary of $29 per hour. A female nurse with 17 years of experience later discovered the male nurse's hourly wage was $1 higher per hour than hers — which, calculating for a 40-hour workweek, is equivalent to approximately $2,000 per year.
Other female nurses, according to the lawsuit, were paid at similar or lower rates. Nurses with two years and 30 years of experience, respectively, each made $26 per hour. A female nurse with one month of experience was hired at $26 an hour as well, and eventually received a $2 raise after more than a year of employment with the firm. Two nurses with 18 years and 26 years of experience each were each paid at rates lower than the male employee's starting pay, the complaint states.
At one point, the lawsuit alleges, a supervisor told the complainant she paid "per experience."
When the male employee and the complainant brought this up to management, the lawsuit alleges, a supervisor told them they should not be discussing salary information at all. Later, the male nurse offered to take a pay cut to lower his salary to the rate his female counterpart was being paid. The man later resigned.
You have free articles remaining.
According to the lawsuit, the supervisor created a hostile work environment as well, often demeaning the complainant by calling her "stupid" and saying she was not doing her job. The lawsuit also says the supervisor slapped the complainant's buttocks on numerous occasions and, in one instance, grabbed a female social worker's breast. These conditions, in addition to pay, allegedly led multiple employees to resign in what is referred to as a "constructive dismissal," or a willful resignation as a result of a hostile work environment.
A call to a number listed on the Interim Healthcare website was answered by a woman who said the supervisor was no longer an employee there and that the firm had since closed. A Star-Tribune reporter drove by the building and saw no cars in the parking lot and a "for lease" sign in front. No one picked up when a reporter tried to call the national spokesperson for Interim Healthcare and the company's main corporate line.
An attorney with the EEOC said the agency is currently in the process of discovery on the case, and will determine whether or not the franchisee or the main corporate office would potentially be liable for damages.
"Enforcing the Equal Pay Act and Title VII's prohibition on compensation discrimination are priorities for the EEOC," EEOC Regional Attorney Mary Jo O'Neill said in a statement. "Enforcement of those laws and closing the pay gap are particularly important in a state like Wyoming, where women make only 77 cents on the dollar compared to men, and which is ranked 39th in the country in pay equity."
The gender wage gap in the United States has been a stubborn problem in the United States, even 55 years after the passage of the Equal Pay Act of 1963. Even with an equal level of education compared to males, females consistently make less than their male counterparts. According to a February study from Georgetown University, females in nursing can make close to 15 percent less than their male counterparts and up to 31 percent less in community health care professions.
According to Pew Research data from April, women last year earned 82 percent of what men earned on average. The Census Bureau found similar numbers, stating that full-time female employees make 80 percent of what their male counterparts earn per year.
The research also found that one-in-four females in the workplace said they have earned less than a man in the same job. Among men? Just 5 percent.
Follow politics reporter Nick Reynolds on Twitter @IAmNickReynolds