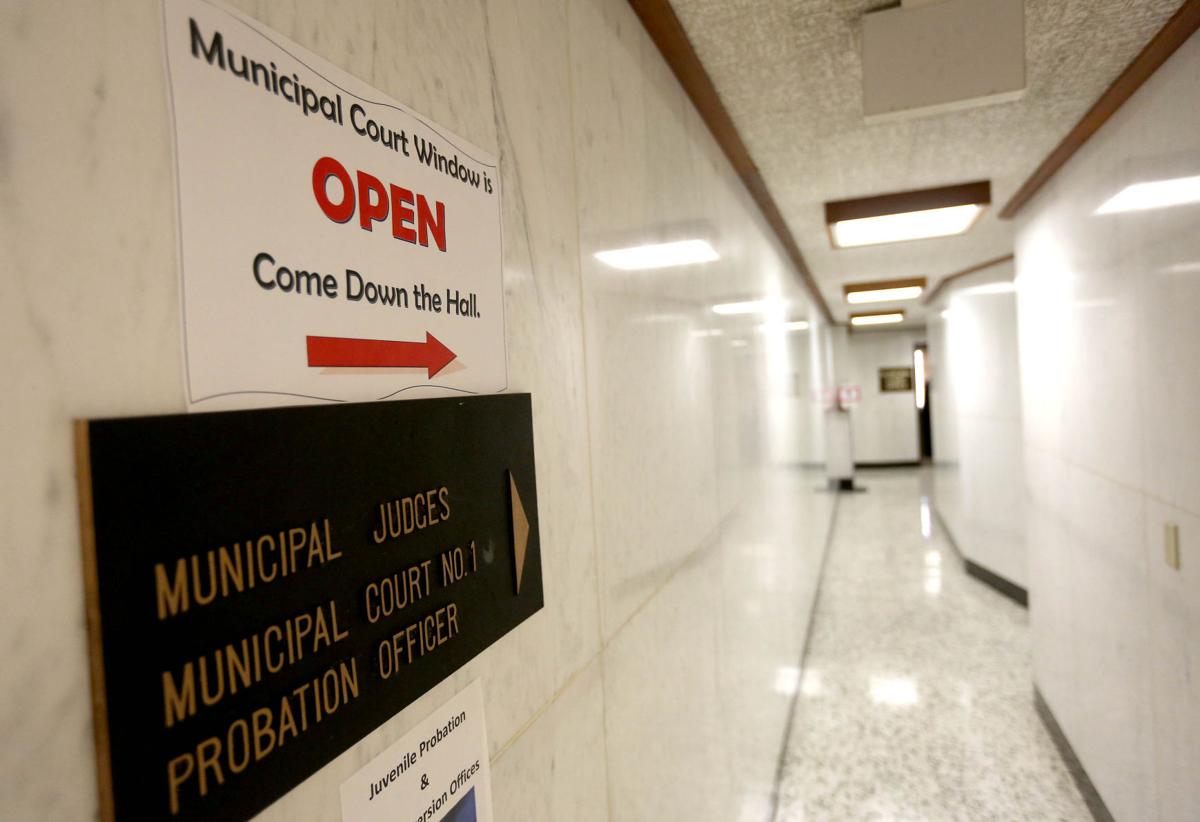 Courts in Natrona County are struggling to keep up with a heavy caseload and a backlog of jury trials while pandemic-era budget cuts continue to make adequate staffing impossible.
District Attorney Dan Itzen said his office is now down two staffers — a legal assistant and a receptionist. He also expected to have to cut an attorney when the state slashed budgets in the fall, but luckily avoided that blow. Still, the workload looms large over his team.
"We could use our folks back that we lost during the cuts and then probably a couple more on top of that," Itzen said. "We handle roughly a third of the criminal cases in the state of Wyoming. That gets fairly daunting at times."
According to Itzen, the district attorney's office processes roughly 3,000 cases every year. Now, he said, the team of 10 attorneys and seven legal assistants is coming in early and working late to stay on top of that caseload.
"It takes a toll on your staff," Itzen said. "It's just an avalanche of paper and criminal activity that we deal with almost on a daily basis."
As of Wednesday at the district level, Itzen said that just over 100 backlogged jury trials were waiting for their day in court. Some days, judges are adding one or two more rounds of hearings throughout the day to deal with cases piling up on the trial stacks.
The office has had to solicit help from other agencies, namely the municipal court in Casper, to make sure everything gets done. Casper Police Chief Keith McPheeters said the district attorney's office sent him a memo in June detailing a list of misdemeanors that should be dealt with on the city level if possible, in an attempt to lighten the circuit and district courts' loads.
Those include charges for shoplifting, assault, battery, first-time DUI or marijuana possession, drunk pedestrians, property destruction, check fraud, and defrauding an innkeeper, among others.
"They're all those low misdemeanors," McPheeters said, "ones that don't impact the safety of the community."
This issue was brought up at a City Council work session last week, where council members asked McPheeters for direction on a municipal tobacco ordinance that still stands at odds with a state statute implemented in July. Having a local ordinance that mirrors the provisions of state law helps the city prosecute low-level infractions that typically start and end with a small fine, and McPheeters said that underage tobacco purchases would definitely fall into that category.
Usually, Itzen said, it's up to the officers on the scene of an arrest to decide where to send a particular case. Now, according to McPheeters, if the crime is covered by a part of Casper's municipal code, it should stay in municipal court. Itzen said the biggest difference between sending a case to circuit court over municipal court is the option to impose supervised probation. Also, the process is usually faster at the city level, McPheeters said.
"I'm fortunate, and I think we as a community are fortunate, that we have the staff in this office that puts in the time to get the job done," Itzen said. "It is a balancing act."