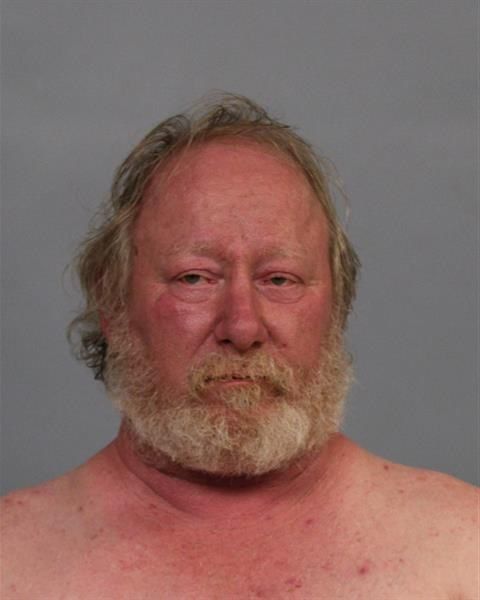 A public defender told jurors on the first day of a man's criminal trial that that his client fired a gun in the air and drove a Jeep toward a woman. He asked the jury, though, to acquit the man of the three felonies he faces.
Lloyd Thompson, Jr.'s court-appointed lawyer, Joe Cole, acknowledged during his opening statement in Natrona County District Court that many of the facts stated by prosecutors were true. Cole said, however, that Thompson had fired the gun in an attempt to get the woman's attention. Cole said Thompson had driven the Jeep near the woman, but that Assistant District Attorney Jared Holbrook's charges mischaracterized Thompson's driving as well: The woman's medical issues caused her to move too slowly for Thompson to have tried and failed to injure her, Cole told jurors.
"If he had actually been trying to hit her, it would not have been a challenge," Cole said.
Thompson faces three counts of aggravated assault: two alleging he threatened the woman — once with the Jeep, once with the gun — and one alleging he tried to injure her with the vehicle. He has pleaded not guilty.
Following Monday afternoon's brief opening statements, which lasted a total of 10 minutes between both attorneys, the woman took the witness stand and told jurors that she had been in a relationship with Thompson at the time of the alleged assault. She said when she returned from a trip with a family member, Thompson accused her of infidelity. She left the couple's shared home, and while she walked down the road, he came up behind her with the Jeep, she testified. He clipped her on the arm with the vehicle's side mirror, she said.
You have free articles remaining.
The woman told jurors that she had to turn away from the vehicle when Thompson again drove it toward her. Thompson demanded she get into the Jeep, the woman testified. She declined.
"I didn't want to 'cause I was afraid what would happen if I did," the woman said before a courtroom audience numbering a half dozen.
When she declined to get in the vehicle, Thompson pulled out a pistol and said he would shoot her, she said. She turned to continue walking, she testified, and heard a gunshot from behind her.
Under cross-examination, the woman said that medical staff on the scene did not find a bruise on her arm. It did not develop until later, she said in response to Cole's question.
The Star-Tribune has chosen not to identify the woman by name because she reported that Thompson also sexually assaulted her. Prosecutors announced at a July proceeding that they would dismiss the two counts of sexual assault that Thompson then faced.
The trial is scheduled to last three days.