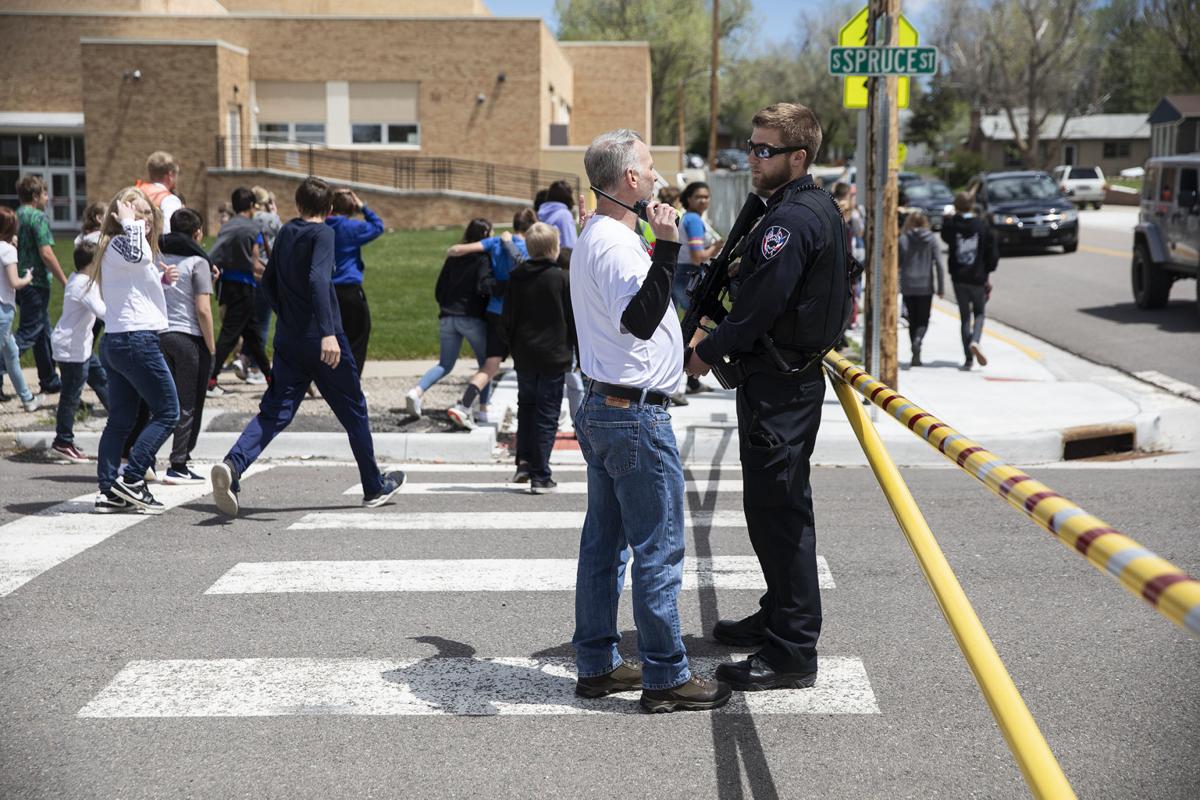 A male juvenile was arrested Friday at Dean Morgan Junior High on suspicion of making terroristic threats, according to a law enforcement records released Tuesday.
The student, whose name was not listed on the records, was arrested at 2 p.m. at the central Casper middle school. The arresting officer was Officer Walker Galloway, who is one of the school resource officers in the Natrona County School District. The listed offense is terroristic threats, a felony that is defined as an act intended to "cause evacuation of a building, place of assembly or facility of public transportation" and is punishable up to three years in prison.
District Attorney Dan Itzen largely declined to comment on the case by phone Tuesday afternoon, citing the case's confidentiality in juvenile court. He said his office did not have reason to believe the child ever possessed explosive devices, whether improvised or otherwise. He said he did not know how police were informed of the alleged threats.
The school was evacuated Friday afternoon after authorities became aware of the threat, though how it was made and how officials came to know about it remains unclear. The building was swept by law enforcement, no device was found, and no one was injured. Spokeswomen for the district and the Casper Police Department said Friday that a person of interest had been arrested, but both declined to comment on whether the suspect was a student.
A police spokeswoman said late Tuesday afternoon that she could not immediately provide further information regarding the nature of the threat.
Police responded to the school at about 12:50 p.m. and declared the school safe by 1:30 p.m. Around 2 p.m., two police cruisers — one driven by Galloway — pulled away from the building.
Sign up for our Crime & Courts newsletter
Get the latest in local public safety news with this weekly email.