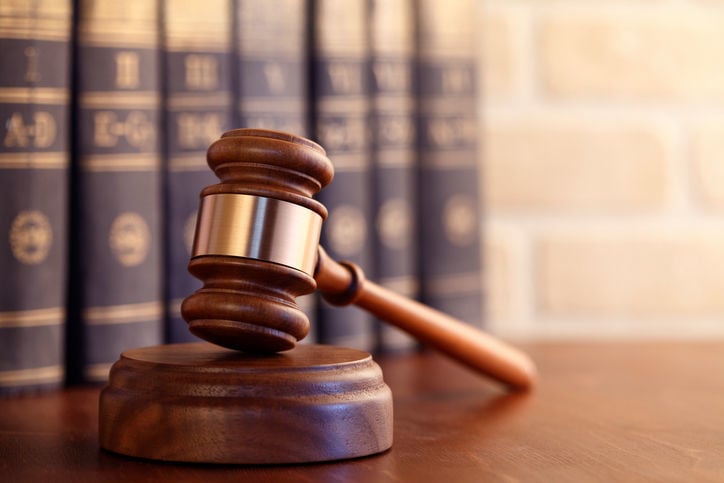 A Casper man who was accused of beating and kidnapping a man who'd been messaging his girlfriend pleaded guilty earlier this week and faces a maximum of six years in prison.
Lucas Anthony Sanchez, 29, was charged with several counts, including aggravated assault, robbery, kidnapping and possession of meth. He was accused of taking a man who'd been messaging Sanchez's girlfriend to an ATM to force him to pay for damage caused after Sanchez allegedly tackled him into a television, which broke.
Sanchez was arrested in April, along with Zachary Bryan, who was also charged in connection with the incident. Sanchez pleaded guilty to the robbery charge in exchange for a six-year cap on his sentence and for the other charges being dropped, Natrona County District Attorney Dan Itzen told the Star-Tribune.
According to police documents describing the incident, the victim had been messaging a woman about meeting for sex. When the victim arrived at the woman's house, Sanchez allegedly immediately struck him. The beating continued after the victim refused to empty his pockets, and when the victim made for the door, he found it was locked and fell to the ground with Bryan and Sanchez. That caused the TV to fall and break, and the two other men began to kick and punch him, police say.
To stop the beating, the victim said he would give the men money for the TV. He agreed to go to the ATM if the men would "just please stop hitting me." Sanchez allegedly took the man's cellphone and told him that if he talked to the police, he'd kill and bury him.
The group then moved to a truck and drove to the ATM, from which the victim ran and was able to escape.
During a subsequent interview with police, Sanchez allegedly told investigators that he didn't know why the man had come to his house, that he'd broken his electronics and then left. Video surveillance showed the man running from the car and showed a hand with a tattoo on it, which allegedly matches a tattoo on Sanchez's hand.
The girlfriend told police that as soon as the victim entered the home, Sanchez hit him and later kicked him. She also said she heard about the planned ATM visit.