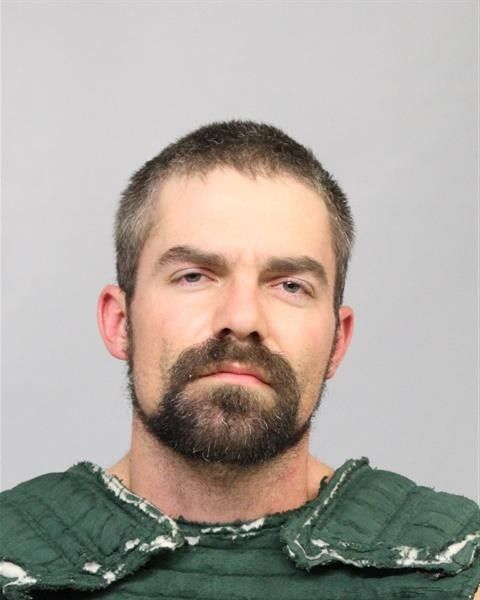 A Casper man was arrested Saturday morning after being chased out of a Nissan dealership he allegedly broke into to "look for clues."
Adam W. Barelle, 29, was arrested in the parking lot of the east side Walgreens on suspicion of aggravated burglary, petty larceny, possession of meth amphetamine and possession of burglar's tools.
According to Casper Police, Barelle was found inside the Nissan of Casper dealership after he used a tool to open a back door. He was spotted trying to open a locked toolbox by an employee of the dealership, who physically removed Barelle from the building. Barelle then ran as the employee called police and chased the man.
Police say that Barelle ran into the Let 'Er Buck car wash, where he changed his coat with that of an employee. He was then spotted, first by a car wash employee and later by the pursuing dealership worker, as he rummaged through the car wash employee's Jeep, according to police.
When the car wash worker asked Barelle what he was doing, Barelle allegedly said he was "looking for something he lost." Barelle then took off when the dealership employee arrived, according to police.
You have free articles remaining.
An officer arrived and chased Barelle around the Walgreens parking lot, which is across Wyoming Boulevard from the car wash. Police say that Barelle attempted to throw away a blue, plastic tool as he ran. Authorities later determined that the device had allegedly been used to break into the dealership.
As Barelle was being arrested, a baggy containing methamphetamine fell to the ground, police say.
Surveillance footage from inside the car wash showed Barelle entering the business wearing a black leather jacket and then leaving wearing an employee's red coat. Police say that when they searched the black jacket, they found a glass pipe, which tested positive for meth.
Barelle allegedly told police that he didn't break into the dealership. He said he was inside of the business "to look for clues."
"Barelle refused to explain what that meant," police wrote in an affidavit detailing the arrest.
The 29-year-old further admitted to rummaging through the Jeep, according to the affidavit, though he maintained that he was "looking or his personal property, (which) he felt was inside."
Police suspected that Barelle was under the influence of a controlled substance throughout his brief crime spree.