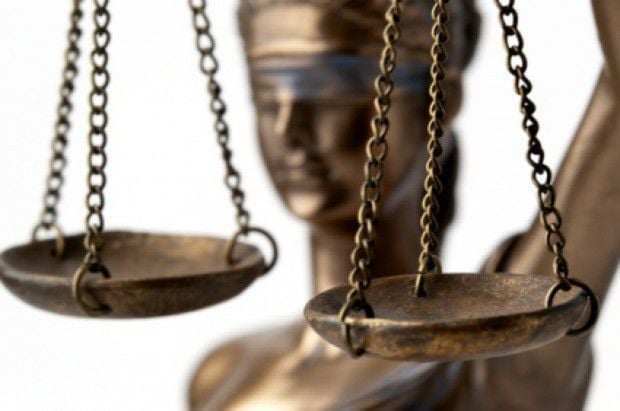 A Mills woman on Friday afternoon admitted to tying children's feet together with duct tape and helping provide them marijuana.
Alexandra Reardon, 22, of Mills, made the admissions as she entered guilty pleas to two misdemeanor counts of child endangerment and two felony counts of conspiracy to deliver a controlled substance to a minor.
Prosecution and defense attorneys will recommend to Judge Catherine Wilking that Reardon be sentenced to three years of probation in lieu of 8 to 15 years in prison. If Reardon were to violate the terms of her probation — which includes a condition that she complete a rehabilitative program at the Casper Re-Entry Center — prosecutors could ask that she serve the prison time.
While describing the crimes to Wilking through a video camera feed from her home, Reardon said repeatedly that she was intoxicated at the time of the early January crimes. Reardon told the judge that she had arrived home, where Lisa Canady — her co-defendant in the case, who has not yet entered pleas to the four felonies she faces — asked her to help tie the children, neither of whom was older than 8. Reardon said she helped Canady secure the children's feet because they would not take a nap.
Reardon told Wilking that she offered marijuana to the older of the two children and the younger — no older than 5, according to court documents — "did follow," which Reardon said Canady had approved.
Her memory of the incident was somewhat cloudy, Reardon said, due to her intoxication.
The case dates to February, when Mills police arrested the two women and said a child appeared at their local elementary school with substantial bruising on their arms and shoulders. The child said they and their younger sibling had been bound by duct tape, according to police.
Although the police department in its announcement did not identify Canady or Reardon by name, they appeared in court the same day and prosecutors charged them with a total of eight felony counts.
According to court documents filed by prosecutors in support of the charges, an elementary school girl earlier this year told a police officer at her school that the two women had held her down and duct taped her because she would not take a nap. The girl said that the women would force her and her younger sister to smoke marijuana in order to get them to go to sleep, the documents state.
Law enforcement searched a Mills house and found marijuana inside Reardon's purse, according to the documents. During the search, the younger of the two children — who the documents indicate is no more than 5 years old — showed police where to find a marijuana canister in the house. She said, according to the documents, that the women would direct her to use the drug in order to take naps.
Reardon remained free on bond Friday.
Sign up for our Crime & Courts newsletter
Get the latest in local public safety news with this weekly email.