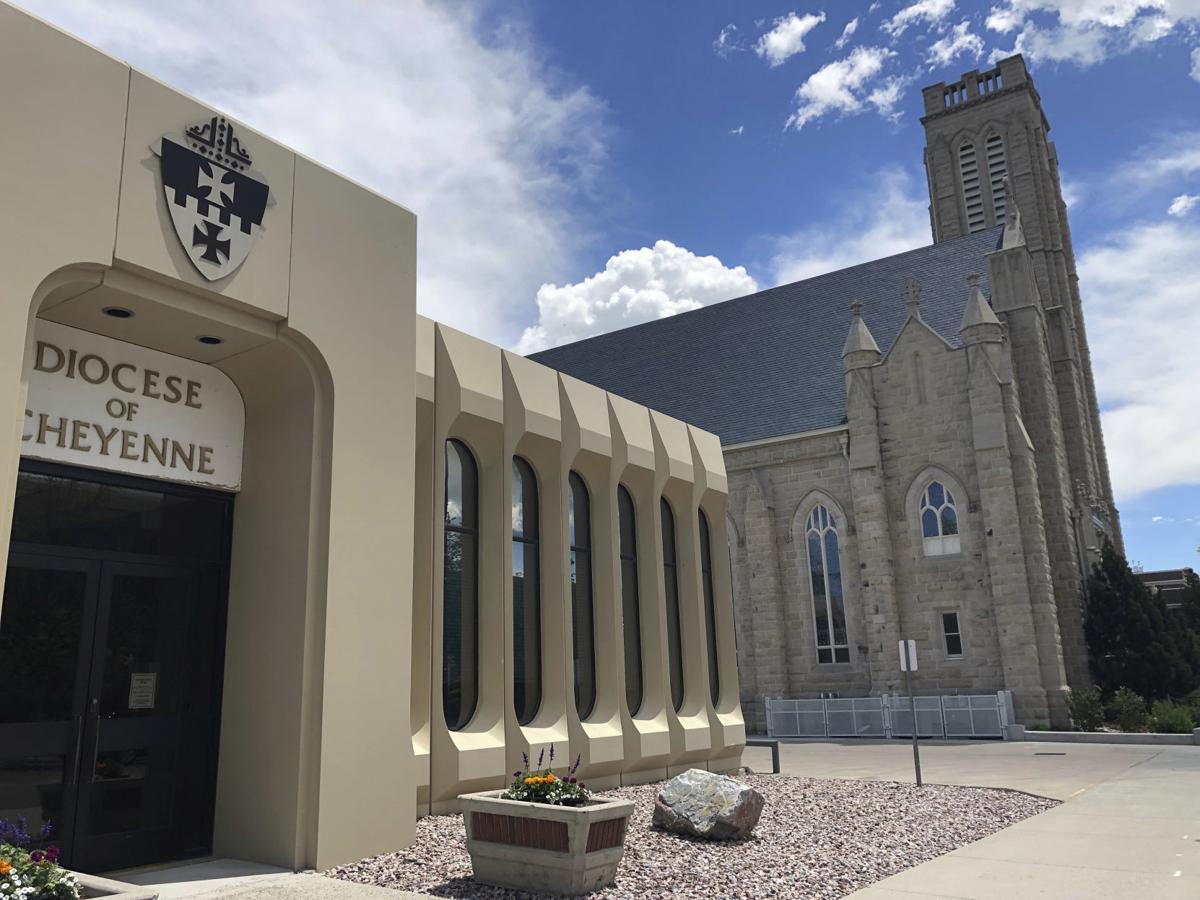 Any criminal prosecution resulting from a Cheyenne police investigation of decades-old clergy sex abuse would be handled by Natrona County District Attorney Dan Itzen, two people close to the case told the Star-Tribune.
The Cheyenne Police Department earlier this week announced it has recommended the Laramie County District Attorney's Office charge two men, one of whom was a clergy member in the 1970s and '80s, when police say they sexually abused boys. Instead of making prosecuting decisions on the case, Laramie County District Attorney Leigh Anne Manlove has recused herself and asked Itzen to handle it, the Star-Tribune's sources said.
The prosecutor has already started working the case, they said.
Itzen on Thursday said he had not been appointed special prosecutor in any jurisdiction outside Natrona County but declined to say if Manlove had asked him to take the case. Appointment of special prosecutor is done by a judge upon a district or county attorney's request, and state statute allows for such appointment when a district attorney is "interested or refuses to act in a prosecution."
Itzen on Friday morning declined to comment further. He noted that prosecutors in Wyoming are prohibited from releasing in advance of district court arraignments information that would identify victims or alleged perpetrators of sexual assault or abuse.
Manlove did not respond to messages left Thursday on voicemail accounts associated with her desk and cell phones requesting comment regarding the decision. She did not respond to a Friday morning voicemail left on her desk and cell phone stating the contents of this story and its anticipated publication time.
A Cheyenne police spokesman said Thursday prosecution of the case was outside his purview. Kevin Malatesta, the spokesman, declined to comment further.
You have free articles remaining.
In a statement Wednesday, Malatesta wrote that the current law enforcement investigation stemmed "from a case initiated in 2002 that was reopened in 2018." In 2002, Cheyenne police investigated Hart and recommended the case be closed because of a lack of evidence. Then-Natrona County District Attorney Kevin Meenan, who was also serving as a special prosecutor at the time, formally did so later that year.
Hart has consistently denied any sexual misconduct or impropriety over his decades-long career in the Catholic clergy. But allegations have dogged him: His first 20 years as a priest were spent in Kansas City, Missouri. He allegedly began abusing boys there in 1963, and the Diocese of Kansas City-St. Joseph has settled lawsuits with 10 men who accused Hart of sexual abuse.
Hart's defense attorney, Tom Jubin, has not returned repeated requests for comment sent earlier this week. Last summer, he denied that Hart had ever sexually abused anyone.
Little is publicly known about the other man that police are recommending be charged, the "altar server." In conversations with the Star-Tribune, Malatesta has declined to provide any details about the two men. The "altar server" was initially described by Cheyenne police as a member of the clergy, though Malatesta corrected that characterization and later said that the second man was "seeking membership" in the clergy at the time of the alleged abuse in the 1970s and 1980s.
The diocese, in a statement to media sent Wednesday night, questioned that description.
Cheyenne police "described the second person as a person 'attempting to become a clergyman,' which has caused significant speculation in the media," the diocese wrote. "Since the CPD did not communicate with the Diocese regarding the rationale for such a description, we are not sure of their intent. In our estimation, the second person was likely an adult 'altar server' at the time of the alleged crime. If so, that would make him a lay man."
Malatesta, the police spokesman, told the Star-Tribune on Thursday that the information police had received about the second man was that he was trying to become a clergyman and never did.
It's unclear if the two men are accused of abusing boys together or if their cases are generally unrelated.
Sign up for our Crime & Courts newsletter
Get the latest in local public safety news with this weekly email.