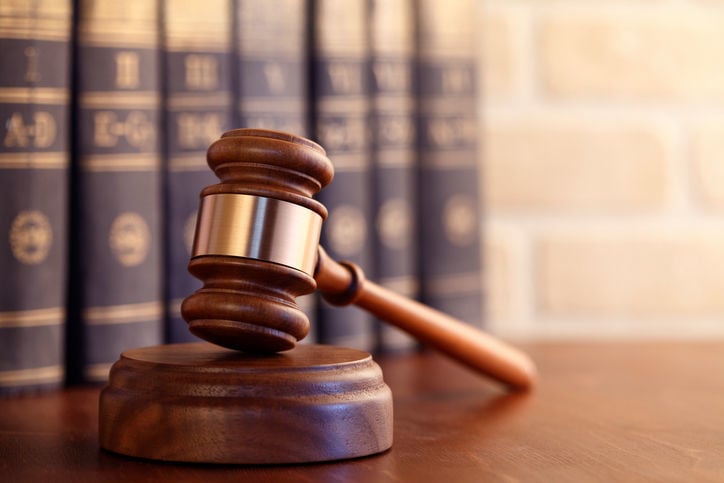 A Natrona County man pleaded not guilty Tuesday to manslaughter and other charges related to the death of his infant child.
Talon Johnson, 21, was arrested in February after he discovered his infant son dead on the couch. The child had been left on his stomach on the couch by himself, and a physical examination revealed bruises to his brain, authorities say. The baby also had a significant Vitamin D deficiency, police alleged, and he had signs that he had been left in a dirty diaper for an extended period of time.
The house reeked of animal urine and feces and a highchair that was plastered in rotten baby food, according to a court document filed by authorities.
Johnson is charged with manslaughter, two counts of child endangerment with meth present and two counts of child endangerment.
Johnson and the child's mother, Rebecca Green, told police that they had cuddled on the couch, arranged the child on his stomach on the couch near them and smoked marijuana, according to police documents. They both then went to the bedroom and left the child there. They told police that despite instructions to leave babies on their backs, they left the infant on his stomach because he was able to move around and roll over.
Sometime after they went to sleep, Johnson allegedly woke up and found the boy unresponsive. He "panicked," he said, and woke his partner and their family and then drove the child to Wyoming Medical Center.
Neither admitted to hitting or shaking the child and said the injuries to his brain might've been caused by rocking, which detectives told them wasn't possible. Both admitted to smoking marijuana and to meth use previously.
Both said they were financially struggling and frustrated, according to police documents.
Under the manslaughter charge alone, Johnson faces a prison sentence of 20 years, setting aside the four other counts on his docket.