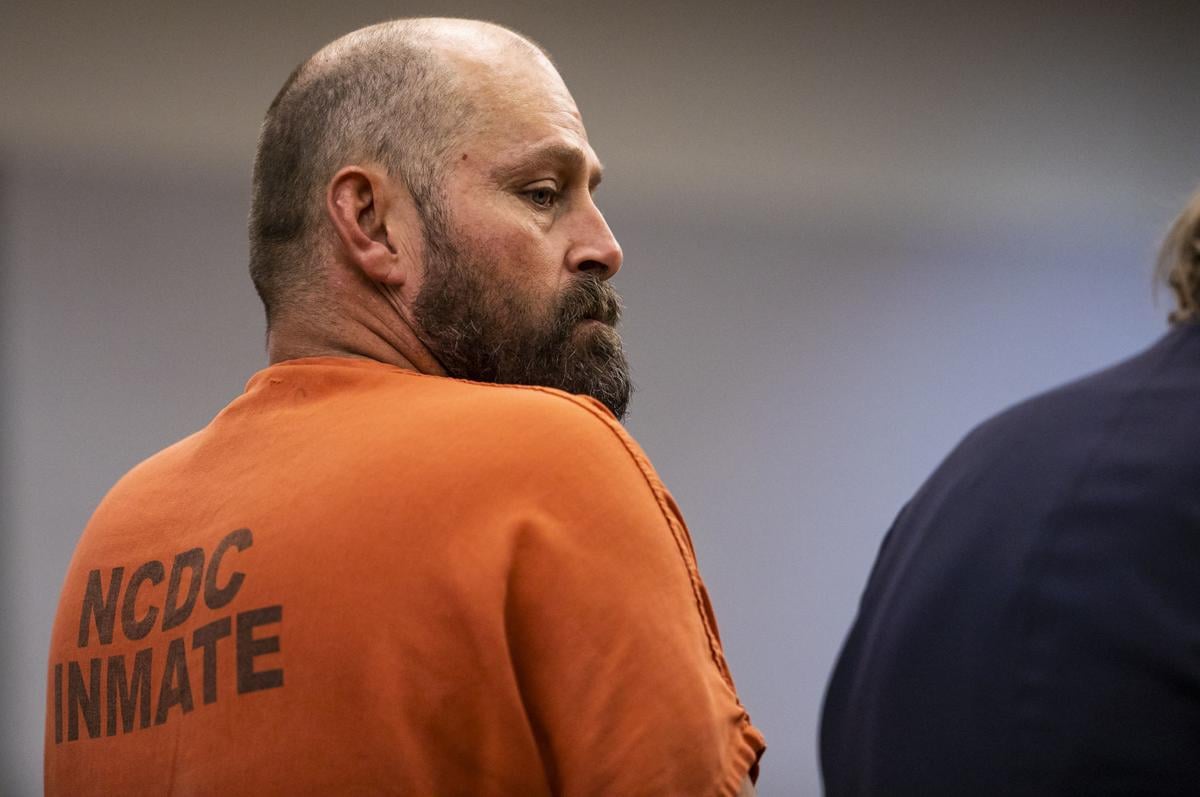 A Natrona County judge on Monday ordered a local man to serve about three months in jail for pointing a gun at two women and firing it in the air on a rural road last year.
The man, Bryan Dunihoo, 45, will be required to report to the Natrona County Detention Center by July 1. Once he has served 87 days behind bars, Dunihoo will need to complete two years of probation in order to discharge 21 months of suspended jail time.
When prosecutors charged Dunihoo, they said that he ambushed the two women, one of whom he met on an online dating app. Dunihoo's defense attorney on Monday, though, referenced the 1987 film "Fatal Attraction" and called the case an affair that went bad. Marty Scott said that his client bought home security video cameras on the same day as the shooting.
Although Dunihoo was initially charged with two felonies, he ultimately pleaded to a pair of misdemeanor counts of reckless endangering.
Such reductions -- from felony to misdemeanor -- are somewhat unusual, and Scott on Monday said that pleas were indicative of a weak law enforcement case.
Scott said Dunihoo would lose his job if incarcerated and asked Judge Kerri Johnson to allow Dunihoo to avoid jail time.
Assistant District Attorney Mike Schafer had told the judge that law enforcement had audio recordings made by victims in the case in which Dunihoo can be heard laughing and saying one of the women is scared.
Dunihoo, speaking on his own behalf, told the judge by video that he has lost his home and vehicle as the result of the arrest.
"I went about it the wrong way your honor," he said. "I regret every second of it."
Johnson ultimately ruled in favor of the prosecution and noted that Dunihoo -- in addition to firing guns on a county road -- followed the two women for an extended distance. His conduct, said Johnson, was "very dangerous."
Sign up for our Crime & Courts newsletter
Get the latest in local public safety news with this weekly email.