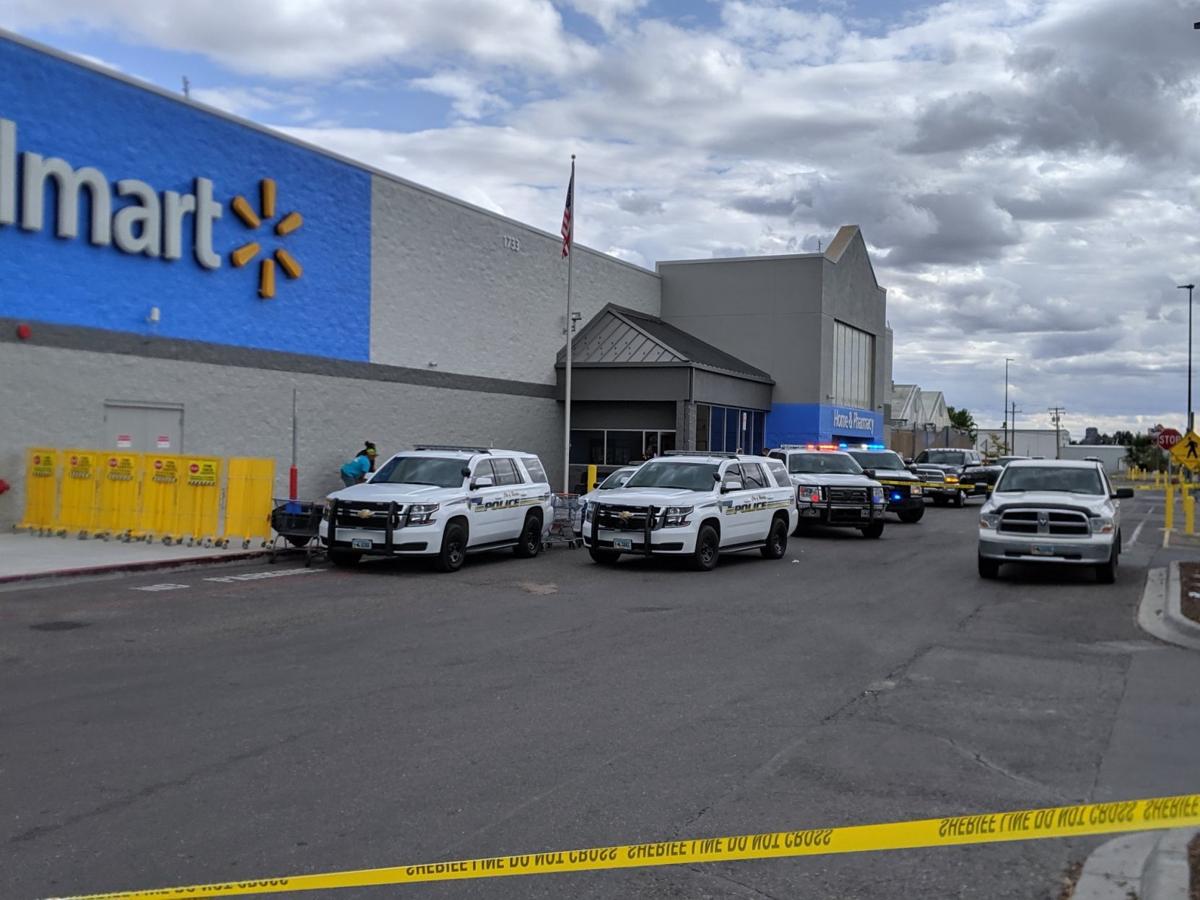 RIVERTON – Fremont County's top prosecutor on Friday declined to press criminal charges against a police officer who killed an uncooperative man outside of a Walmart store in September, saying the officer acted lawfully when the man attacked with a knife.
County Attorney Patrick LeBrun said the Riverton Police Department officer had no choice but to fatally shoot 58-year-old Anderson "Andy" Antelope, an enrolled member of the Northern Arapaho Tribe, on Sept. 21 when Antelope stabbed the officer with a knife. In a two-page letter released Friday, LeBrun said the officer was trying to arrest an intoxicated Antelope outside of the city's Walmart, where a veterans group was hosing a funding event.
LeBrun made the decision to not press any criminal charges against the officer – who has not been named by authorities – after an investigation by the Wyoming Division of Criminal Investigation, which examines police shootings.
"Under Wyoming law, when a person has a reasonable belief that his life or the lives of others are in immediate peril at the hands of another, he may take all actions necessary at that moment to preserve his life and the lives of others, which includes deadly force," LeBrun wrote. "In the circumstances arising in this case, the only reasonable action that the Officer could have taken was exactly the action that he took. Had he done otherwise, not only would he have jeopardized his own life, but the lives of the citizens in the immediate vicinity."
LeBrun said the Riverton police officer was responding to a call concerning an intoxicated person driving an electric scooter around the store's parking lot. That person turned out to be Antelope, who was eating a hot dog at a picnic table when the officer arrived at about 1:44 p.m.
When Antelope refused to take a breath test, the officer tried to arrest Antelope because he was visibly intoxicated, LeBrun said. The officer then tried to force Antelope to his feet using a "wrist control technique." Antelope became angry, yelled and refused to cooperate.
With several people within about 10 feet, the officer tried to verbally de-escalate the situation, but Antelope grabbed a knife and stabbed the officer in the chest, LeBrun said. The officer's body armor stopped the knife from penetrating.
"Mr. Antelope placed the Officer in an untenable position," LeBrun said. "Under these circumstances, the Officer had no other option than to stand his ground, draw his firearm and demand that Antelope drop the knife. The Officer demanded that Antelope drop the knife at least twice, and when it became apparent to the Officer that Antelope was trying to strike with the knife again, the Officer discharged his firearm."
LeBrun said Antelope was killed instantly. Blood tests revealed that Antelope had a blood alcohol concentration of .284 percent, more than 3.5 times more than the legal limit of .08 percent.
Riverton Mayor Richard Gard has previously said the officer was placed on paid leave following the shooting.
While the officer has been cleared of any criminal wrongdoing, it's unknown if the Riverton Police Department has examined the shooting internally to determine whether the officer followed departmental procedures. It's also unknown if the officer involved has returned to duty.
A police department spokesman didn't return voicemail and email messages on Friday seeking comment.
Community response
Family members have said Antelope — who had been in and out of hospitals in the months before his death, including an involuntary commitment at the Wyoming State Hospital in Evanston – had struggled with alcohol abuse and homelessness. Those problems had contributed to other health issues, leaving him weak, they've said, wondering why lethal force was used instead of other methods like a stun gun.
Still, attacking someone would have been out of character, family members have said. Antelope was also prone to periods of confusion, which could help explain why he would have attacked a police officer, they've said.
Despite his struggles, Antelope was a kind and friendly man who cared about his family and Arapaho culture, family members and friends have said.
Dean Wallowing Bull, a family member, said in a Facebook message that he was disappointed – but not surprised – by LeBrun's announcement.
"The ancestors will handle it now," he said.
Wallowing Bull said he wondered whether any of the witnesses LeBrun said provided statements were Native American or Arapaho. He called for more investigations.
"I view this announcement as a miscarriage of justice," he said. "This is not the end, we will now call for a federal civil rights probe of the city of Riverton police force … They will never forget Anderson "Andy" Antelope's name."
Public inquest?
County Coroner Mark Stratmoen has said he plans to hold a public inquest to provide transparency for the family of the deceased. He has said it is his office's policy to conduct a public inquest in all officer-involved fatalities.
LeBrun maintains an inquest would be improper.
In his letter, LeBrun said he has due process concerns for the officer involved and worries that Stratmoen's hand-picked jurors would come in with biases against the officer. In addition, he said Stratmoen is not a lawyer, meaning he can't correctly instruct jurors on "Wyoming jurisprudence of self-defense and defense of others."
LeBrun has also previously said an inquest isn't necessary because they're only used to determine cause of death, and in Antelope's case, a forensic pathologist already determined the cause of death.
"Even though a final determination has been made, the Coroner in Fremont County insists on a public display that can serve no purpose," LeBrun said in his letter. "It seems only to delay that healing process, while putting the Officer, and numerous other private citizens, through an unnecessary, expensive and possibly humiliating public spectacle."
Stratmoen didn't immediately respond to requests for comment on Friday afternoon. But, to defend his intent to convene an inquest, he has previously said that a pathologist's findings are merely opinions, and the only officials who can officially determine cause of death are county coroners. Sometimes opinions between the two can differ, he has said.
He has also defended the potential selection of a juror, who LeBrun called "a person that has drawn conclusions, and publicly stated her bias against this Officer's actions" in Friday's letter.
In this case, LeBrun is referring to state Rep. Andi Clifford, who is Northern Arapaho.
Clifford has stated her desire to serve on the jury, and while Stratmoen has called some of her comments in the aftermath of the shooting "ill-advised," he said he knows her to be objective from previous work together. He has also said "any death involving a minority should have some peers on the jury, as a basic principle in this country."
Vigil for man killed in police shooting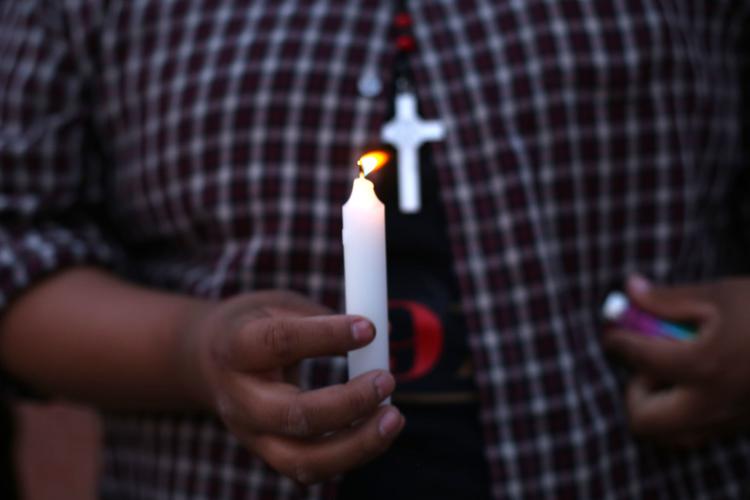 Vigil for man killed in police shooting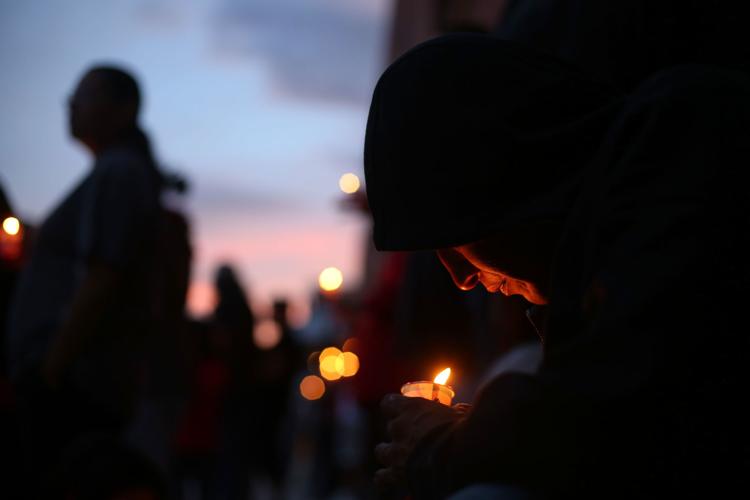 Vigil for man killed in police shooting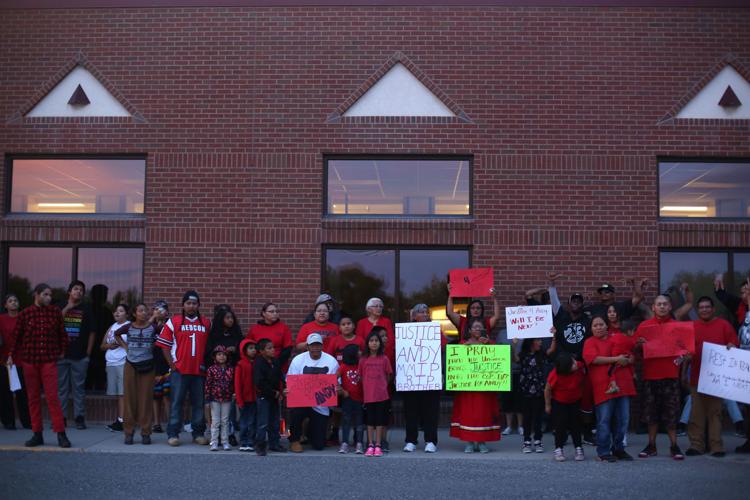 Vigil for man killed in police shooting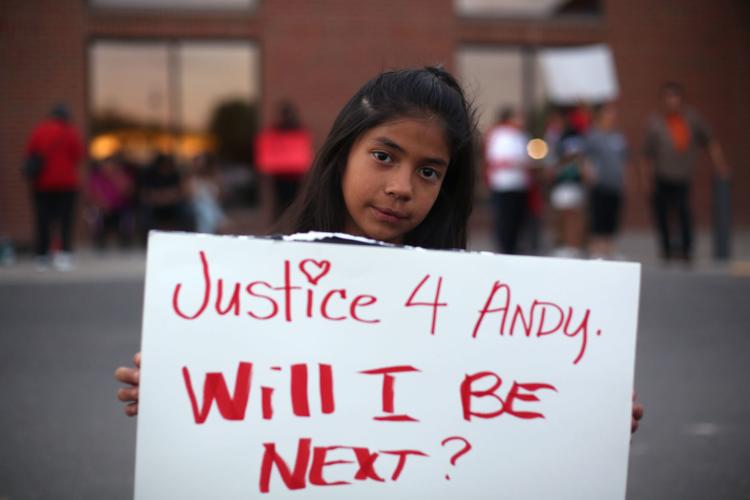 Vigil for man killed in police shooting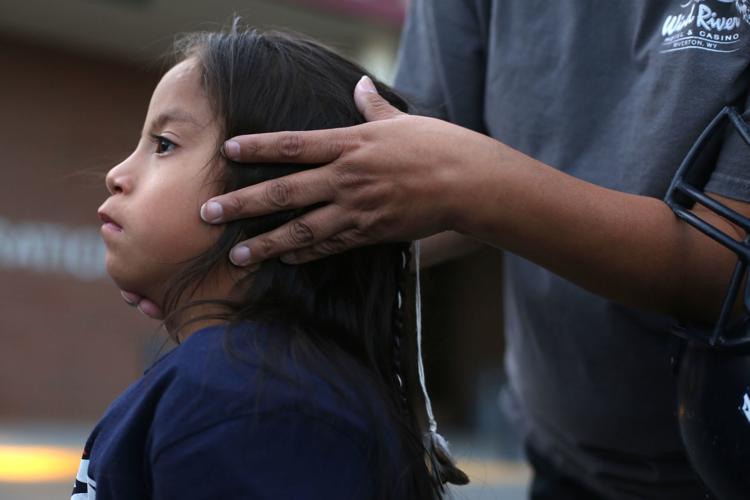 Vigil for man killed in police shooting
Vigil for man killed in police shooting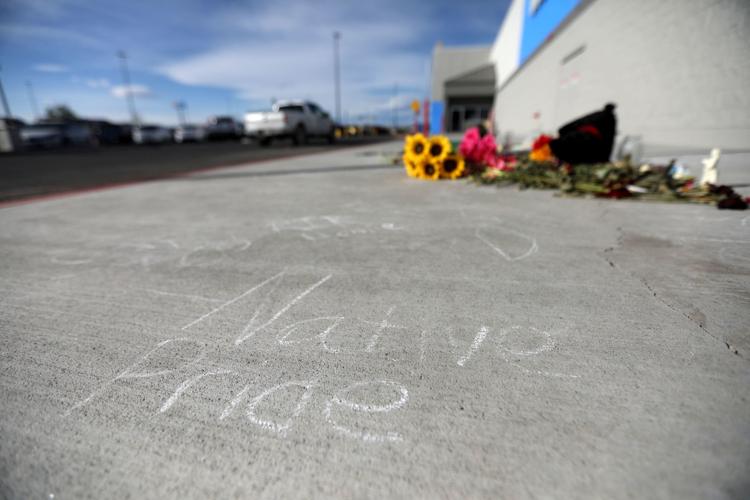 Vigil for man killed in police shooting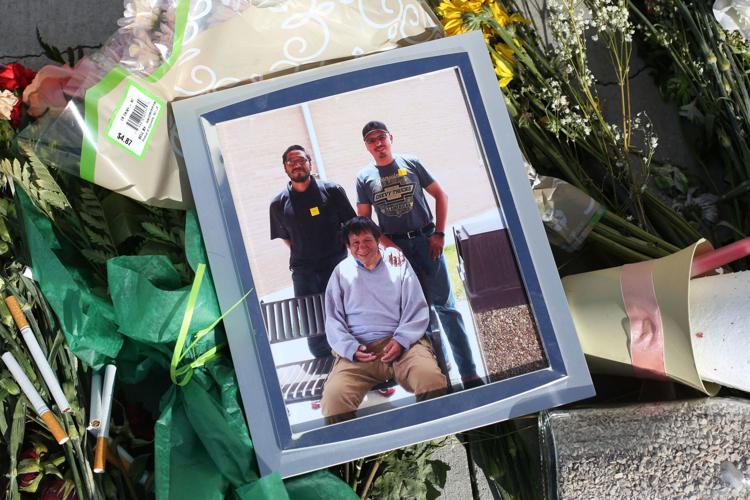 Vigil for man killed in police shooting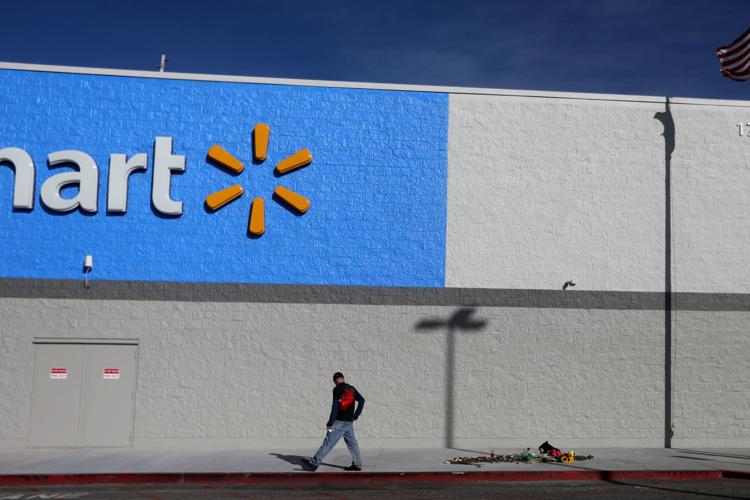 Vigil for man killed in police shooting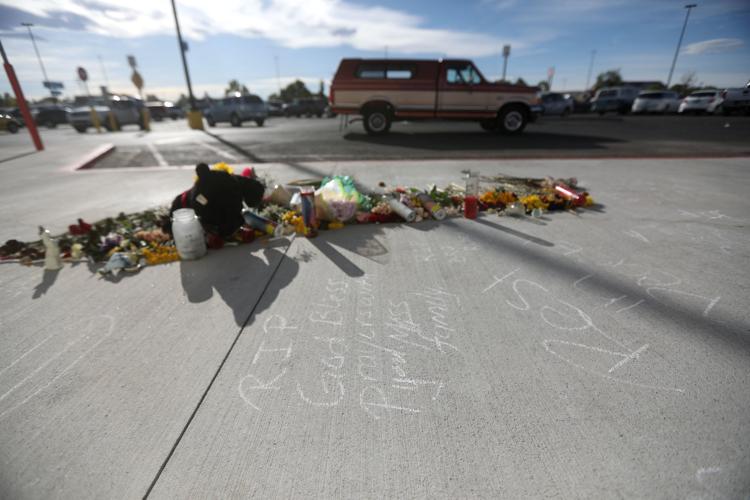 Vigil for man killed in police shooting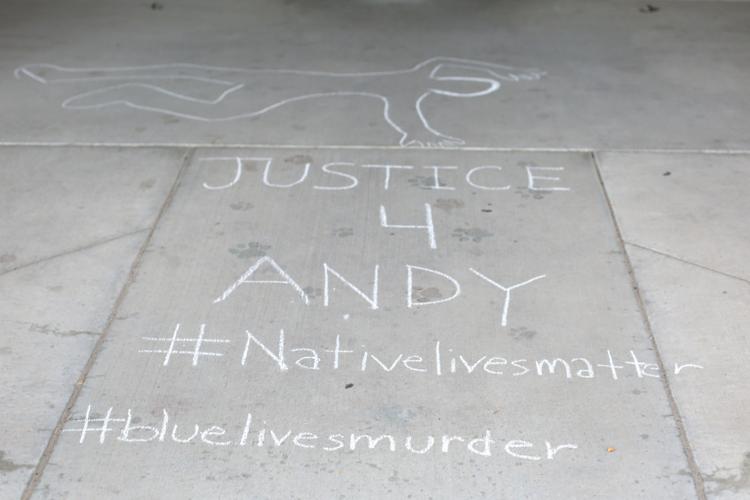 Sign up for our Crime & Courts newsletter
Get the latest in local public safety news with this weekly email.