One person died and another was injured after exchanging gunfire with police Friday morning in a south Casper neighborhood.
Officers responded to a squat brick apartment building on the 2200 block of South Jefferson Street after police dispatch received a report of a woman being held at gunpoint. Officers responded to the residence, announced themselves and then forced entry, according to a police spokeswoman and a police press release.
After entering, the officers heard gunfire in a bedroom. A spokeswoman said she didn't know if the bedroom was within the line of sight of entering officers, but bullets traveled out of the bedroom door.
The officers then exchanged gunfire with the individuals in the bedroom. One of the occupants was killed on the scene and another was transported to the hospital. No officers were injured.
Rebekah Ladd, a police spokeswoman, said that it's "still under investigation" whether officers' gunfire had hit the individuals. The state Division of Criminal Investigation, which handles investigations of police shootings, is now examining the gunfight. Ladd said she would not be providing any more information Friday and that she didn't anticipate DCI doing so otherwise.
Ladd said she did not know the status of the woman who was allegedly held at gunpoint.
DCI did not respond to an email sent Friday seeking information on the shooting.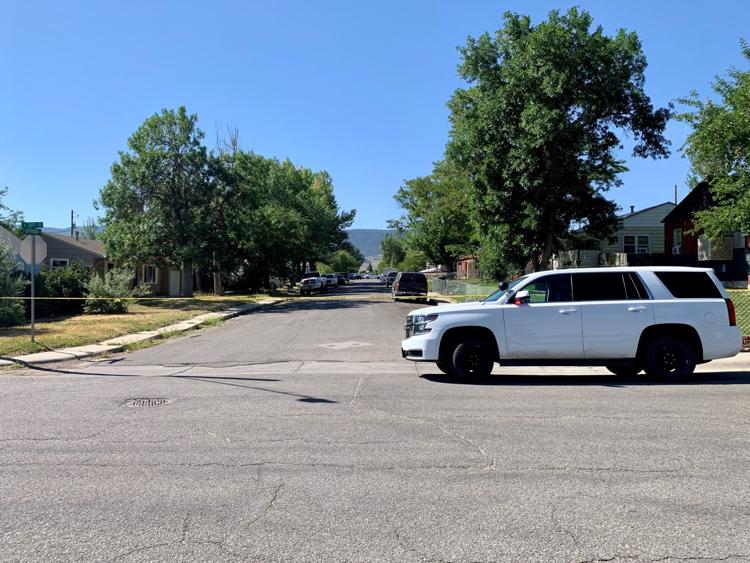 A video that appeared to have been shot by a witness across the street from the building and posted to K2 Radio's YouTube account shows six officers — five in uniform and one in civilian clothing and a tactical vest — in front of the apartment building. Officers yell for the people inside as the plain clothes officer uses a ram to knock down the door. Five officers then enter shouting, "show me your hands."
About 13 seconds after officers begin to enter, a gunshot is heard. People inside can be heard yelling, "hands, hands." About 17 seconds after the first shot, roughly a dozen more gunshots are heard in short succession.
Seconds later, police ordered four people out of the home and directed them to get on the ground with their hands raised. They all appear to comply.
Two minutes after that, what appears to be one more gunshot is heard. Then a woman is brought out of the house in handcuffs by an officer. She is crying and moaning in pain but appears alert for the most part. Blood can be seen near her pelvis and she appears to have been wounded in the arm. Three officers tend to her. Sirens can be heard before the video ends.
Neighborhood witnesses
Timmy Carnes, who lives right across the street from the apartment, said he heard six or seven gunshots sometime between 8 and 8:30 a.m. He saw officers take a woman out of the building and he could see what he believed was blood on the lower part of her body. She was placed in an ambulance and rushed away, he said.
Carnes stood outside of the white apartment building across the street on Jefferson, lighting a cigarette with Nicole Russell, who lives in the same complex. He said he saw several people handcuffed sitting in front of the residence. By 10:45 a.m., most were gone; one woman sat on the stairs leading up to the upstairs apartment, and police appeared to be leading another woman away in cuffs.
In front of Carnes and Russell, about 30 yards away and across a street, the scene spilled out in front of the apartment building where the gunfight had taken place. The building has two units on the bottom floor and two more on top. The shooting, Carnes said, happened in the lower unit that was closest to the street.
He pointed to a yellow evidence marker, near the sidewalk, where he said police had treated the wounded woman. Several more evidence markers extended out in front of the entryway to the apartment.
Carnes and other residents in the area said that the strip of apartments were occupied by people who frequently fought and caused disturbances in general.
The entire neighborhood has improved, though, in terms of its reputation, he said. In a courtyard behind him, just out of sight of the shooting, are a broken down jungle gym and kiddie pool. Children, who are a constant presence at all hours in the area, rode their bicycles around the fringes of the scene Friday morning.
Officers, Natrona County sheriff's deputies and plains-clothes officers milled about in front of the scene and in the street, which was roped off with crime scene tape. Shortly before 11 a.m., most of them departed. An ambulance pulled away from the alley behind the apartment, though its lights were not on.
A Star-Tribune journalist who was in the area at the time of the shooting said he heard several loud bangs early Friday morning and heard officer commanding someone to get on the ground. He saw at least three officers in bulletproof vests.
Ken LaPlant, who lives at Jefferson and 23rd streets, said at about 8:30 a.m. he saw someone come around the front of the building with police. That person was then loaded into an ambulance, which drove away. LaPlant stood in his front yard, which is about 100 yards from the scene and offers a clear view of the entire street, with a pair of binoculars roped around his neck.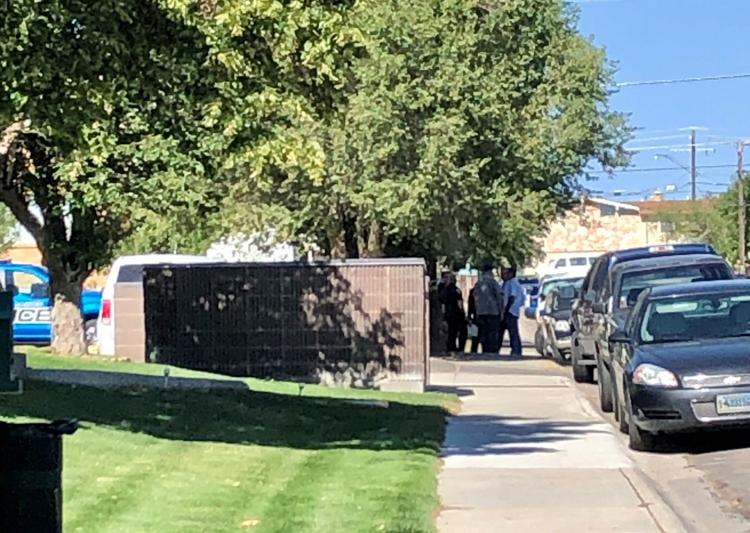 Carla Saylor, another neighbor who lives on 21st and McKinley streets, was also trying to understand what had happened. She said she and her husband were watching TV this morning and first became aware of a disturbance after hearing sirens. Saylor, who's lived in her home there for 18 years, stood on the corner eating a sandwich.
"Oh, my goodness," she told a reporter after learning details of the shooting. "I hope it wasn't someone I knew."
Sign up for our Crime & Courts newsletter
Get the latest in local public safety news with this weekly email.