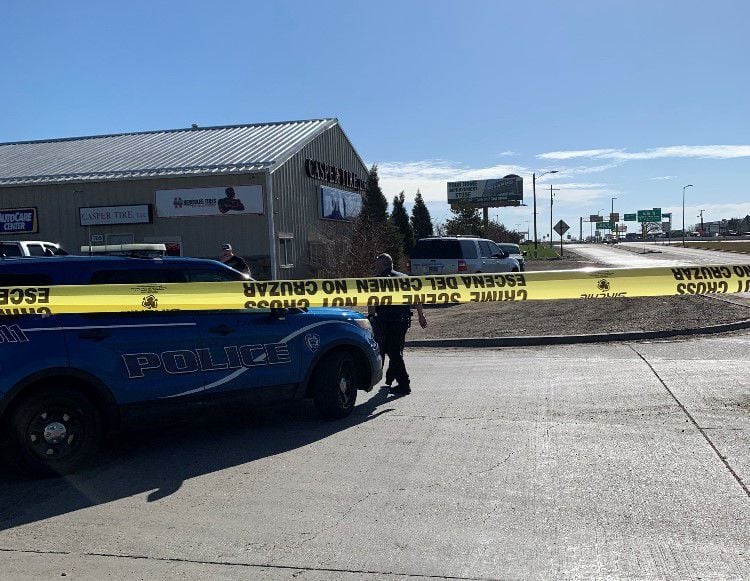 The officers involved in the May 6 police shooting that killed a Casper man following a traffic stop have been identified.
Officer Jake Bigelow shot Thomas Joseph Roeber after Roeber allegedly began driving himself and Bigelow into oncoming traffic. Bigelow has been with the department for two years.
Before coming to the Casper Police Department, Bigelow worked for the Mills Police Department. In June 2016, Bigelow shot and killed a man in Casper who had been shooting at his neighbors' houses and firing at officers. Mike Blonigen, the district attorney at the time, did not pursue charges after concluding the shooting was justified because his actions protected nearby residents and fellow officers.
A second officer was involved in the traffic stop that precipitated the May 6 shooting, but did not use his gun during the incident. The department identified him as Officer Andrew Lincowski. He has been on the force for six months, and a statement Friday said he is still in training.
In keeping with department policy, both officers were placed on paid administrative leave after the shooting while an inquiry by the Wyoming Division of Criminal Investigations is conducted.
"The Department recognizes the impacts an event such as this can have on the loved ones of the deceased, the officers, and our entire community," Friday's statement said. "Our condolences are with all those affected by this incident."
Because of the ongoing investigation, many details of the May 6 incident are still unknown. Police said they pulled over a vehicle in a traffic stop around 4 a.m., the driver got out and tried to flee and Roeber moved to the driver's seat before driving the wrong way on an Interstate 25 on-ramp and into oncoming traffic.
Ellen Gerst covers criminal justice and the city of Casper for the Star-Tribune.