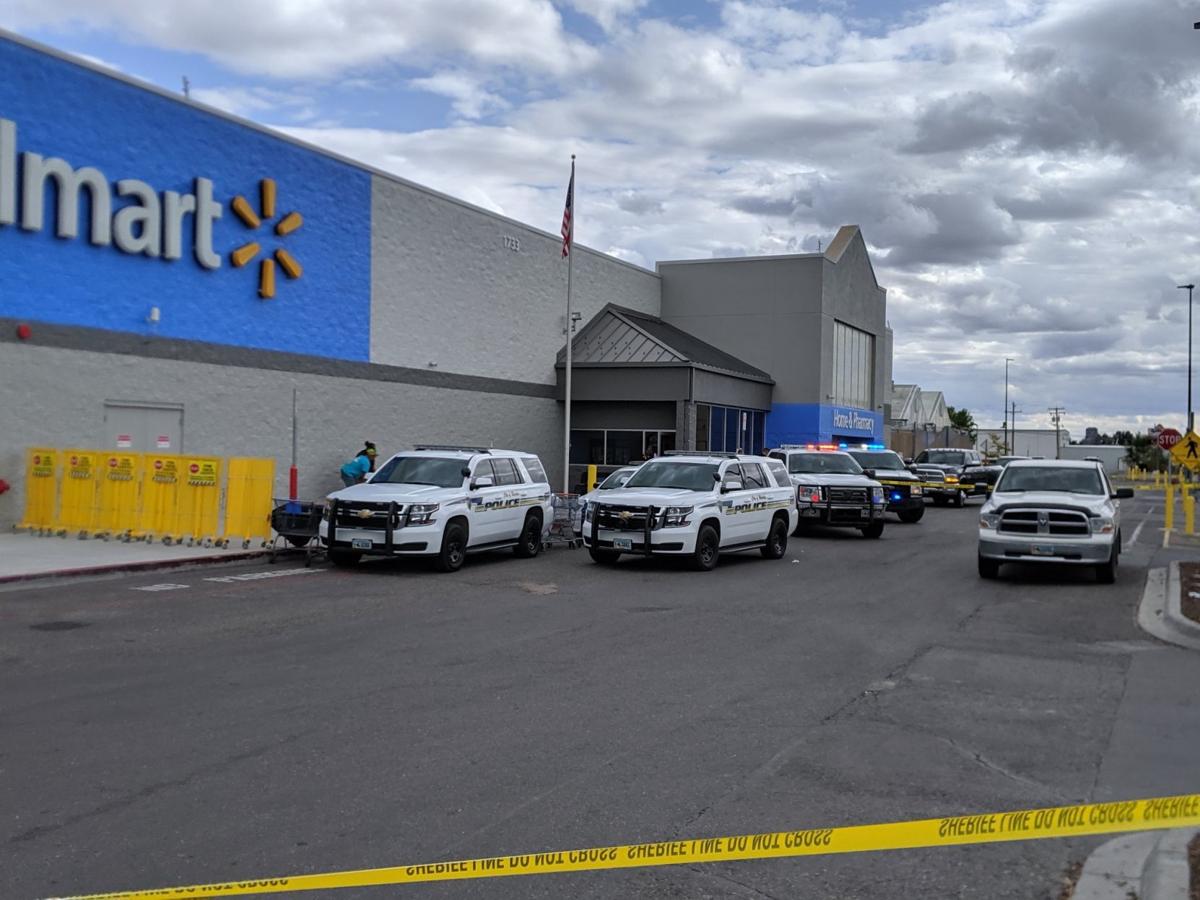 Northern Arapaho tribal leaders said police killed a tribal citizen Saturday in an "officer-involved shooting." The statement did not identify the location, but authorities in Riverton investigated an afternoon shooting outside of the Walmart there.
"We are working diligently with local and federal officials to learn more details regarding this incident, and will release additional information to the public as quickly as possible," the Northern Arapaho Business Council said in a statement Saturday evening. "Our prayers are with the family and loved ones of the tribal member."
Law enforcement officials have released few details of Saturday's shooting.
In a brief statement posted on Facebook on Saturday afternoon, Riverton Police Department Chief Eric Murphy said his department was "working the shooting" with the Wyoming Division of Criminal Investigation and the Fremont County Sheriff's Office. The department didn't provide any other details, including whether the shooting involved an officer.
The Division of Criminal Investigation usually investigates police shootings in Wyoming.
You have free articles remaining.
Law enforcement officers on the scene said a department spokesman would answer all questions. The spokesman didn't immediately return a voicemail or answer an email seeking additional information.
A Star-Tribune reporter at the Walmart saw what appeared to be a victim covered with a white sheet or tarp on the ground between the store's two main entrances at about 3:20 p.m.
While police had taped off an area around the store's south entrance, the store and its north entrance remained open after the shooting.
A witness who asked to not be named said she saw some of the events leading up to the shooting – but not the shooting itself — and aftermath as she pulled into the store's parking lot.
The witness said she was driving in front of the store shortly before 2 p.m. when she saw a police officer apparently trying to move a man away from a barbecue outside the Walmart when the man produced an unknown object and started waving it. She said she heard a gun go off after parking and exiting her vehicle.
As she was entering the Walmart, the witness then said she then saw a police officer standing near a person who was lying on the ground.
Follow reporter Chris Aadland on Twitter @cjaadland