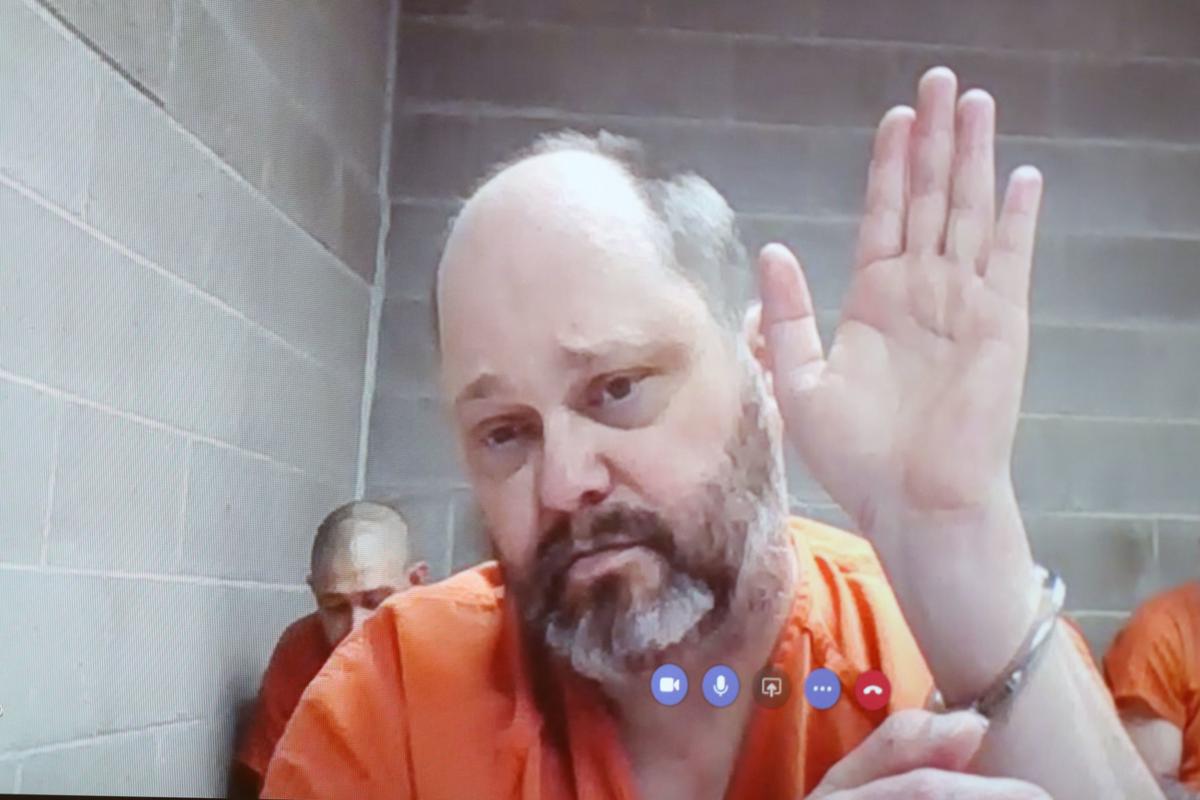 A Casper man on Friday night shot his wife in their home before calling 911 and confessing to the crime, according to court documents filed by prosecutors in the case.
Edward E. Robertson, 49, faces a single count of first-degree murder in connection with the death of Dana Marie Robertson, 42, also of Casper. He currently faces a maximum sentence of life imprisonment, and prosecutors could also choose to seek the death penalty; they have yet to say if they will.
According to court documents filed in support of the single charge Edward Robertson faces, police began investigating the case on Friday night, when he called 911 and said he had shot his wife. Officers arrived at about 11 p.m. at the couple's Maple Street home. Robertson walked out with his hands in the air and was handcuffed, according to the documents.
Police inside found the body of Dana Robertson, who had been killed by a single gunshot.
In an interview the same night, Edward Robertson told a detective that a few weeks before the shooting he had kicked his wife out of the home because he thought she was cheating on him, according to the documents. They reconciled but on Friday she asked for a separation, he told a detective.
When his wife refused to come to bed with him, Robertson told the detective, he went into another room, where she lay on the floor in a makeshift bed, the documents state. Robertson shot her once in the head, the documents state he told police.
Robertson said he then tried to shoot himself, but the gun jammed, according to the documents. Instead he called 911.
His diabetic pump also failed to keep his blood sugar elevated during the interview with police, which he said was "somewhat" of an attempt at suicide, according to the documents.
After his reported confession, Robertson was booked into Natrona County Detention Center, where he was held until Monday in advance of a bail setting.
Court appearance
On Monday, Robertson appeared in Natrona County Circuit Court by video call from the jail, the result of a policy change attempting to limit the spread of the novel coronavirus. During the few minutes Robertson spent in front of the jail's camera, he answered Judge Brian Christensen's biographical and procedural questions.
When Assistant District Attorney Will Chambers asked for a half-million dollar cash bail setting, he did not detail the allegations that underlie the first-degree murder charge. Chambers instead only cited the severity of the charge and the potential penalty of life imprisonment.
Robertson did not contest the requested bail amount. And once Christensen had ruled in favor of the prosecutor, Robertson could be seen on screen walking the few steps from his seat in front of the camera to a plastic blue chair against a wall made of gray cinder blocks.
Although first-degree murder is in Wyoming punishable by death, District Attorney Dan Itzen declined to say Monday if he had decided whether he would seek the penalty in the case. Itzen said that once the case is transferred to district court, he will notify the judge of his decision.
The death is the fifth since late fall that authorities have termed a domestic homicide. Including Robertson's, four cases are ongoing: Officers in November arrested two people on suspicion of involvement in the murder of a 54-year-old Casper woman. Then, in December, police arrested a local man and prosecutors charged him with manslaughter in the death of his wife. Earlier this month, sheriff's deputies accused a man of murder in the death of his girlfriend; he faces life in prison.
The fifth case was not prosecuted. In February, police found a married couple dead in their home. Detectives believe in that case a man shot and killed his wife before completing suicide.
When women are killed by men, more than a third of the time the killer is a romantic partner using a gun, according to the National Coalition Against Domestic Violence.
Sign up for our Crime & Courts newsletter
Get the latest in local public safety news with this weekly email.