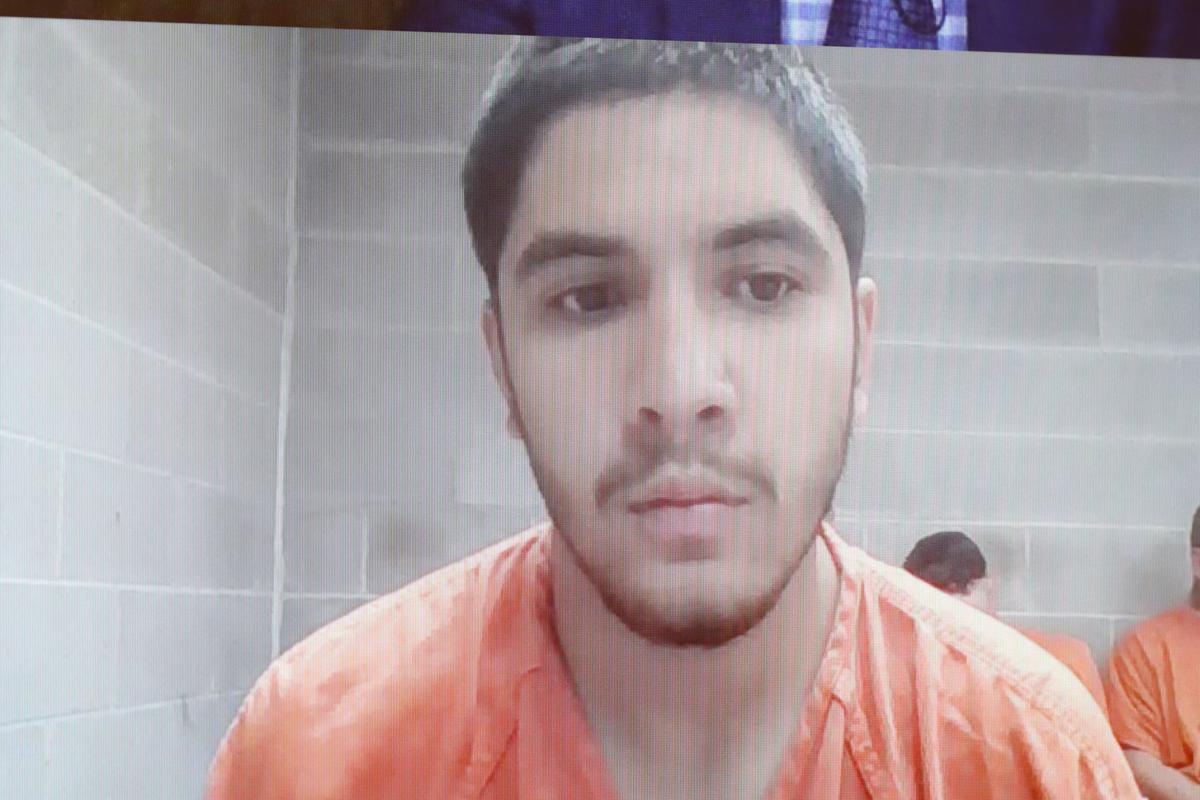 Prosecutors on Monday afternoon charged a 17-year-old Edgerton teen as an adult, alleging that he robbed, assaulted and kidnapped multiple people on Friday.
The teenager — Jose Jesus Alvarado O'Brien — appeared Monday in Natrona County Circuit Court by video from the jail in Casper. During the brief afternoon appearance, a judge read the 15 charges O'Brien faces: five counts each of aggravated robbery, aggravated assault and aggravated kidnapping.
O'Brien did not have an opportunity to enter pleas to the charges on Monday. The most significant — aggravated kidnapping — is punishable by a 20-year mandatory minimum prison sentence.
Prosecutors did not at the hearing provide details of the allegations beyond those contained in the charging language and a statement that a firearm was discharged during commission of the crimes.
However, earlier the same day, Casper police issued a press release generally outlining the allegations O'Brien faces.
Although the police press release does not name O'Brien, it references the arrest of an Edgerton boy on suspicion of the same three charges: aggravated assault, aggravated kidnapping and aggravated robbery. Like the charging language read in court, the press release states the crimes were committed on Friday.
According to the early-afternoon statement, police suspect O'Brien of robbing multiple people at gunpoint inside a South McKinley Street house. He then, police say, forced them into an SUV.
The alleged victims were able to escape, police say. As the alleged victims ran away, the boy fired a gun out of the vehicle's window, police say.
According to the police statement, officers found the boy at a house on Peak Street in Midwest. The Natrona County Special Response Team — an interagency SWAT team overseen by the sheriff's office — was sent to serve a search warrant at the house. The boy was arrested and nobody was injured.
Police asked people with knowledge pertaining to the case — and specifically people with surveillance cameras who live near 17th and Jefferson streets in Casper — to contact the agency at 307-235-8232.
During the Monday afternoon court hearing, O'Brien appeared by video from Natrona County Detention Center wearing an orange inmate's uniform usually reserved for adults.
Once O'Brien had answered Judge Brian Christensen's procedural questions, a prosecutor asked the judge to set a bail requirement of $50,000. Assistant District Attorney Samuel Forshner said that O'Brien was recently convicted of assaulting an elderly man, for which he spent two months in jail.
That case was apparently adjudicated in juvenile court, which is closed to the public.
Francis McVay — a public defender who appeared on O'Brien's behalf — asked the judge to set bond at $20,000. The defense lawyer argued that O'Brien is not a flight risk and the requested bond setting was inappropriately high.