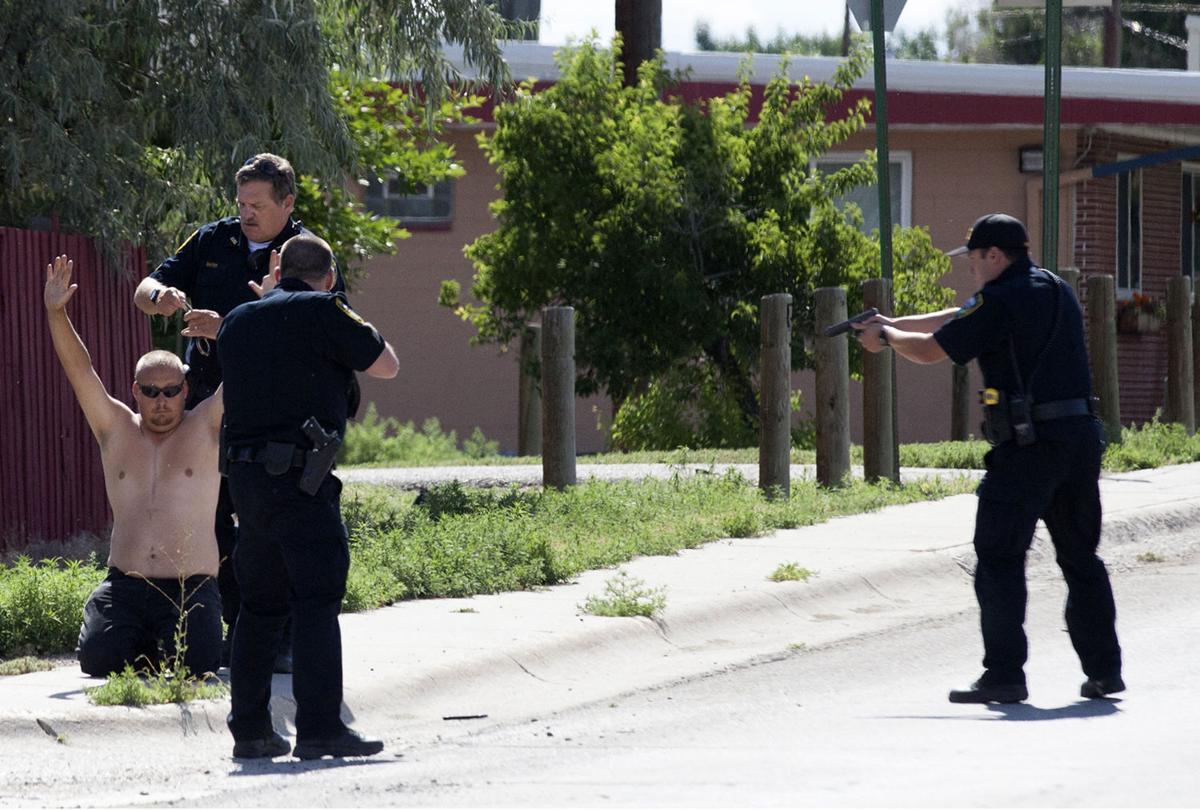 A Riverton man who previously admitted to shooting two American Indian men was sentenced to life in prison Thursday.
A judge sentenced Roy Clyde to life in prison without the possibility of parole for shooting and killing 29-year-old Stallone Trosper in July while he slept at a detox center, said Fremont County and Prosecuting Attorney Patrick LeBrun.
Clyde, 32, received a second life sentence for the attempted murder of 50-year-old James "Sonny" Goggles, who was critically injured when Clyde shot him at the center.
LeBrun said he was satisfied with the outcome of Clyde's case, "because it guarantees that he'll spend the rest of his life in prison."
Clyde pleaded guilty to the shootings in October as part of an agreement that spared him the death penalty, according to a report by the Associated Press.
Clyde is a former parks worker for the city of Riverton, which lies on the border of the Wind River Indian Reservation. He walked into the Center of Hope detox center on July 18 and shot both men, who were sleeping at the time.
According to witness accounts, Clyde then unloaded his pistol, walked outside and took off his shirt, then waited for police with his hands held high.
Trosper and Goggles are members of the Northern Arapaho Tribe. The shootings have outraged tribal leaders, who have called for a federal hate crimes investigation.
Victims' relatives were upset after Clyde pleaded guilty. Under questioning of his lawyer, Clyde said he was targeting transients regardless of their race — not specifically looking to kill American Indians, according to the AP.
Despite Clyde's denial, victims' relatives said after the hearing that they strongly believe Clyde targeted the men because they were American Indians.
Family members of both victims spoke at Clyde's sentencing hearing on Thursday. Only Clyde's defense attorney and Clyde himself spoke on his behalf.
Follow crime and courts reporter Lillian Schrock on Twitter @lillieschrock.