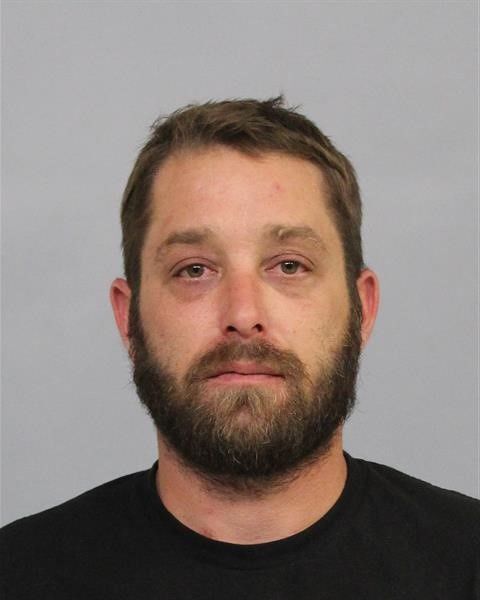 Sentencing for a Casper man charged with assaulting and choking a woman in October will be deferred for two years of probation, a Natrona County District Court judge ruled on Thursday.
Donald Lehman pleaded guilty to felony charges of domestic battery and strangulation in December after initially pleading not guilty at his arraignment.
In court Thursday, the victim called in to give a statement, saying she had instigated the fight and never wanted to press charges. She said her memory from the night had been impaired by alcohol and a concussion she sustained in the fight, but has been reconstructing her recollections through therapy.
"I truly believe that Donald was pressured into accepting a plea bargain, accusing him of sinister crimes that he was only really defending himself for," she told Judge Catherine Wilking.
If Lehman completes the two-year probationary period without incident, the matter would be dismissed and no conviction would be entered on the record.
According to an affidavit in the case, Lehman got into a tussle with a woman after a night of drinking in the early hours of Oct. 4. The victim told police Lehman pushed her off of him, and she admitted to slapping him after he leaned in into her face "like a bull," court documents state.
The victim reportedly said in an interview with investigators that Lehman told her, "I'll show you I don't take that s—-."
She then told police that he grabbed her neck "hard enough (she) couldn't breathe," making her dizzy and her vision blurry. According to the victim and several witnesses, Lehman picked her up by the neck and threw her into two different parked cars before letting go and letting her fall.
Later, witnesses told police Lehman went into a room where the victim was in bed and began punching her in the head. The victim said in an interview that Lehman had spoken previously about hitting people near the hairline so injuries would not be visible.
"I just curled into a ball and he just punched me over and over," the victim told investigators, according to court filings.
Witnesses stated others in the residence came to the room after hearing the victim calling for help and pulled Lehman off. He reportedly punched her in the chest, knocking her into a closet before leaving the home.
Police found marks on the victim's neck, chest, and back as well as swelling along her scalp.
Lehman told investigators, according to court documents, that he did not physically touch the victim.
The victim said Thursday that she had not had any interactions with Lehman since the incident. She requested the no contact order in the case be lifted. Wilking said the order will be removed once a "safety plan" is devised.