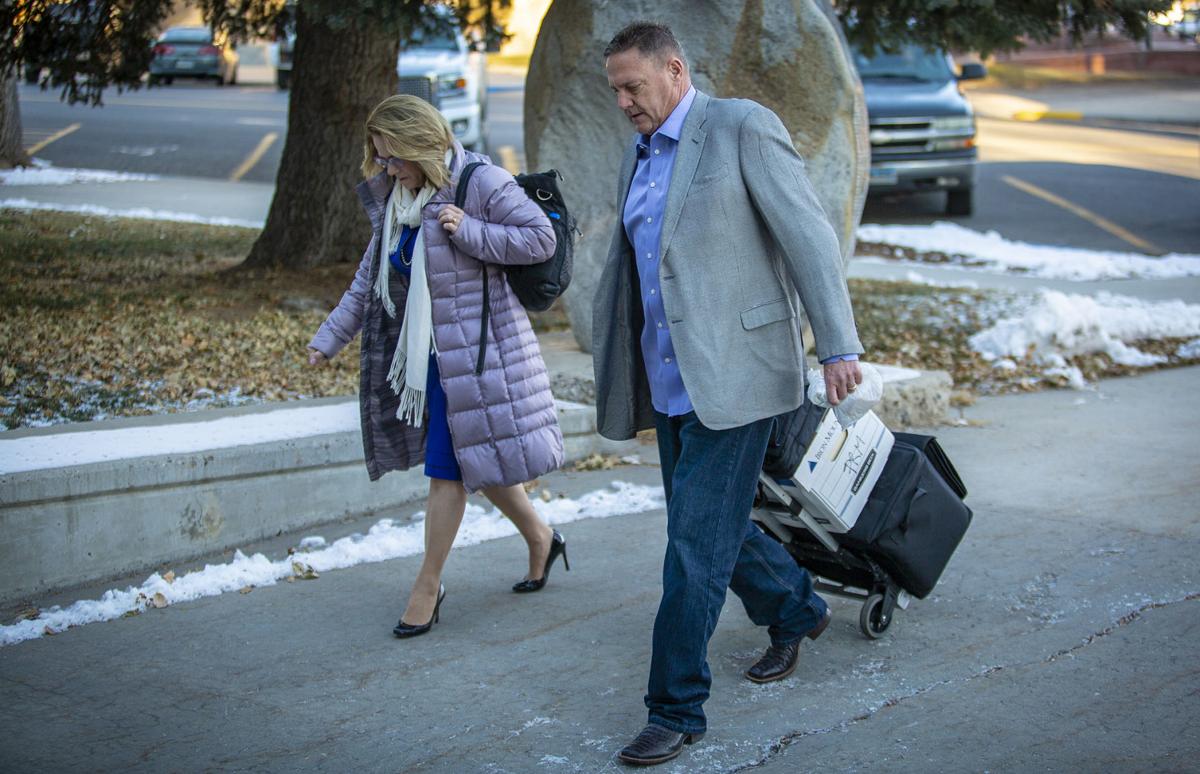 Lawyers for a Casper businessman whose sexual assault conviction the Wyoming Supreme Court reversed last week stated in an email to prosecutors that a retrial would be near impossible under Constitutional law.
The lawyers — Jeff Pagliuca and Pamela Mackey, both of Denver — included the email in a Monday request for a Natrona County judge to immediately release their client from prison following the reversal last week of his conviction on third-degree sexual assault.
Tony Cercy, 57, on Monday afternoon was still incarcerated in a Newcastle prison camp, according to online Wyoming Department of Corrections records.
Wyoming's appellate court on Friday overturned the conviction that led to Cercy's six- to eight-year sentence. Prosecutors said the same day they still had to decide whether to take Cercy to trial a third time.
His conviction came in the second of two trials. At the first, a jury found Cercy, who before his arrest oversaw an oilfield service company and invested heavily in downtown Casper, not guilty of two counts and did not come to a conclusion on the third charge. Prosecutors decided to retry him, and jurors in November 2018 found Cercy guilty of the single remaining count.
In its Friday opinion, the Wyoming Supreme Court ordered the conviction reversed because the jury was not properly instructed on state law governing the charge.
You have free articles remaining.
"While no single instruction was necessarily incorrect, under the facts presented to the jury in this case, the instructions leave serious doubt as to the circumstances under which the jury could convict Mr. Cercy of third-degree sexual assault," Justice Kate Fox stated in the court's ruling. "On remand, if the evidence is presented as it was in the first two trials, the jury must be instructed that it cannot convict Mr. Cercy of third-degree sexual assault based on a finding that he committed cunnilingus."
The Monday filing in Natrona County District Court is addressed to Judge Daniel Forgey as an "emergency motion" and asks for Cercy's immediate release. In the attached email, Pagliuca states Cercy's lawyers had not yet received response from the Natrona County District Attorney's Office on a Sunday email, a Monday phone call or a Monday office visit.
Defense attorneys state in Natrona County District Court filings that prosecutors have not responded to their attempts to discuss their client's release. In an email dated Sunday night and filed along with the request for release, Cercy's Denver lawyers also state that they believe it "virtually impossible" for prosecutors to again take the case to trial.
The legal filing also states that the Supreme Court's decision will make it far more difficult for prosecutors to convict Cercy. If Cercy is to be retried, a federal court will have to make a ruling on the double jeopardy issue, argue Pagliuca and Cercy's local attorney Ian Sandefer.
"The decision precludes shortcuts circumventing the first jury's acquittal and the law of Wyoming (not to mention the U.S. Constitution)," the filing states. "No longer will the prosecution be allowed to 'recharacterize' acquitted conduct as some nonexistent distinct offense."
Natrona County District Attorney Dan Itzen, who will be responsible for the case when it returns to court in Casper, told the Star-Tribune on Friday that he hadn't decided whether to pursue another trial. Itzen said he wanted to discuss the matter with the woman who accused Cercy of sexually assaulting her while she was unconscious at his Alcova home in the summer of 2017.
Itzen could not be reached Monday for comment on this story.