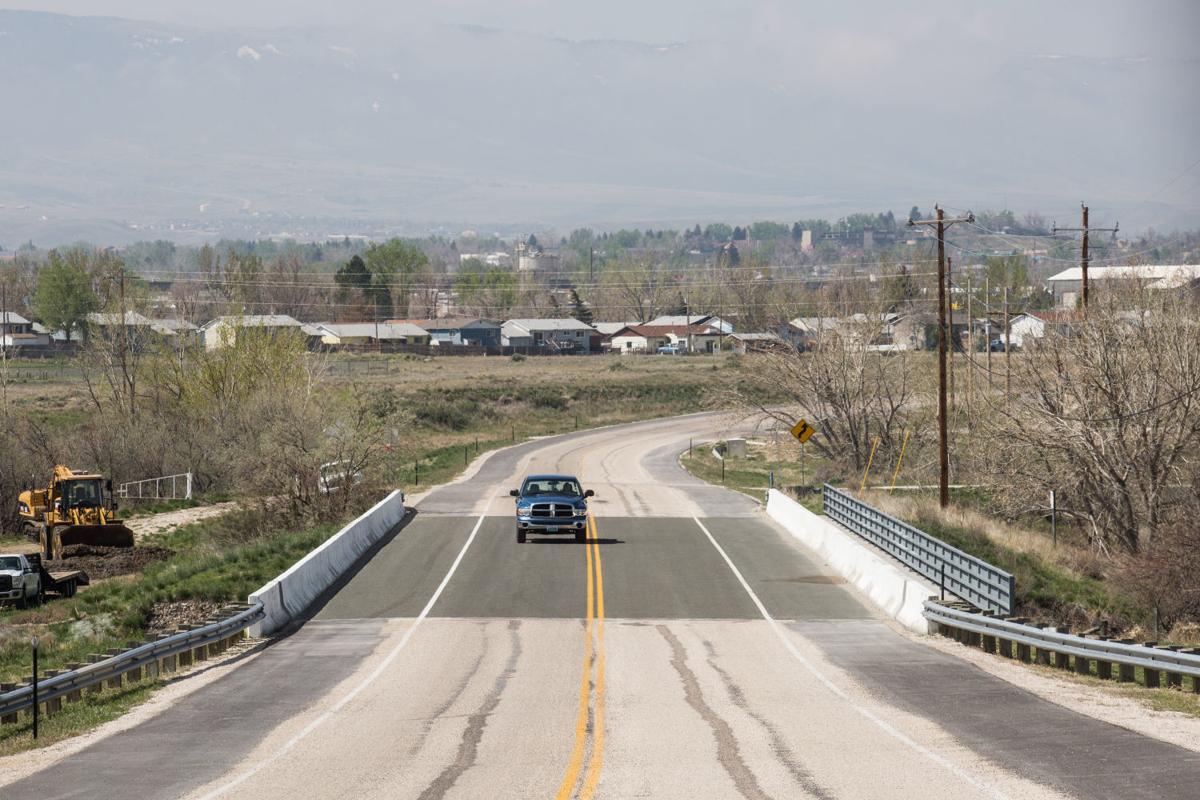 The town of Evansville last week settled for a total of $90,000 a civil rights lawsuit brought by a former employee who alleged his supervisor in the public works department called him racial slurs before eventually firing him.
The news came in a document attached to a Friday afternoon news release issued on the former worker's behalf. The same day, his attorney, Megan Hayes, filed with a federal judge a request for dismissal of the case on the basis of the settlement.
The fired employee, Roy Mestas, said in the announcement that he was happy to resolve the case before its scheduled February trial date. Mestas said also in the statement that he was happy with his lawyer's hard work.
"But I am even more proud that my case resulted in a decision from a federal appeals court reaffirming that even in Wyoming, discriminating against individuals because of their race or their disability is illegal," Mestas said in the statement. "And that employees who complain to their supervisors about illegal discrimination are protected from retaliation for making those complaints. That was a principle worth fighting for."
The payment will be made by the Wyoming Local Government Liability Pool, according to documents outlining the agreement. The settlement did not require the town to acknowledge wrongdoing.
The mayor said the town has since changed its policies to ensure that workers know they can bypass chain of command to make complaints directly to her or the town attorney. Sorenson said that workers can also appeal firings directly to the town council.
None of the people involved still work for the town, the mayor said.
You have free articles remaining.
"We didn't want to fight with (Mestas). There's no reason to." Sorenson said "It's not the old days anymore. You can't operate like that. ... And we don't."
The settlement has been anticipated since December, when lawyers stated that a settlement had been reached. Because the agreement had not been finalized in writing, the specific dollar figure was not then available.
The supervisor, Dale Brown, could not be reached by phone Monday morning. A person answering a phone number associated with his address last year declined to comment in connection with the case. That number has since been disconnected.
The legal proceedings date back three years, when Roy Mestas filed suit alleging that his supervisor, Brown, repeatedly referred to Mestas and a co-worker — who are both Latino — by ethnic slurs and belittled and eventually fired Mestas for taking medical leave. A federal judge in late 2017 dismissed the case, ruling Mestas neither showed that he had been subject to a hostile work environment nor that he had demonstrated he was retaliated against for reporting his on-the-job injury.
Mestas, however, appealed the ruling, and earlier this year a higher court reversed the ruling, concluding that the judge's finding of summary judgment was inappropriate.
In its September order, the 10th U.S. Circuit Court of Appeals determined an allegation by Mestas that Brown said while firing Mestas that he "should go take care of (his) back and whatever" could be used at trial by a jury to find he was fired for the injury.
The appeals court also ruled that a jury could potentially use allegations that Brown repeatedly called Mestas and his co-worker by racial slurs to conclude that Mestas was subject to a hostile work environment.
Because Brown fired Mestas within three weeks of when Mestas said he made a direct complaint to Brown about racial slurs, a jury might also reasonably infer the supervisor retaliated against Mestas, the appellate court ruled.