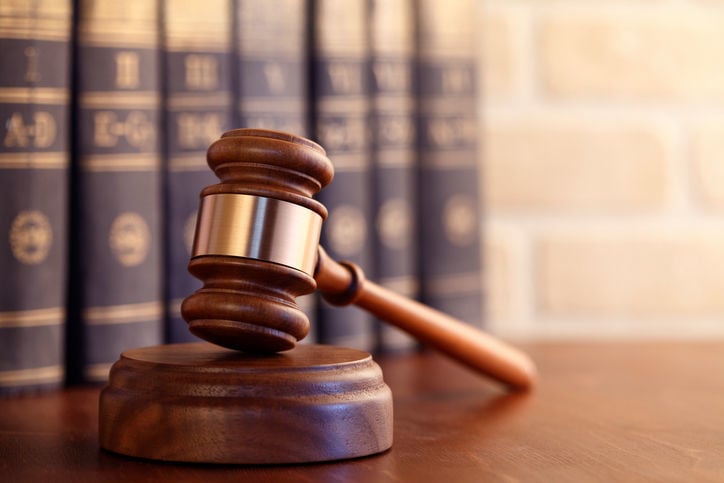 The town of Evansville will settle a lawsuit with a former employee who alleged his supervisor in the public works department called him racial slurs before eventually firing him, federal court records state.
The online records only state that a settlement has been reached and do not provide details or terms of the agreement. The notification came on Wednesday, the same day as a lawyers' conference was scheduled for the case.
Megan Hayes, lawyer for the fired employee, said on Wednesday afternoon that she would not characterize the agreement because it had not yet been put in writing.
"We have agreed on terms," she said, "which are not very complicated."
Evansville Mayor Jennifer Sorenson confirmed the town had reached an oral agreement. She also said she could not describe the settlement terms until a document memorializing them had been signed.
You have free articles remaining.
The supervisor, Dale Brown, could not be reached by phone on Thursday morning. A number associated with his address had been disconnected.
The case was filed in early 2017, when Roy Mestas filed suit alleging that his supervisor, Brown, repeatedly referred to Mestas and a co-worker — who are both Hispanic — by ethnic slurs and belittled and eventually fired Mestas for taking medical leave. A federal judge in late 2017 dismissed the case, ruling Mestas neither showed that he had been subject to a hostile work environment nor that he had demonstrated he was retaliated against for reporting his on-the-job injury.
Mestas, however, appealed the ruling, and earlier this year a higher court reversed the ruling, concluding that the judge's finding of summary judgement was inappropriate.
In its September order, the 10th U.S. Circuit Court of Appeals determined an allegation by Mestas that Brown said while firing Mestas that he "should go take care of (his) back and whatever" could be used at trial by a jury to find he was fired for the injury.
The appeals court also ruled that a jury could potentially use allegations that Brown repeatedly called Mestas and his co-worker by racial slurs to conclude that Mestas was subject to a hostile work environment.
Because Brown fired Mestas within three weeks of when Mestas said he made a direct complaint to Brown about racial slurs, a jury might also reasonably infer the supervisor retaliated against Mestas, the appellate court ruled.