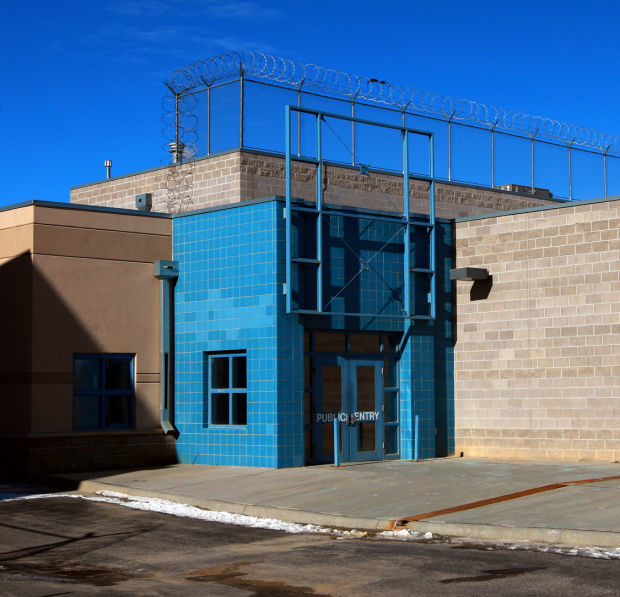 Beginning this week, courts in Natrona County, like in many other parts of the state, greatly modified their procedures in response to the novel coronavirus pandemic. Here's what you need to know if you have business to address in the courts or other legal institutions.
If you need to get a divorce
Many hearings in Natrona County District Court have been postponed, including the evidentiary hearings that are typically called in contested divorce cases. The lack of those hearings means that for the time being, the only way to get a divorce completed is if you and your spouse agree to the terms.
Even then, though, there could be hiccups. Clerk of Court Anne Volin said by phone Thursday that, in certain instances, judges will have to call hearings if the terms agreed to by people seeking divorce without the assistance of a lawyer don't meet legal requirements. Those hearings aren't possible under the current policy.
It makes sense, though, to file the paperwork, Volin said. When paperwork is submitted, it starts a 20-day waiting period before the divorce can be finalized. That clock will start whether or not the hearings can be scheduled.
If you need to modify a child custody order
Certain emergency child custody hearings are still being held by video conference. A person can petition the court to deem a hearing emergent. But if a judge decides the custody issue doesn't qualify, then modifications to custody orders will move most quickly if the parties agree before submitting paperwork. Otherwise, parents and guardians will have to wait until judges are scheduling hearings again.
Volin said she would prefer people file documents by mail where possible. The clerk encouraged people who have questions about the new procedures to contact the clerk's office at 307-235-9243.
If you need to handle estate or other civil filings
Judges will still be able to conduct proceedings to resolve the estates of deceased people. Like with other issues, in-person hearings are generally required when parties to the case want to contest the issue.
Most other civil matters, like wrongful death or medical malpractice cases, will likely be delayed. Civil lawsuits tend generally to move more slowly than criminal cases, and when the court resumes scheduling in-person hearings — including trials — criminal hearings will again take precedence to ensure they're handled in a timely manner.
In Wyoming's federal courts, civil trials have been canceled through the end of May. In-person hearings are being held by video or phone conference.
The Natrona County Sheriff's Office is still serving papers in civil cases, but, because the office is closed to the public, those documents have to be mailed to:
Natrona County Sheriff's Office
201 N. David St., 2nd Floor
If you're the victim of a crime
The only felony criminal hearings now being held are arraignments, plea changes, certain probation revocations and certain bond requests. Everything else, including sentencing hearings and jury trials, has been postponed until May 15.
The hearings that are being held are done by video conference. Volin said that victims are able to attend some of those hearings by video.
In federal court, judges are holding criminal hearings by video where possible, according to a judge's order issued earlier this month. People who have questions about the policy can contact the clerk's office during its newly limited hours — between 10 a.m. and 3 p.m. — at 307-433-2120.
If you call 911 to report a crime, you can expect dispatchers to ask you whether you're experiencing some of the symptoms consistent with COVID-19. Whatever the answer, responding officers will wear personal protective equipment, said Casper police spokeswoman Rebekah Ladd, and they will try to keep their distance in order to follow social distancing guidelines.
If you or a friend have been accused of committing a crime
Family members of people accused of committing crimes — or any other people who are not party to the action — are not able to watch the hearings by video, Volin said.
Judges wrote in their order on changes to court procedures that people who are incarcerated on postponed cases will be able to request review of their bail requirements.
In Natrona County Circuit Court, which handles misdemeanor cases as well as the early stages of felony cases, people who are held in jail make their initial appearances by video. However, in-person hearings are still being held for people free on bond, Clerk of Court Heather Eastin said Thursday afternoon. She said only people who are party to the case are allowed into the courtroom.
Eastin said the clerk's office prefers that people with questions call in advance at 307-235-9266.
If a friend or family member is incarcerated
People who are incarcerated in Natrona County Detention Center are able to see professional visitors — like lawyers and counselors — but members of the general public are not allowed to visit the jail. The sheriff's office said it will reconsider the cancellation on April 6.
People who have been convicted of a felony and are incarcerated in one of Wyoming's state prisons now are prohibited from meeting in-person visitors. Lawyers' visits will also only be allowed by phone or video. The Corrections Department said that in extraordinary circumstances, it will approve limited-contact visits. The prison agency said it will re-evaluate the new policy on a weekly basis.
People in federal custody are also prohibited from receiving social visits. The U.S. Bureau of Prisons said it would increase inmates' telephone minutes to 500 per month. Legal visitors are also suspended in the federal system, but the bureau said it is allowing approval for in-person visits on a case-by-case basis and confidential legal calls are allowed. The prison bureau said it will re-evaluate the policy after a month.
Concerned about COVID-19?
Sign up now to get the most recent coronavirus headlines and other important local and national news sent to your email inbox daily.