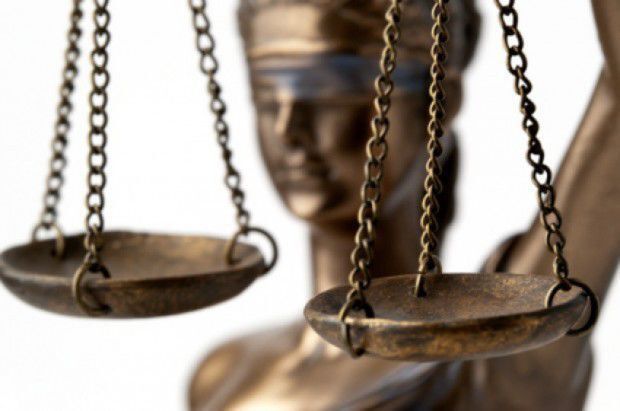 A woman charged with driving under the influence and seriously injuring a worker after a collision on Interstate 25 in 2019 accepted a plea deal Tuesday in Natrona District Court.
Stephanie Dahlke pleaded guilty to one felony charge of driving under the influence with serious bodily injury. The other charges, one for aggravated assault and battery and one for interfering with officers on the scene, were dismissed in the deal. Should the court accept the agreement, her prison sentence will be capped at four years.
According to a report from Highway Patrol, Dahlke was driving north in the southbound lanes of I-25 on Oct. 10, 2019 when she crashed into a wrecker driver who was clearing a previous crash near the median. She also reportedly collided with the crashed vehicle and a cable barrier near mile marker 191.
Dahlke told an investigator with the Natrona County Sheriff's Office that she had made a U-turn on the interstate to get to the scene of the previous crash.
The report states she got out of the car while it was still running, leaving it to strike a post before coming to a stop. A trooper said she then ran toward an ambulance before he restrained her, fearing she was running into oncoming traffic.
Dahlke reportedly fought with both officers on the scene, kicking and flailing even after being put into a patrol car. Court documents state she told officers she felt she needed to save her son, who was not in her car at the time, from dying.
She told the court Tuesday that she had taken methamphetamine the night before, and was still impaired.
In March, Natrona County District Court Judge Kerri Johnson denied a request from the defense to change Dahkle's original not guilty plea to one of not guilty by mental illness. The judge also denied a request from the defense to consider an argument that she was unconscious or experiencing traumatic automatism (meaning she was not aware of her own actions) during the collision.