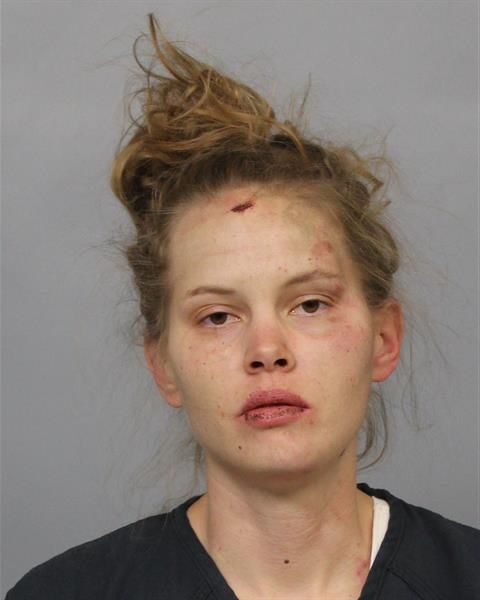 A woman charged with stabbing a man multiple times in an Evansville trailer said Thursday in Natrona County District Court that she will plead not guilty by mental illness in addition to an existing plea of not guilty.
Susan Fuller, who lives in Sheridan according to public defender Joe Cole, previously refused a mental illness plea at her arraignment in February. Cole said Thursday she was confused at her prior arraignment, and could not consult with him during the arraignment since the proceedings were held over video conference.
"I expected Ms. Fuller to enter a not guilty and a not guilty by reason of mental illness plea, and she entered a not guilty plea," Cole said. "She got back to her cell and contacted me that day, thinking she had made a mistake in front of the court."
Cole said he notified the court of the desired change as quickly as he could.
Fuller is charged with aggravated assault and battery and possession of a firearm with unlawful intent. She will now undergo at least one mental evaluation before a jury trial.
According to an affidavit in the case, Evansville police responded on Dec. 2 to a report of a knife attack. The victim told police he came home from work to find Fuller in his trailer holding a handgun and a shotgun, allegedly telling him that she had taken "magic mushrooms" earlier.
Court documents state that Fuller shattered the victim's kitchen window, and he asked her to leave. At this point, according to the investigation, Fuller was holding a knife and stabbed him three times in his abdomen. There was a brief tussle, in which the victim felt two more stabs.
The victim told officers that he bit Fuller's hand to get her off of him, pushed her out of the trailer, locked it and called police.
He was taken to an emergency room for treatment. A search of the trailer as recorded by law enforcement found several blood stains and marijuana in plain view.
Police said in the affidavit that Fuller refused to comply with officers on the scene, even after being held at gunpoint. Officers reportedly deployed two taser rounds into her back and had to restrain her limbs with a device that Fuller managed to snap once inside the patrol car.
Fuller appeared for Thursday's motion by video call from the Natrona County Detention Center. She now awaits a mental evaluation and eventual trial by jury.