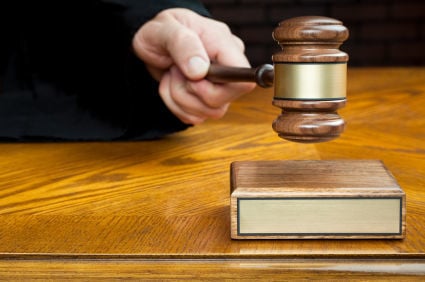 A woman suspected of assisting with a burglary and pawning stolen goods pleaded not guilty Wednesday in Natrona County District Court.
Tonya King allegedly helped a man steal power tools from the bed of a truck in Casper, then sold some of the tools to pawn shops in town.
King faces felony charges of theft, conspiracy to commit burglary and child endangerment. She is also charged with a misdemeanor for giving a false statement to a pawnbroker.
An affidavit in the case alleges that King drove a man she was living with, Kenneth Latham, to a motel parking lot in Casper where he stole more than $1,000 worth of power tools and equipment from a work truck parked there. King reportedly told the pawn shops where she took several of the tools that she did not believe the tools were stolen.
Police responded to a report of an auto burglary on Jan. 28, where they found the lock to the truck bed compartment was broken. The victim reported the stolen tools, which police determined were worth enough for a felony theft charge.
Officers later received reports that King had pawned some of the tools and initiated an investigation.
In interviews with investigators, King initially admitted to pawning the tools but denied driving Latham to commit the burglary, the affidavit states. Another woman living with King and Latham told police she had seen that both of them were gone from their shared room around 3 a.m. on Jan. 27, when the burglaries took place according to police.
King eventually admitted to driving Latham to two parking lots where he looked into cars before locating the work truck and loading the tools into the car while King was waiting inside, the affidavit states.
Casper police officers searched the car and King's residence, finding many of the stolen tools and various drug paraphernalia. King first denied having any methamphetamine there, saying she hadn't used it since coming to Casper, but later admitted that some of the items found in the room belonged to her, according to the affidavit.
According to court documents, one of King's children and two grandchildren were staying in the room where the methamphetamine was kept.
King, who appeared in court Wednesday by phone, now awaits a trial.