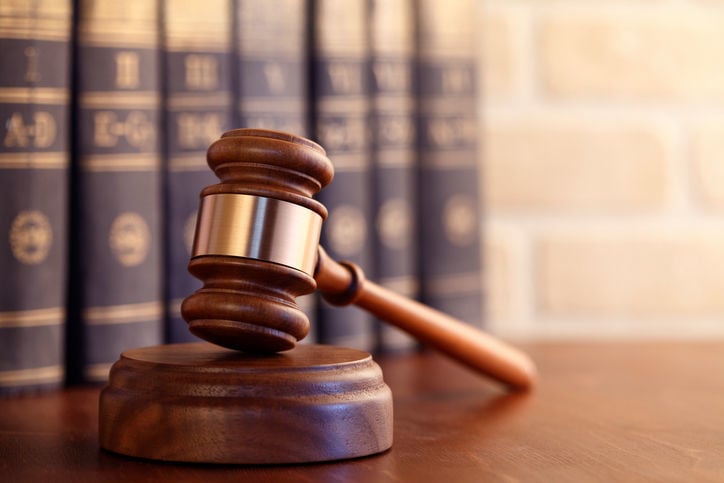 A Wyoming company accused of discriminating against an employee on religious grounds because she is not a Scientologist settled a federal lawsuit earlier this month.
The news of the settlement came with no terms or further details: online federal court records state only that lawyers for the company, which operates physical and occupational therapy offices in four locations, and the former employee reached an agreement to settle the case.
In a Jan. 2 filing, lawyers asked a judge to dismiss the case, stating the settlement had been fully executed. Judge Scott Skavdahl closed the case the same day.
A press release issued Wednesday by Steven Murray, who represents Julie A. Rohrbacher, the former employee, stated that settlement terms — including any associated payment — were confidential under the agreement. Murray noted by phone Monday evening that Scientology-based teachings in the workplace had been litigated against elsewhere in the country. At least one of those cases was handled by a federal civil rights enforcement agency.
Thomas Mitchiner, of Denver, and Katherine Strike, of Fremont County, also represented Rohrbacher.
Jeff McMenamy, who owns Teton Therapy, said by phone Monday that he had used a training that draws on terms from the Church of Scientology. That training, he said, was effective for business purposes. He does not practice the religion, he said.
"I have no intention of using any type of Scientology practices in my business," McMenamy said, noting that he aims only to help clients. "That's all I'm focused on."
Rohrbacher filed the case in late 2018, alleging that while she worked at the company's Lander location, the company's owner declined to promote her and then forced her to resign in 2013 from her job after she refused to enroll in courses put on by the Church of Scientology. Those courses, she argued, improperly required her to practice a religion as part of her employment.
The United States' Civil Rights Act of 1964, under which Rohrbacher's claims were filed, prohibits religious harassment at work. The Internal Revenue Service recognizes Scientology as a religion.
Although Rohrbacher had filed two claims under the act, only one was to proceed to trial. Skavdahl in December dismissed under summary judgement a single count pertaining to a hostile work environment on grounds of religious harassment. Another count, which alleged religious discrimination, survived the ruling.
In a federal filing dating to the same day as Skavdahl 's ruling on summary judgement, lawyers agreed that shortly after Rohrbacher's 2011 hiring, McMenamy told her to study a training manual that included direct quotations by science fiction writer L. Ron Hubbard, who founded Scientology. The manual, written by a Scientologist, uses terms associated with the church and references its primary symbol.
Under the training program, Rohrbacher, the lawyers agreed, was required to sit within a few feet of her manager and stare into their face for about a half hour. The management also required her participate in a training that consisted of participants — including McMenamy — yelling "derogatory remarks" at one another and trying to prompt a reaction.
In 2013, Rohrbacher put her name up for a promotion to a management position. McMenamy, according to the lawyers' filings, says he declined to consider giving Rohrbacher a raise until she had completed the training course. At the end of May, she left the company, though court documents are not entirely clear as to the circumstances of her departure: she both submitted her resignation in writing and Teton Therapy managers signed a document terminating her employment.
Rohrbacher alleged in an early-December court filing that the use of the training constituted religion in the workplace. She was offered the promotion, Rohrbacher said, contingent on attendance at a Scientology-based training course in Clearwater, Florida.
That city is closely linked with the church: the church headquarters has been located in Clearwater for decades. And a Tampa Bay Times investigation last year found that the church owns much of the city's downtown real estate.
Rohrbacher said she uncomfortable attending the training in Florida and the same day was told she was no longer eligible for the promotion, according to court documents. Executives agreed to fire her, she alleged, and she signed a resignation document with the understanding that she could not stay at the company.
Scientology is a church founded by science fiction writer L. Ron Hubbard in the mid-20th century. The IRS recognizes the church as a nonprofit institution that does not have to pay taxes under a religious exemption, though its legal status has been challenged in various countries.
In 2009, a Paris court convicted the French branch of the church of fraud and fined it nearly $1 million.
The church is the subject of "Going Clear," a 2013 book by New Yorker staff writer Lawrence Wright that states the church had some of its adherents sign billion-year contracts and subjected them to forced labor. The book was later adapted into a documentary of the same name.
Sign up for our Crime & Courts newsletter
Get the latest in local public safety news with this weekly email.