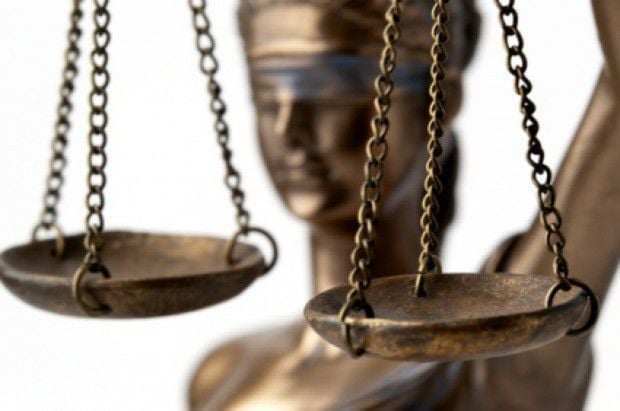 A federal grand jury has indicted three Powell men in connection with a yearslong Medicaid fraud scheme that prosecutors allege involved billing the government for $8.5 million worth of "therapy" that included taking patients to the gym and watching them play video games.
The indictment is the latest in a series of court cases looking into a nexus of fraud in Powell — all centering around Northwest Wyoming Treatment Center, which ostensibly treated juveniles with drug and alcohol problems — and the providers there. The founder of the center is serving a prison sentence for fraud, and the company's assets have already been seized.
According to the indictment, which federal prosecutors filed under seal late last week and a judge made public Wednesday, Matthew "Ty" Barrus and Gregory J. Bennett billed and collected millions from Medicaid for what they said was therapy. In reality, prosecutors allege, the children in the inpatient program were playing video games, watching TV and hanging out.
Medicaid does not consider those activities as reimbursable treatment, which is how the treatment center characterized the activities in its bills.
Prosecutors state that the third man charged in the indictment, Devin E. Dutson, helped bill for alcohol and drug treatment when his juvenile patients were actually just weightlifting, exercising and playing basketball. It's unclear what Dutson's broader role was within the organization of Northwest Wyoming Treatment Center: He's not listed as a salaried employee on federal tax returns.
In the indictment, he is said to have been employed by the company as a therapist. A state filing shows he runs his own counseling business, Compass Mental Health Services.
The written indictment also alleges that Barrus and Bennett ordered the treatment center's employees — even when no licensed Medicaid provider was present — to write progress notes for children in the facility so it could bill Medicaid for treatment that can only be legally provided by a therapist. The two men, prosecutors said, defrauded the government by submitting bills with a legitimate treatment provider listed instead.
The three men face a total of 15 charges. All three face a single count of conspiracy to commit health care fraud, a single count of health care fraud and at least two counts of racketeering. Barrus faces an additional racketeering count and Bennett faces a total of four counts of racketeering.
Ian Sandefer, who represented Bennett at his Wednesday afternoon initial appearance, declined to comment for this story. Lawyers for Dutson and Barrus could not be reached by phone Wednesday evening.
The treatment center appears to be defunct: The corporation dissolved in April of this year, according to state records, and on Wednesday a phone number listed with the Wyoming Secretary of State was disconnected. A second phone number listed was also disconnected.
Earlier this year as part of an independent civil action, the center forfeited two bank accounts, four physical properties, a utility trailer and an all-terrain vehicle to the federal government.
The company's founder, Gibson Condie, is now serving a three-year federal prison term in South Dakota for his conviction in 2018 of a single count of health care fraud. He was ordered to pay back more than $2 million as part of his sentence.
About a year before prosecutors indicted Condie on more than 200 counts of health care fraud, the treatment center filed paperwork with the Wyoming Secretary of State's Office removing Condie as its registered agent and replacing him with Barrus. Tax forms indicate the center made more than $2 million in 2015 but began posting losses of hundreds of thousands of dollars shortly after Condie's indictment.
Those same tax records indicate the company made more than $8.7 million between 2011 and 2015. After 2016, the company began running a deficit.
The company's registered agent changed again in 2017, from Barrus to Chad Lindsay. Lindsay still served in the role until the corporation dissolved in April of this year. He did not respond immediately to a late Wednesday afternoon voicemail requesting comment for this story.
In all, the indictment alleges Medicaid paid $8.5 million to Northwest Wyoming Treatment Center between April 2009 and November 2015. It further alleges that Barrus and Bennett "caused NWTC to use fraud proceeds to pay salaries and bonuses to themselves" and Dutson, while also funding retirement accounts for all three men.
It's unclear where the alleged fraud falls in the history of Medicaid abuse in Wyoming. A Wyoming Department of Health spokeswoman provided limited comment on the case. The state Medicaid program — and the investigators who would've opened the initial inquiry into the alleged fraud — are operated by the department.
"The Wyoming Department of Health, including our Wyoming Medicaid staff, will continue to cooperate with legal and judicial authorities as they work to resolve this important matter," spokeswoman Kim Deti said. "We cannot offer clear information at this point on how this situation compares to others as far as dollars involved."
The case is linked to other Medicaid fraud that has surfaced in recent years. Condie operated Big Horn Basin Mental Health Group, which a whistleblower has alleged was little more than a hub used to help perpetuate fraud that Barrus, Bennett, Dutson and dozens of other providers engaged in.
In a civil case filed in 2016, the former state investigator who uncovered the fraud, Mark Gaskill, alleged that providers like Barrus, Bennett and Dutson all used Condie to submit fraudulent claims to Wyoming Medicaid. The lawsuit lists several dozen providers who allegedly used Condie's status as a Medicaid-approved clinician to bill the state for these supposed treatments. Northwest Wyoming Treatment Center, which had Condie as its registered agent until 2016, is listed. So, too, are Barrus, Bennett and Dutson.
In that civil case, Gaskill alleges that Condie used "false diagnosis codes" to submit claims to Wyoming Medicaid, much like the indictment against Barrus, Bennett and Dutson alleges. In return for using Condie's Medicaid provider number, the suit alleges, the providers would give a portion of their money back to him.
Condie signed the center over to Barrus in 2016. In that same filing, the address for the center was changed from a residential address – which property records show is owned by someone with Condie's last name – to the business' most recent address in Powell. Barrus was listed as director. In tax filings, Barrus received a salary of well over $100,000, as did Bennett, who is listed as the clinical director.
Follow crime reporter Shane Sanderson on Twitter @shanersanderson and education and health reporter Seth Klamann @SethKlamann
Sign up for our Crime & Courts newsletter
Get the latest in local public safety news with this weekly email.