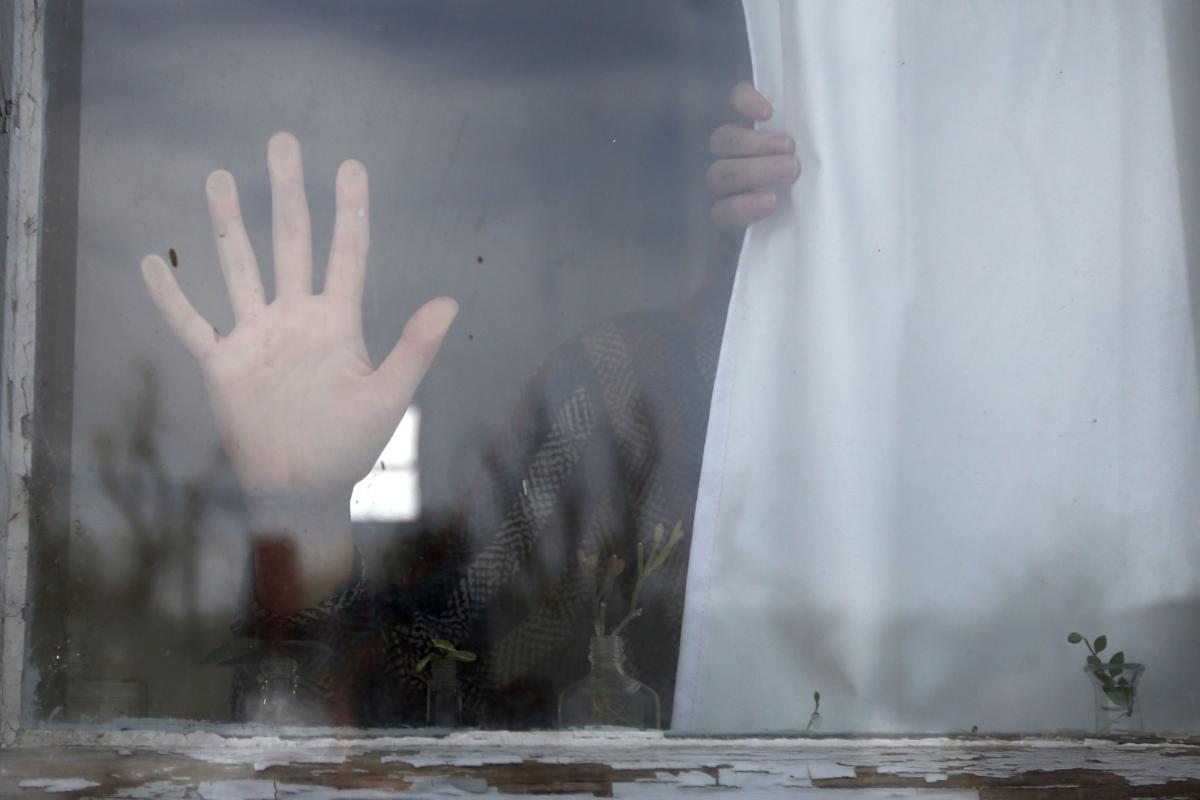 Nobody knows just how frequently men in Wyoming abuse their female partners.
We know a few things: The vast majority of domestic violence is perpetrated by men and against women. And, per law enforcement statistics, almost all reported domestic violence takes the form of an assault. Nearly 1,000 people in Wyoming were arrested last year on suspicion of assaulting a household member.
The same stats — which, because of agencies failing to submit numbers to the state, largely fail to account for Wyoming's capital county — do show police make an arrest in a bit more than half of reported domestic assaults. We know that reported intimate partner violence increases over the course of the day, peaking between 6 p.m. and midnight.
Almost always, the relationship bringing the victim and assailant to live together is marriage or a dating relationship. But, even with incomplete agency data submissions, there's a bigger problem: Authorities only know about crimes when somebody lets them know what happened.
So, a few types of crime usually take place in secret and — for a confluence of reasons — remain there. The data recording domestic violence is marred by secrecy, making it unusually difficult for statisticians to know when a change in the number of reported crimes is due to attitudes about reporting or due to criminal activity.
According to an expert in the field, though, Wyoming has an unusual barrier to data collection. The state's generally rural composition means that sounds associated with an abusive relationship are less likely to be heard by a passerby. Even in public, bystanders are less likely to report intimate partner violence than they are violence between strangers. But smashed furniture, screams and breaking bones are more likely to be heard by a neighbor who shares a wall than a fence.
Tara Muir, public policy director for the Wyoming Coalition Against Domestic Violence & Sexual Assault, said that funding problems also contribute to the dearth of available data. As a result, it's unclear how Wyoming's rates of domestic violence stack up against neighboring states. However, it is apparent, Muir said, that structural inequities along gender lines make violence against women particularly difficult to combat. Because victims of domestic violence are frequently dependent on their spouse, often as a result of the abuser's machinations, reporting is dangerous.
And, because Wyoming has among the country's greatest differences between wages for men and women, women are less likely to have the financial means to leave, Muir said.
Typically, an abuser's pattern looks largely similar, and it generally escalates over the course of an intimate relationship. Partners will get along well early on. Then an abuser will start becoming controlling over minute details of their victim's life, including finances. Then they'll hit the person once and apologize. Then they'll do it again.
And, by the time a person is ready to leave an abusive relationship, it's often too late. They have no money in the bank, nowhere else to live and few relationships.
Once an abuser strangles their victim, a relationship starts to turn deadly. The strangulation doesn't typically kill the victim. Statistics indicate that most domestic homicides come as the result of a firearm.
Strangulation is not intended to kill, said Brett Johnson, who worked for years as a prosecutor in Wyoming focusing on crimes against women. It's an exercise of power and an implicit threat. But strangulation is one of the most reliable predictors of an ultimate domestic homicide.
And, Muir said, the abusive relationship is ultimately an exercise of power. If she had a blank check to combat violence against women, she'd start materially: by combating the gender wage gap and by making housing more easily available to people fleeing domestic violence.
Sign up for our Crime & Courts newsletter
Get the latest in local public safety news with this weekly email.