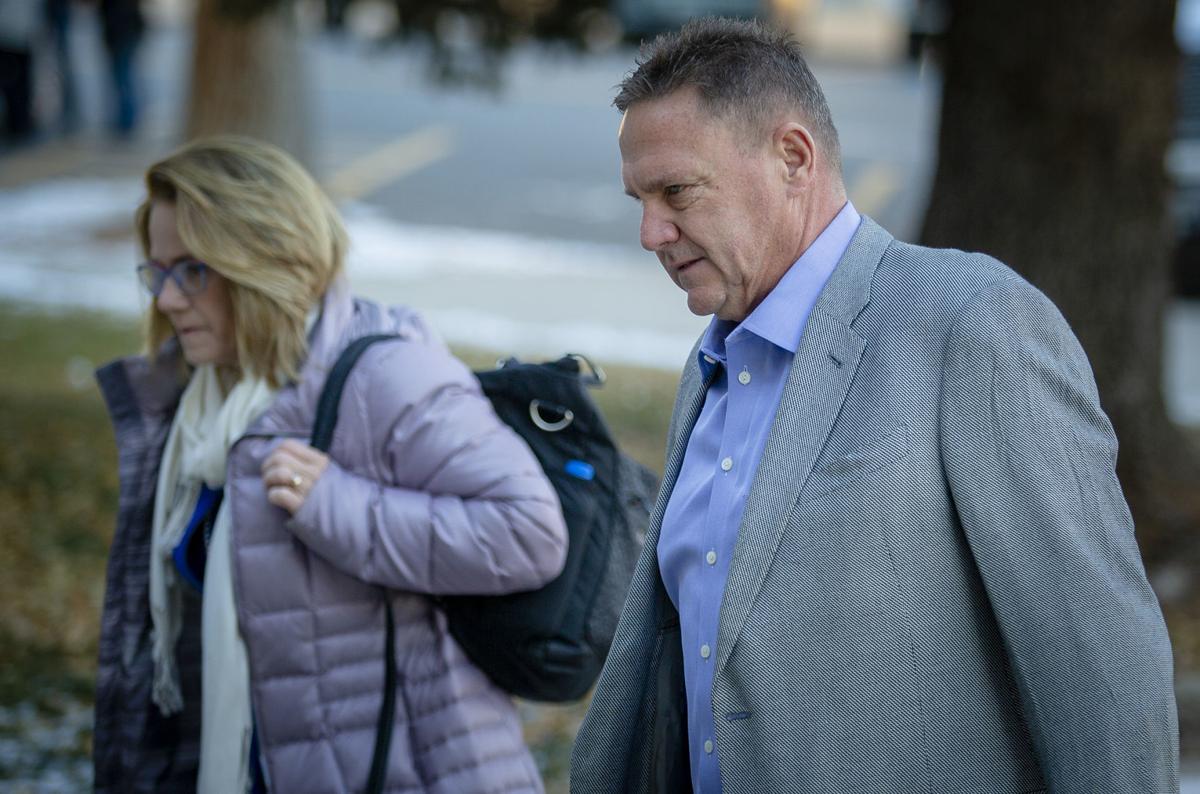 The Wyoming Supreme Court on Friday overturned Casper businessman Tony Cercy's sexual assault conviction. Prosecutors will now need to decide whether to take the case to trial a third time.
Natrona County District Attorney Dan Itzen, who will be responsible for the case when it returns to court in Casper, said he hasn't decided whether to pursue another trial for Cercy. Itzen said he wanted to discuss the matter with the woman who accused Cercy of sexually assaulting her while she was unconscious at his Alcova home in the summer of 2017.
The prosecutor said he expects he will be required to make a charging decision by mid-February at the latest.
Cercy has been imprisoned on the conviction for more than a year. In November of 2018, a Hot Springs County jury convicted the 57-year-old of the single count. A judge the same day ordered Cercy, who oversaw an oilfield service company and invested heavily in downtown Casper, jailed and later sentenced him to six to eight years' imprisonment.
The conviction came in the second of two trials. After a Natrona County trial in February 2018 resulted in a partial acquittal and a hung jury, Cercy was retried on the single remaining count in Thermopolis, where Natrona County Judge Daniel Forgey moved the proceedings due to publicity.
Although prosecutors presented at trial evidence of oral sexual assault, Judge Daniel Forgey did not present instructions limiting how the jury should consider the evidence or inform jurors that the Wyoming Legislature excluded sexual intrusion — including oral sex acts — from language governing the crime. Evidence of oral sex, the Wyoming Supreme Court ruled, does not meet the state law's standard to show third-degree sexual assault; it instead is applicable to the first- and second-degree crimes of which Natrona County jurors acquitted Cercy.
"While no single instruction was necessarily incorrect, under the facts presented to the jury in this case, the instructions leave serious doubt as to the circumstances under which the jury could convict Mr. Cercy of third-degree sexual assault," Justice Kate Fox stated in the court's ruling. "On remand, if the evidence is presented as it was in the first two trials, the jury must be instructed that it cannot convict Mr. Cercy of third-degree sexual assault based on a finding that he committed cunnilingus."
Although his lawyers had argued prosecutors subjected Cercy to double jeopardy, in violation of his Fifth Amendment protection against re-trial on acquitted conduct, the appeals court did not decide the issue.
Fox wrote that the Natrona County jury found Cercy did not commit sexual assault by oral sex; it did not make a determination, as Cercy's lawyers had argued would support a reversal on Fifth Amendment grounds, that Cercy did not commit some other type of sexual assault.
However, the appellate court did rule that the charge on which Cercy was convicted did not match much of the conduct alleged at trial. If prosecutors re-try Cercy on the third-degree count, they should provide other evidence of sexual contact.
"While the State may be permitted to admit evidence of cunnilingus on retrial for third-degree sexual assault, it cannot rely on cunnilingus for its proof of the elements of the crime without running afoul of the constitutional guarantee against double jeopardy," the court wrote. "Proper jury instructions will reduce that risk."
Denver defense attorney Jeff Pagliuca, who along with Pamela Mackey represented Cercy at trial, did not respond to a Friday phone message requesting comment for this story.
Sign up for our Crime & Courts newsletter
Get the latest in local public safety news with this weekly email.